Masha and the Bear Christmas Treats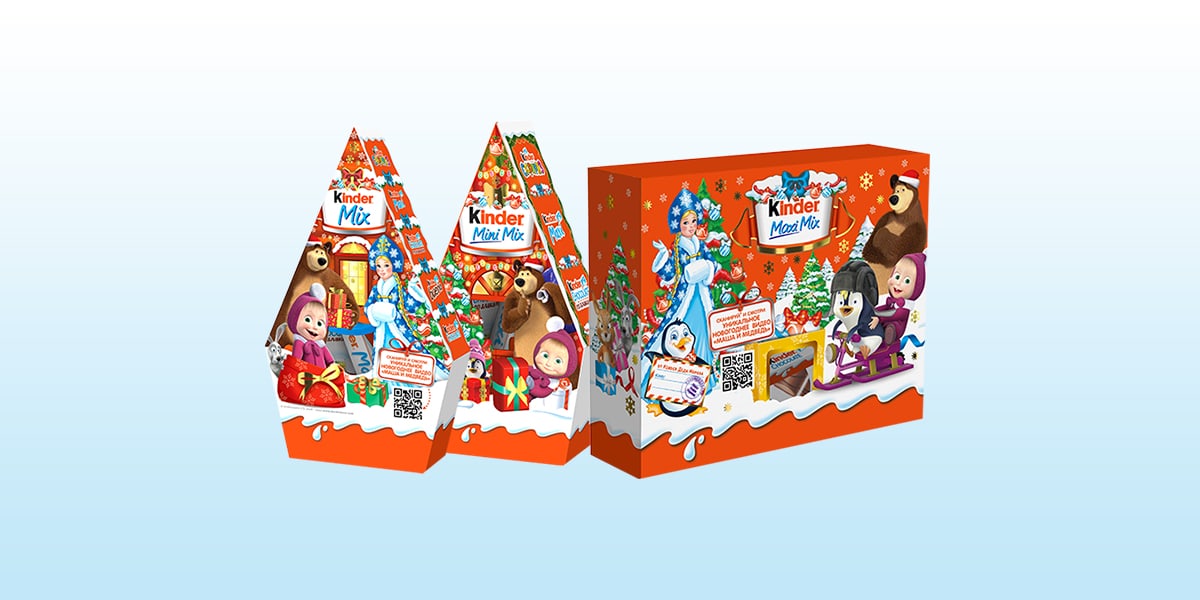 Ferrero, celebrating the 10th anniversary of collaboration with Animaccord, that began in 2010 for the Russian market, launches iconic Christmas product – Kinder Mix – with the characters Masha and the Bear. The first ever licensed collection of Kinder Mix will be available on shelves in all major retailers across Russia this winter 2020.
To support the launch, Animaccord produced a special 3-D animated Christmas advert-story for Ferrero's Kinder that features the cartoon characters highlighting heart-warming family preparation to magic festive season surrounded by the loved ones.
Masha and the Bear became the first local IP that was picked by Ferrero back in 2010 for the CIS market. Within the following years, Ferrero extended the range of licensed products as well as expanded with Masha and the Bear brand across Europe, Latin America, Middle East and Africa.