Gummybear International content Passes 20 Billion Views on YouTube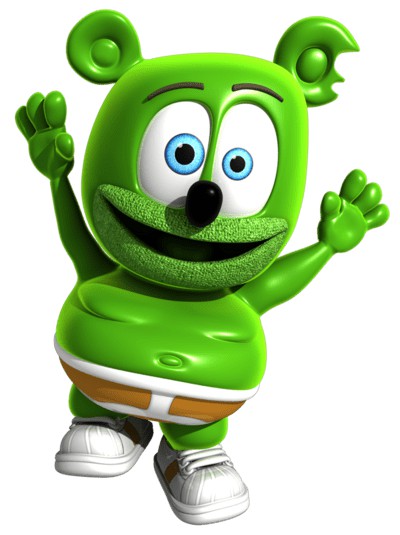 Gummibär, the iconic animated singing and dancing gummy bear character, created by content production company Gummybear International has hit a major milestone on YouTube. One of the most watched animated characters on the video streaming platform, Gummibär debuted with "I Am A Gummy Bear (The Gummy Bear Song)" and as a mobile phone ring tone in 2007 and has had thousands of other videos, including more than 300,000 videos of User Generated Content (UGC), uploaded globally. The multi-channel content for the franchise has passed 20 billion content views on YouTube this week. 
Gummibär is a cute green gummy bear character, much loved by fans all over the world. Gummibär's music and dances have hooked audiences worldwide. The original song "I Am A Gummy Bear (The Gummy Bear Song)", was first released in 2007 and became an instant internet and ringtone hit. It enraptured audiences of all ages and is still in the Top 40 of most watched music videos of all time. The song and music video has been streamed in 50 languages. The single release has maintained a position on the iTunes USA Dance Charts continuously since 2009.
Gummibär's success has grown into his own animated series "Gummibär And Friends: The Gummy Bear Show," which was launched by global animation major Toonz Media Group, in partnership with Gummybear International. The first season of the show was met with instant success on YouTube. Now in its 2nd season, the series continues with the crazy and comical adventures of Gummibär, everyone's favorite singing and dancing gummy bear character, and his two best friends, Harry the nervous, geeky and gadget-genius chameleon, and Kala the feisty, intelligent gung-ho serval cat.
User engagement with the Gummibär franchise saw a dramatic resurgence in the past year with a massive growth in User Generated Content posted to YouTube since the start of the COVID Pandemic. You Tube's Gummibär Global eyeballs grew by 22% in 2020 adding 3.3 billion views. It's believed parents and children confined to their homes have been dancing their way through COVID and filming themselves using the Gummibär song.