Licensing Essentials Course Set for June 17-18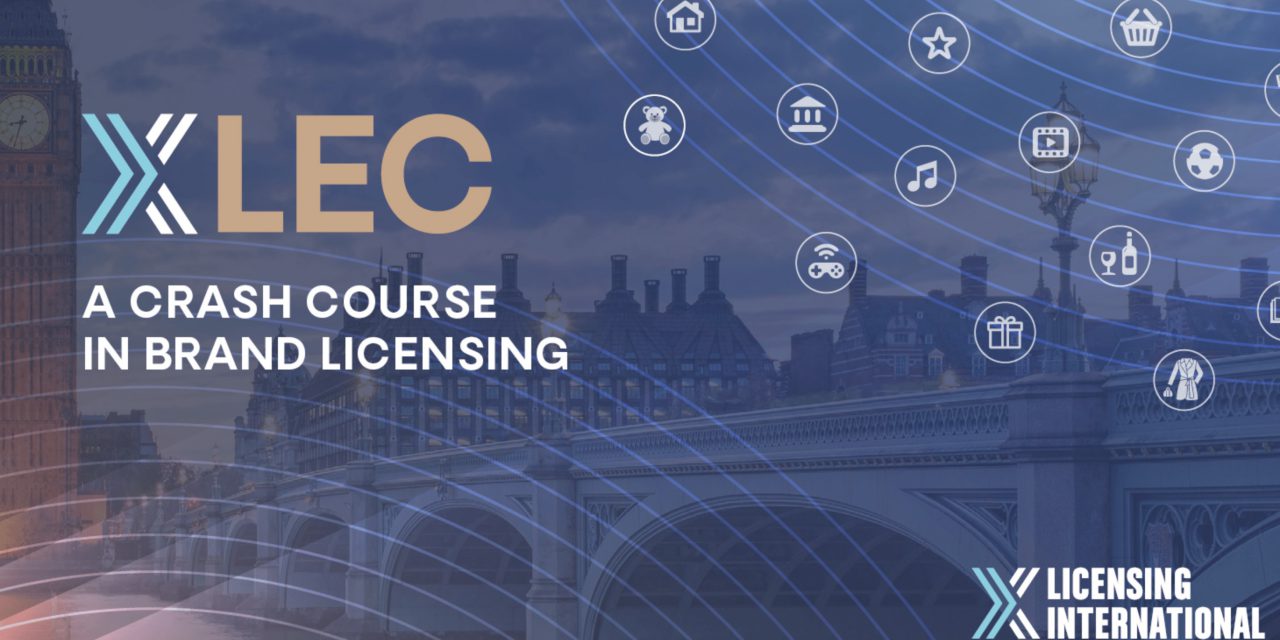 Licensing International, the global trade association for the $290+ billion brand licensing industry, announced today that the annual Licensing Essentials Course will be held virtually on June 17-18, 2021 from 2:00 to 5:00pm BST each day. Designed as a crash course in all aspects of brand licensing, the Licensing Essentials Course is targeted to all brand licensing professionals, with a focus on retail executives, as well as other professionals looking to break into or expand their profile in the licensing community.
The Licensing Essentials Course program will offer more than ten workshops, panel discussions, seminars, and Q&A sessions with all sessions available on-demand following the event. The two day Licensing Essentials Course costs £99 (€119/$139) for Licensing International members and £149 (€219/$259) for non-members. Registration is now open at https://licensinginternational.org/events/licensing-essentials-course-2021/.
The course will provide attendees with an introduction to the brand licensing business, explore key consumer trends, and present real-world case studies from retail and licensing thought leaders. Current sessions include:
The Basics of Licensing
Terminology and mechanics of a licensing journey
Licensing Agreements & the Brexit Effect for Non-Lawyers
Understanding the document and how to address counterfeit products
Why the Licensing Agent?
The Role and obligations of an agent
It's All in the Look, Style Guide Essentials
Developing a guide and bringing a brand to life
Let's Get Busy, Manufacturing Licensed Products
The process and timelines for creating licensed products
Customer Attraction
How licensing comes alive in a retail environment
It's All in the Game
Case studying Sega's Sonic the Hedgehog against key gaming data
Sports Licensing
Bringing excitement from the field to the store
Book Worms
Leveraging events to build licensing programs
Making It Work at Retail
What retailers look for in licensed programs
Senior executives from industry-leading licensors, retailers, agents, manufacturers, and consultants will lead the Licensing Essentials Course sessions including:
Mel Beer – Licensing Director, Amscan
Susan Bolsover – Licensing & Consumer Products Director, Penguin Ventures
Dave Collins – Managing Director, PowerStation Studios
Rob Corney – Managing Director, Bulldog Licensing
Paul Ellis – Head of Licensing & Retail, Team GB
Elliot Matthews – Managing Director, Poetic Gem
Denise Penn – Director, Business Development, Octane5
Julia Redmond – Owner, Buyers Eye
Jason Rice – Director of Brand Licensing, Sega
Katie Rollings – SVP Licensing, eOne-Hasbro
Graham Saltmarsh – UK Managing Director, Licensing International
Helen Webster – Licensing Director, Golden Goose