Guru Studios igns Pre-sales for Big Blue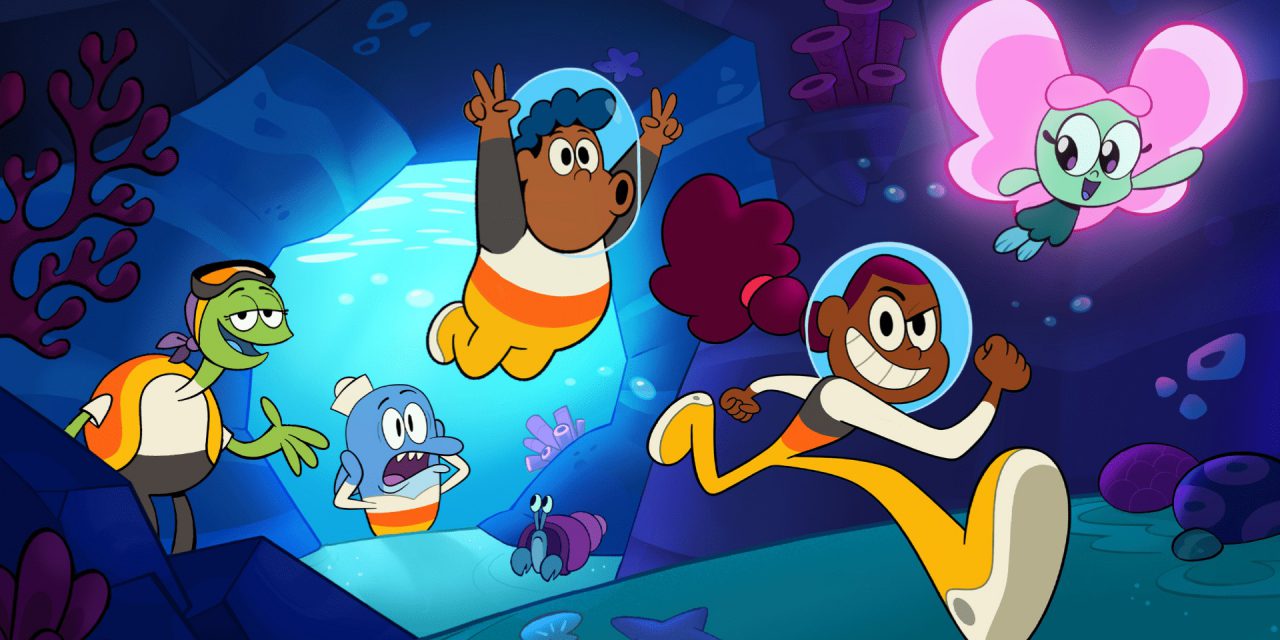 Ahead of this year's MIPCOM market, Toronto-based children's content producer Guru Studio is pleased to announce new, pre-sale broadcast deals with ABC ME (Australia) and CTC Kids (Russia) for its newest original series Big Blue.
The 2D series for ages 5-9 was greenlit by CBC/Radio-Canada in Canada and is set to debut next year.
Big Blue follows sibling underwater adventurers Lettie and Lemo who lead a quirky submarine crew with a magical ocean fairy stow away named Bacon Berry, while they explore and protect the denizens of a vast ocean-covered planet. Together, they just might unravel the mysterious secrets of their underwater universe! The series is packed with comedy and high stakes adventure and will inspire kids to make their world a better place as they dive deep into the mysteries of the ocean.
"We're excited to be unveiling this hilarious sci-fi comedy that is fronted by a refreshingly diverse cast of brave underwater explorers," said Jonathan Abraham, VP of Sales and Business Development at Guru Studio. "Big Blue drops young viewers into a wacky world of comic adventure, while underscoring the values of discovering our differences, and caring for each other and our shared home: this big blue planet. We are proud to have this first wave of broadcast sales."
A sneak peek of the series will be available in the MIPJunior Screenings Library starting October 5, 2020.
The series is created by Guru Studio designer Gyimah Gariba, who has built a massive online following for his distinct illustrative style. Gyimah was also named one of Animation Magazine's 2020 Rising Stars of Animation.
Along with Big Blue, Guru Studio is bringing its roster of originals to MIPCOM, including Pikwik Pack, a charming preschool adventure launching on Disney Junior later this fall, the Emmy-nominated hit series True and the Rainbow Kingdom, and Justin Time which is now airing in over 100 countries around the world.