ZAG Opens First Office in Latin America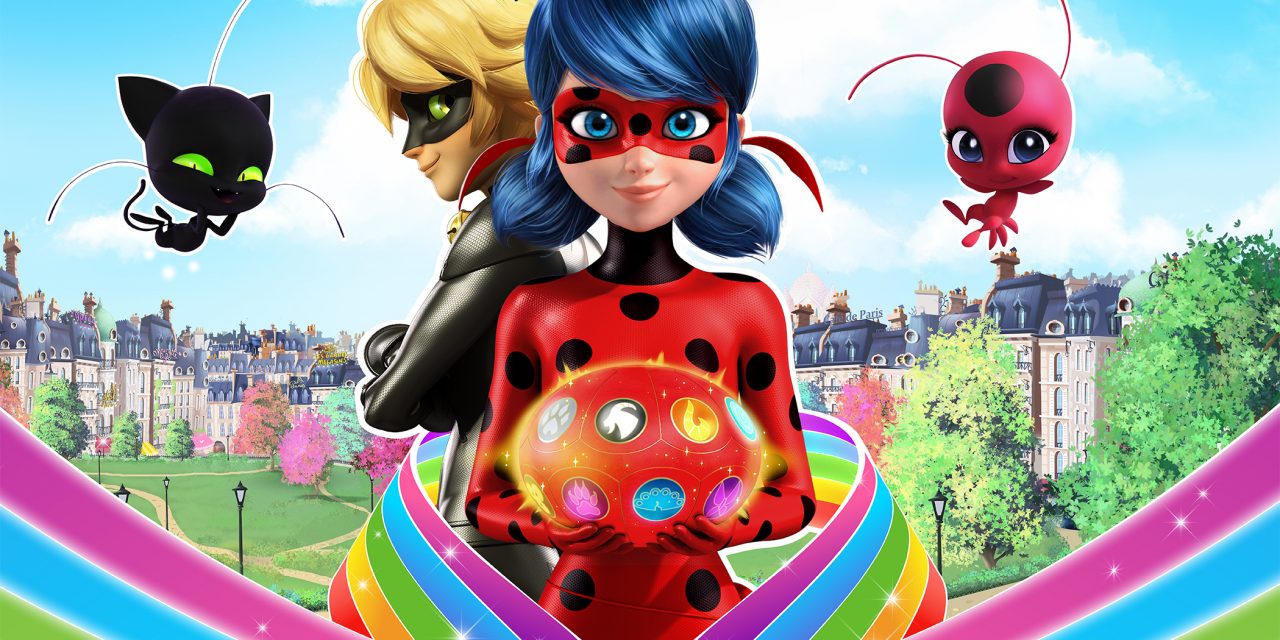 ZAG has established its first Latin American office based in Mexico City to spearhead the country's licensing and merchandising activities for the company's portfolio of "ZAG Heroez" brands, including global mega-hit Miraculous: Tales of Ladybug & Cat Noir and the upcoming Ghostforce.
The new office will be helmed by Betsabe Luna Gonzalez, who was appointed in May 2021 as Director of Retail and Licensing for Mexico and Central America, reporting to Angela Cortez, ZAG's VP of Consumer Products for LatAm. Luna is tasked with further developing the company's brands, appointing new licensing partners, and working directly with licensees, retailers, and promotional partners to implement a retail strategy that will increase market share visibility and shelf-space for the company's brands, and establish cross-campaigns with partners in the region.
Rosalba Flores, former Tycoon, Viacom and Warner Bros. Mexico executive joins the team as a Category Manager; and Rebeca Thomann joins the creative team as a creative designer, reporting to Marifely Argüello Montealegre, the recently appointed Vice President, Product Development for the U.S. and Latin America.
"With the opening of our first office in Latin America, we are able to have boots on the ground to further ramp up our licensing and merchandising activities across the region for our brands," commented Jeremy Zag, Founder and CEO, ZAG. "We anticipate opening additional new offices in the region over the coming months given the phenomenal growth of Miraculous as we continue to develop new content. Season four of the series will launch later this year on Disney +, followed by our US$100M+ movie Ladybug and Cat Noir: The Awakening in 2022. We also have a new Miraculous spin-off series to be announced later this year; and our newest series, Ghostforce will be coming soon on Discovery Kids."
"I am so proud of the team we put together in Mexico who will work very closely with retailers, licensees, and partners to ensure the growth of Miraculous Ladybug in the region," added Cortez. "Our goal is to increase our emotional connection with our fans with every single product we offer and position Miraculous as an evergreen property for years to come."
"We want to thank Tycoon and their team for their oversight of Miraculous for the last years in Mexico," added Cortez. "In partnership with ZAG, Tycoon paved the way for the success of the brand in the country, and we appreciate their support as we have built our Latin America team, and open our new office to support ZAG's brands directly in the marketplace."
In Mexico, the new toyline from Playmates and ZAG Lab, distributed by Bandai Mexico, launched in fall 2020, including fashion dolls, mini dolls, playsets, and role play with new product lines launching in 2022. Additional strategic partners for the territory include Fantasy Ruz (costumes), Unions Kids (apparel), Photopack (backpacks, lunch boxes and pencil cases); 4E (health and beautry); Flying Wheel (skates, scooters tricycle, bicycles, and protective gear); Andromeda (stationary and dinnerware exclusively for Avon); Glowalker (footwear); Granmark(party goods); and Siglo XX1 (melamine) among others.