Special Molly of Denali/Wild Kratts Crossover Episode Airs 7/18 – Part of PBS Kids Summer Celebration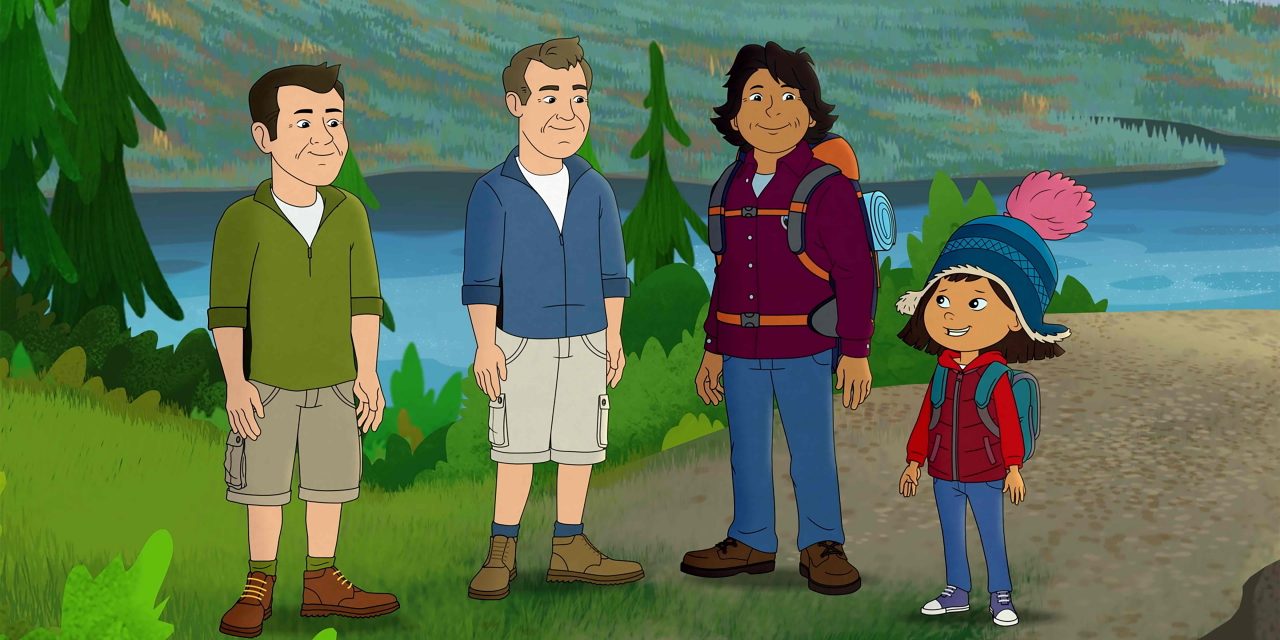 Things are about to get "wild" on the hit animated PBS KIDS' series, Molly of Denali, when everyone's favorite creature adventurers – Chris and Martin Kratt (their animated selves) – visit Alaska in a very special and brand-new crossover episode premiering Monday, July 18.
When Molly and her dad head out on a hike, they run into the Kratt Brothers, who just happen to be on the "creature trail" looking for a lost pack of wolves. After a long search turns up no wolves, the mystery remains: Where could the pack have gone, and how will Molly and the group find it?
I'd be delighted to arrange interviews for you with Sovereign Bill, who voices Molly, as well as Chris and Martin, who can speak to their special appearance here – and even share more lesser-known fun facts about wolves and some of their other favorite creatures. I also can provide a clip and hi-res art.
Molly of Denali follows the daily adventures of ten-year-old vlogger Molly Mabray, an Alaskan Native from the fictional village of Qyah, whose family runs the Denali Trading Post. The series is the first nationally-distributed children's program to feature Native American and Alaska Native lead characters. The groundbreaking show incorporates Alaska Native voices in all aspects of the production, both on screen and behind the scenes as voiceover actors, writers, producers, musicians, animators, and story and language advisors.
New episodes of Molly of Denali will roll out July 18-21 as part of PBS KIDS summer celebration. New episodes of Odd Squad will air July 4-8 and new shorts from Xavier Riddle and the Secret Museum are coming in July as well. More to come!