Godzilla Destruction game to launch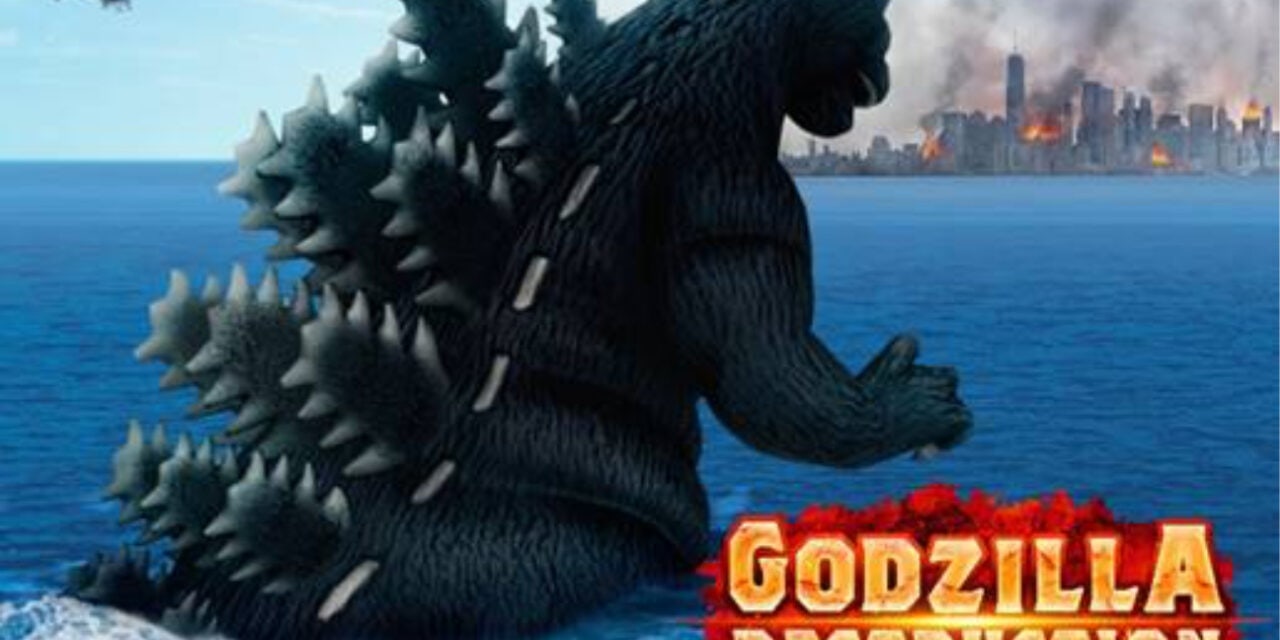 TOHO Games, the game label of Toho Co., Ltd. (Japan), have announced the upcoming release of mobile game "Godzilla Destruction" on Tuesday, April 27, revealing key art and a promo video as part of the announcement.
"Godzilla Destruction" is an exciting and easy to play mobile game where players become the King of the Monsters himself and embark on a global rampage. Players control Godzilla with the tap of a finger to crush historical buildings in cities across the globe.
In the new promotional video, Godzilla can be seen using his humongous body and devastating Heat Ray to topple major buildings around the world like toy blocks. This video gives fans a taste of the exhilarating action they can expect in "Godzilla Destruction". Meanwhile, the key art (below) features the colossal Godzilla crossing the ocean as he advances toward a burning city shrouded in smoke. This powerful image depicts the heart-pounding moment the King of the Monsters makes his almighty presence known to the trembling human world.
This latest announcement follows last month's reveal of three Godzilla Games for mobile worldwide, arriving this year: "Run Godzilla" (already available on mobile worldwide), "Godzilla Destruction", and "Godzilla Battle Line". As Godzilla's path of destruction has carried "Godzilla vs. Kong" to the top of the box office, fans can look forward not only to the release of "Godzilla Destruction" but to the U.S. premiere of the anime TV series "Godzilla Singular Point" later this year.