Portfolio expands distribution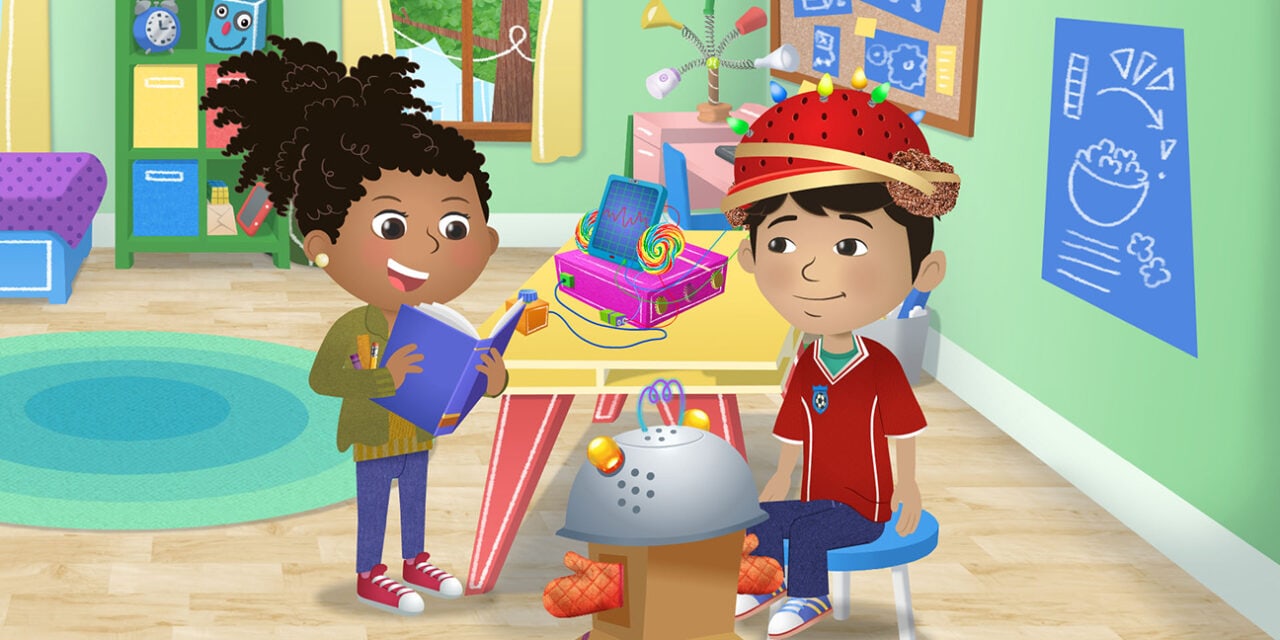 Portfolio Entertainment is further expanding its distribution capabilities, adding Chelsea Reichert to its team of expert distribution executives. Reichert takes the newly created role of Distribution Manager, helping guide the company's distribution department as it continues to grow and thrive.
Reporting to Donnie MacIntyre, VP of Sales and Business Development, Reichert will be a global ambassador for Portfolio's distribution business as it continues its expansion into premium scripted comedy and drama content. Chelsea will also utilize her extensive production experience and creative know-how to coordinate marketing and publicity initiatives across the company's critically acclaimed slate of kids, family, factual and scripted content including hit animated series The Cat in The Hat Knows a Lot About That! and Hero Elementary as well as Portfolio's recent launches, scripted comedy series Decoys and adult animated series Doomsday Brothers.
Based in Toronto, Reichert joins the growing distribution team with a vast understanding and experience of Portfolio's slate of content and the company's ethos. Joining Portfolio in 2018, as Production Coordinator, she worked across a number of successful titles, including Hero Elementary and Doomsday Brothers.
The company has also secured a key deal with leading streaming platform Azoomee for its Azoomee Kids TV platform in multiple territories for hit series Do You Know (100 x 15') and Addison (50 x 11').
High-energy and unique live action series Do You Know and the animated preschool series Addison will be available on the streamer Azoomee across Spain, Italy, Germany, Brazil, France, Portugal, Republic of Ireland, the Netherlands, Malta, India, Poland, Russia, Eastern Europe, APAC and MENA later in 2021.
"At this critical juncture in the growth of Portfolio's distribution business, we knew we needed to find a candidate with that perfect mix of creative instinct and business acumen," said Donnie MacIntyre, VP of Sales & Business Development. "Luckily for us, we didn't have to search very far. After working with Chelsea for the past few years and seeing her thrive in Portfolio's studio operations, we were confident she's the perfect choice to fill this challenging and exciting new position."
Chelsea Reichert, Distribution Manager, said: "Having been part of Portfolio's production team for a number of years I understand the hard work, research and attention to detail that goes into the diverse stories we tell. I am delighted to now bring this knowledge to the distribution side and to help bring full our slate of fun and innovative shows to more audiences globally, and support the sales team as it continues to expand."
Do You Know (100 x 15') aimed at preschool kids and ages 4-7 features YouTube sensation and technology vlogger, Maddie Moate in a fresh, high-energy series that answers some of the world's most pressing questions, such as how does a toilet flush, how are ice cream cones made, and what goes on in a dishwasher when you close the door?
Addison (50 x 11') is an animated series for kids aged 4-6 chronicling the comical yet brain-teasing adventures of seven-year-old Addison, a female inventor who loves to solve mysteries! Addison and her friends use imagination, reasoning, and their boundless enthusiasm to figure out what's behind the latest neighbourhood conundrum.