Watch: Franchise India's Brand Licensing & Merchandising Summit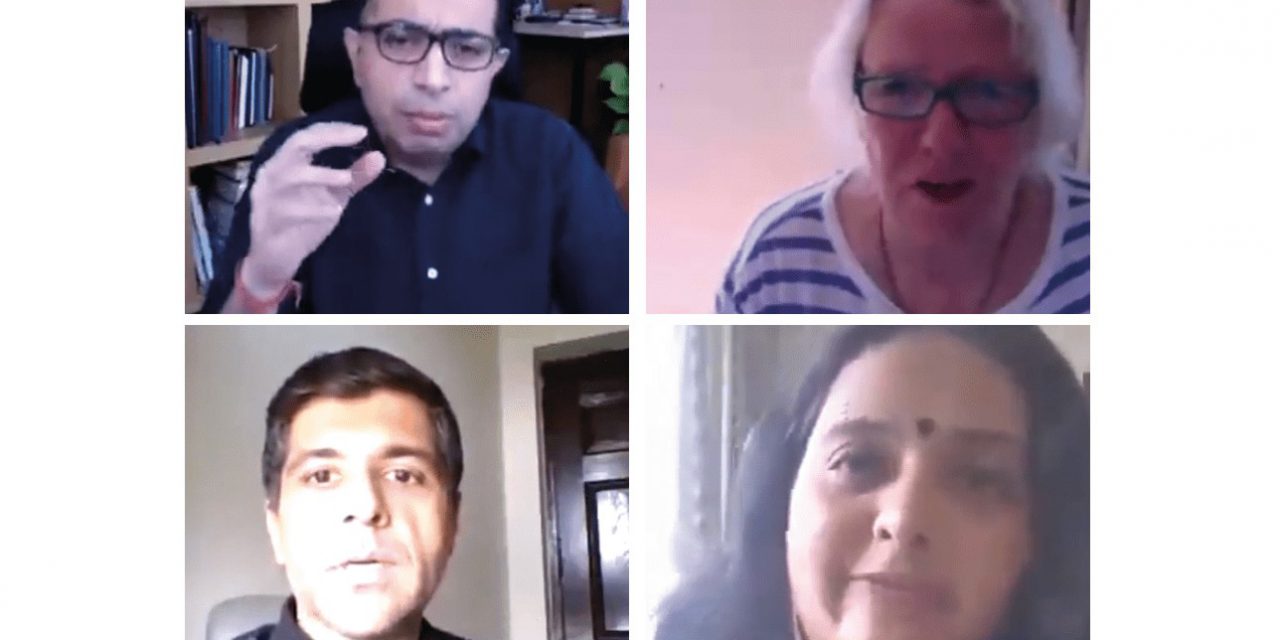 Recently Total Licensing's Francesca Ash, Publisher took part in Franchise India's The Biggest Virtual Brand Licensing & Merchandising Summit where Global Brand Licensors, Licensees, Animation, marketing, content, entertainment and fashion lifestyle professionals came together to share trends, insights, disruptive ideas that's shaping the Indian Licensing Industry.

You can watch it here, and read the topics that were discussed below, as well as the key speakers.

Points of Discussion
· Opportunity during and post COVID in Brand Licensing & Emergence of India as top destination.
· How Entertainment will spin into newer territories
· Maximising the Old IP's and the New – Success stories of Top Brand and and how they are planning expansion
· Revenue in Gaming – Online gaming has seen a Big upsurge during covid 19 and would pave new Licensing IP's going forward and Future expectations
· The Rise of Digital Licensing in 21st century
· How Influencers would bring new IP's to the market · How corporate Brands & Lifestyle assets will makeover to address new consumer experience – Global Perspective
· How the big Corporates and consumer Brands will work around new consumer needs and change the face of Indian retail · How The Opportunity in New foods & FMCG – Organic, healthy , Local lines will stand to gain with hyperlocal ecommerce
· How new revenue streams, new business models and new portfolio of brands will be seen in fashion industry in omnichannel and digital age. · How sports can find new opportunities in the Digital and create better consumer engagements
· Opportunity for big Industrial brands to look into non-core specialities · How Licensees & Business partners need to be changing their game – Asia Focus · Building New supply chains Vs. Fixing the old ones – Opportunities in Adversity
· Partnering or Building brands that redefine the value of trust for consumers
· How to find revenue opportunities in new business streams – LDP, traditional Licensing, brand collaborations, exclusive collections, Hybrid or experiential licensing deals post lockdown
Speakers –
· Gaurav Marya, MD- Bradford India & Chairman, Franchise India Group
· Francesca Ash, Publisher, Total Licensing
· Preeti Vyas, President & COO, Amar Chitra Katha Pvt. Ltd.
· Tejonidhi Bhandare, COO, Reliance Animation
· Nitin Kalra, Director, Animation International – India, SAARC & MENA
· Cristina Angelucci – Editor in Chief, Licensing Magazine
· Samir Modi, Founder & President, 24SEVEN, Modicare & Colorbar
· Ciarán Coyle, Vice President Global Marketing & Head, Global Brand Licensing, Electrolux
· Roberto Bré, CEO, Private Collection& Co. ( Marie Claire Paris)
· Mark Bezodis, Managing Director – Licensing & International Development, Perry Ellis International Europe Ltd
· Sachin Marya, President & CEO, Franchise India Group
· Prahlad Krishnamurthi, Head of Flipkart Fashion Originals- Licenses & Private Labels | Senior Director
· Michelle Minieri, President, Bradford Licensing LLC, USA
· Alan Kravetz, President & COO, LMCA
· Ben Peace – Senior Licensing Director, SEA & India, Hasbro ·
Ritu Marya, Editor-in-chief, Entrepreneur Media- Asia Pacific & Franchise India
· Jonathan Becker, President, Anjar Co. LLC