Masha and the Bear magazine and comics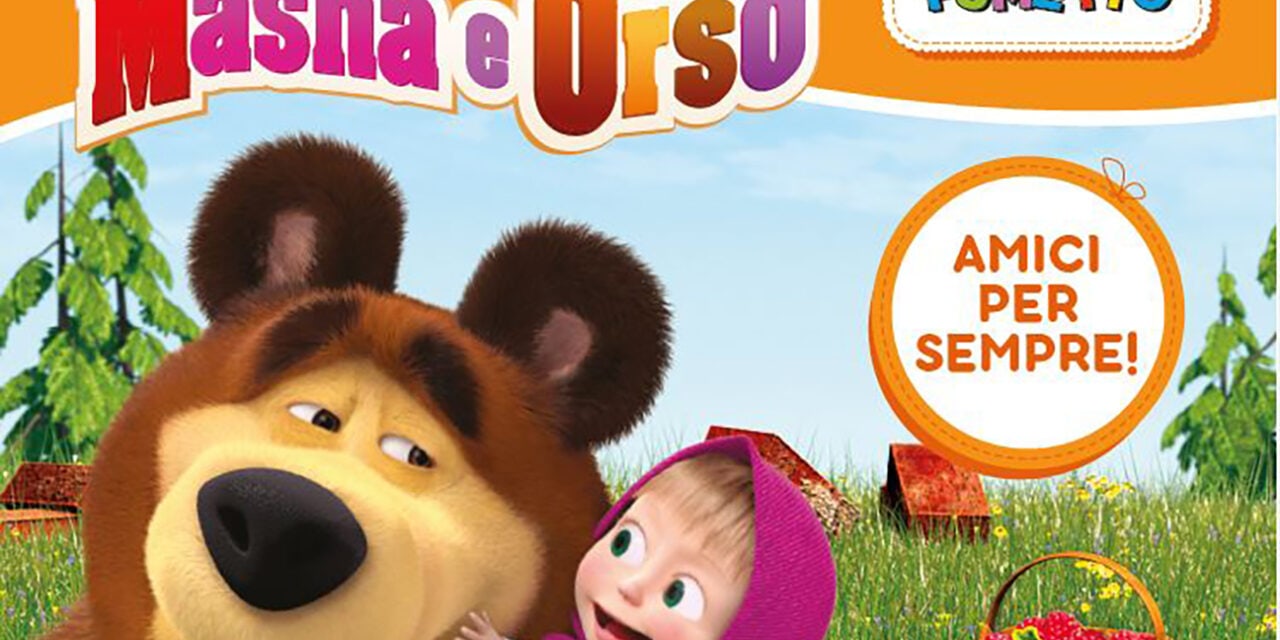 Maurizio Distefano Licensing (MDL), which manages licensing for the Masha and the Bear brand in Italy and Switzerland, has announced the arrival of a brand-new Masha and the Bear magazine and new Masha and the Bear comics in kiosks across Italy.
Thanks to a deal managed by MDL between Panini, a leading publisher of children's magazines, books and comics, and Animaccord, the multinational licensing company that produces the hit animated series, a monthly official Masha and the Bear magazine and comic books dedicated to the enormously popular TV characters are coming to all kiosks. The magazine is available now. The comics will launch on the 29th of April.
The Panini publications are all carefully designed to encourage reading among kids and will include simple and fun activities, stories, colouring-in pages and gifts. They can be found in bookstores, in kiosks and on the www.panini.it website.
The animated series Masha and the Bear is now a children's classic, enjoying incredibly high levels of awareness. According to Parrot Analytics, a leading TV analytics company, the animated series was among the top five most in-demand kids' shows in the world in January 2021. It is also ranked third among the top favourite kids' entertainment brands in Europe and MEA among children aged 0-6 (source: Kidz Global, Jan 2021 edition).
Masha and the Bear airs daily on Rai YoYo. Its many regular showings have been a key factor in the enormous success of the series since its arrival in Italy. The episodes are also available on the Rai app Rai Play, so the show's many fans can catch up any time they like!
"This partnership between a leading Italian publisher of children's magazines, books and comics and one of the most popular children's series, both in the world and in Italy, is guaranteed to be successful", says Maurizio Distefano, President of Maurizio Distefano Licensing. He continues: "Panini has developed some highly attractive products for Masha and the Bear, bringing together high-quality educational content and great fun! This magazine and these comics are perfect for their young target audience."