JoJo Maman Bebe Launches New Elmer Colection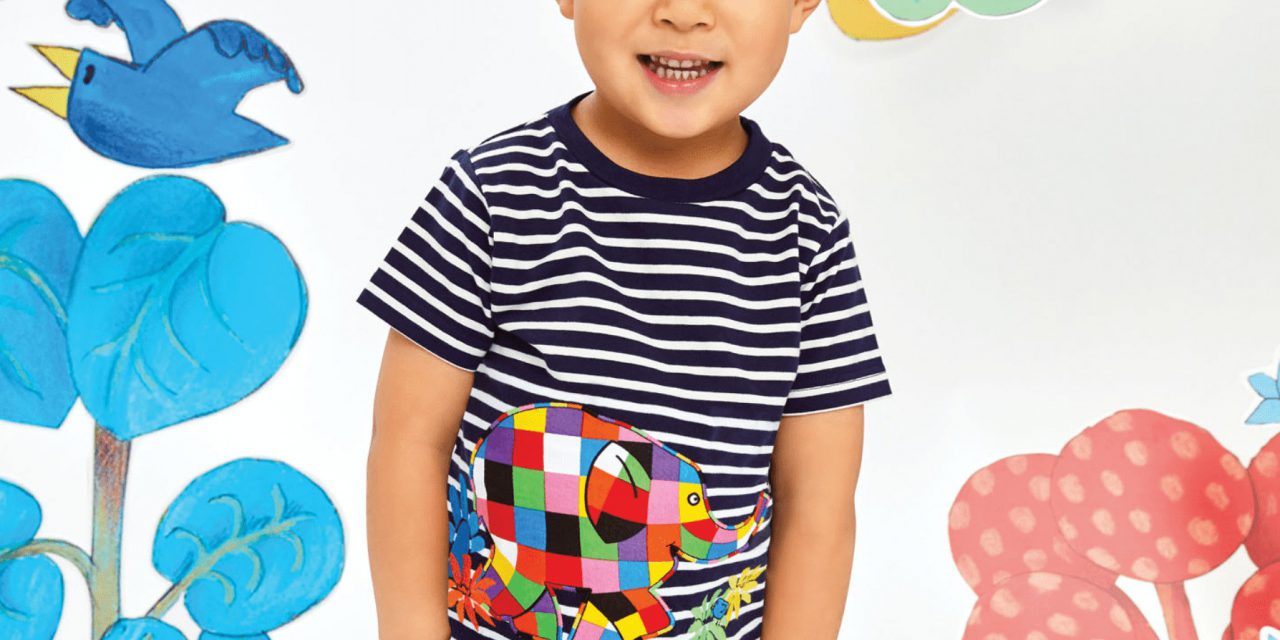 JoJo Maman Bebe has launched its fourth Elmer clothing collection featuring new styles and graphics specially created by the retailer's design team. The range comprises 9 items including a hoodie, joggers, sleepsuit, t-shirt, two dresses, cardigan, leggings set and dungarees set. It is available online.
The launch has been supported by digital marketing and social media from the retailer and Elmer publisher, Andersen Press. Shoppers who buy two or more items will receive a complimentary copy of Elmer's Little Library.
The deal is managed by licensing agent, Metrostar.
Sarah Liversidge, Childrenswear buyer, commented: "We are so excited at JoJo to have our favourite elephant, Elmer, return for our fourth "JoJo Loves Elmer" collection. The fresh design direction is bolder and more playful than ever whilst reflecting Elmer's joy, colourfulness and diversity, all combined with our practical styles, great quality and JoJo sense of humour. We have really enjoyed collaborating with Andersen Press and Metrostar once again and hope our customers will enjoy the complimentary Elmer's Little Library gifted by Andersen Press."
Paul Black, Brand Director at Andersen Press, added: "Elmer has really found a brilliant home with JoJo Maman Bebe, and this new range shows him off in all his multi-colour glory. We're delighted to work with the team to offer a free Elmer's Little Library for online customers, and hope it brings many fans new and old to this new range."
Claire Potter, Managing Director at Metrostar, commented: "This DTR was one of our first signings for Elmer back in 2017 and it's wonderful to see the partnership going strong. The design team at JoJo really embrace Elmer's aesthetic; creating garments which are original yet very obviously Elmer. Their ability to develop fresh treatments is undoubtedly a key reason that consumers keep coming back for more."