Winsing Rolls Out New Toys in 2021 SH Licensing Expo China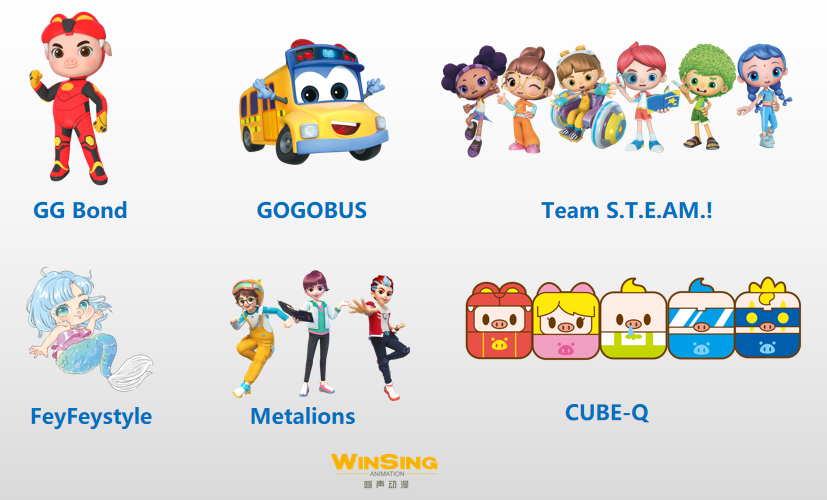 Winsing Animationhas announced the coming launch of the latest products in Shanghai LEC during July 14th to 16th. In the exhibition, there will be Winsing's newest toys and merchandise of GG Bond, GOGOBUS, Team S.T.E.A.M.!, Metalion, FeyFeyStyle and CUBE-Q. The products has covered many areas including garment, food, tourism and so on.
The most noteworthy product this time is the blind boxes named Princess FeyFey's Farytale Land. Cooperating with YOU-Q Culture, Winsing rolls out the blind toy boxes that is inspired by Phoebe, a popular character from Winsing's well-known animation series GG Bond. Background on the fairytale forest which appeared in Phoebe's dream, the toy box series present a wonderful adventure where she helps the animals lost in the forest find their way home. Combining existing IP elements with customer preference in art toy market, Winsing has built up the brand YOUNGDYNASTY" for its own art toys IP. Winsing's entry into the art toy market has broken the traditional audience barriers of GG Bond that is targeted at kids, and endowed the IP merchandising with more directions and possibilities. Apart from the attempt in art toy industry, Winsing's new animation GG Bond S17, GOGOBUS Season 7, Team S.T.E.A.M.!, Metalions will be showed in the exhibition.