Subway Surfers Wheeled Goods Skate to Retail in Europe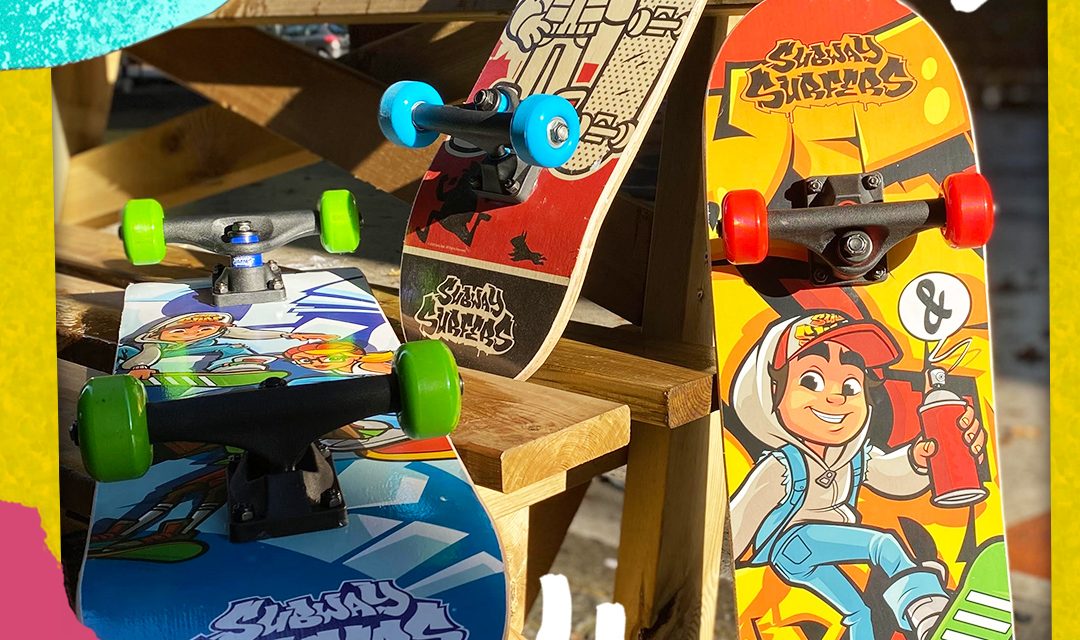 Building on the successful launch of its licensed Subway Surfers range in the United States and Canada last year, SYBO Games expanded rights worldwide to Sakar International, the leading wheeled goods manufacturer. This Fall, scooters, hoverboards, skateboards, helmets and protective gear based on the world's most downloaded runner game will first arrive in Europe.
The global licensing deal, brokered by Retail Monster's US and UK teams, follows the US team's North American deal between Sakar and SYBO Games' SubSurf consumer and lifestyle brand. The first product debuted exclusively at Walmart in late 2020.
"Subway Surfers DNA fits so perfectly with this category," said Bobby Stewart, Head of Sales for Sakar. "Given the brand's inherent global appeal, we are ready to deliver wheeled goods to fans and retailers around the world."
"'We are thrilled to build on the success to date and introduce the Sakar line in Europe," said Gemma Witts, Managing Director of Retail Monster Ltd.
With well over three billion downloads over its near nine-year history, Subway Surfers continues to top charts and widespread recognition. SYBO Games is currently up for two prestigious accolades: Pocket Gamer Mobile Games' Best Live Ops" award and Licensing International's Best Brand – Digital. Winners will be announced in July and August, respectively.
"We knew from the start that Sakar's wheel-good line matched the SubSurf lifestyle to a T and know its retail success will follow suit across new territories," said Naz Amarchi-Cuevas, SYBO Chief Commercial Officer. "Like the game, it's now heading on its World Tour."
Incorporating a true physi-digital component through digital codes found on Sakar's products, fans can redeem codes to jump from the physical world back to the mobile game, unlocking rewards and coveted items. Aliana Ltd will distribute the range in Europe, Spartan for MENA and Hunter Products in Australia and New Zealand.