Televisa Strikes Deal with Canal 5 for Sunny Bunnies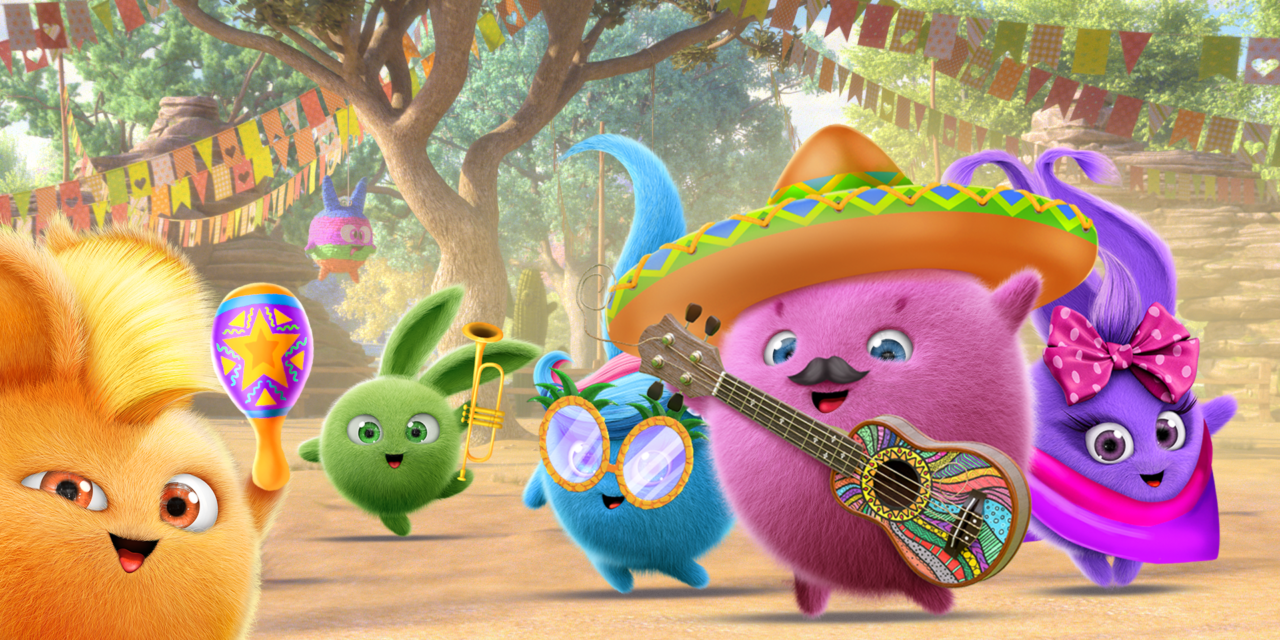 Media I.M. Incorporated, the London-based content distribution company that specialises in premium animation and family entertainment, has sold the first six seasons of its hit property Sunny Bunnies to Televisa in Mexico. It also reports a string of global sales for the pre-school phenomenon, including its first deals in Austria, Hungary and Israel.
Mexican media giant Televisa has licensed Sunny Bunnies and will start airing the show this summer on its free-to-air channel Canal 5. The landmark deal will bring the Sunny Bunnies to Mexican terrestrial audiences for the first time. Following its merger with Univision last year, Televisa not only dominates its huge domestic market but is now the largest Spanish-language media company in the world.
Sunny Bunnies is also breaking new ground in Europe as a result of Media I.M.'s push into the German-speaking markets. Canal+ Austria has picked up SVOD rights for the first four seasons of the show, along with 26 episodes of spin-off Sunny Bunnies Get Busy, which offers a range of fun crafting activities inspired by the loveable creatures.
Another new territory — Hungary — has been added to the Bunnies global footprint thanks to a new deal with TV2 Kids, which has taken the first four seasons of the show for its pay-TV and SVOD/AVOD services. In addition, next month will see Sunny Bunnies roll out in Israel under a deal with Noga Communications for its kids' channels YOYO and BUZZ. Noga has acquired the exclusive pay-TV and non-exclusive OTT, internet, IPTV and VOD rights to seasons two, three and four.
Irina Nazarenko, co-founder of Media I.M., said: "We are thrilled to have placed Sunny Bunnies on Televisa, one of the largest and most powerful media groups in the Americas. In view of Televisa's unbeatable ratings in Mexico, we feel sure this collaboration will make an important contribution to the growth of the Sunny Bunnies brand throughout the region. Latin America is not only one of the biggest, most vibrant markets in the world, but it's also a notoriously difficult market to sell into — which makes the deal with Televisa a genuine milestone for Media I.M."
Launched in 2015 on YouTube, Sunny Bunnies was picked up in 2016 by Disney Channel, Disney Junior and DisneyNOW in the US. A wave of high-profile sales across Europe and Asia-Pacific followed, as the pre-school animation's popularity built around the world. The series now airs in more than 160 countries and is supported by a comprehensive L&M strategy encompassing toys, books, magazine, publishing and apparel.
The Sunny Bunnies are five beaming balls that can appear anywhere there is a source of light, from sunshine to moonlight. In each episode, the cheeky creatures bring their fun and games to a different location — a circus, a sports stadium, a park — embarking on mischievous adventures and spreading laughter and happiness wherever they go. And at the end of every episode, the fun continues with a collection of bloopers.