WildBrain CPLG Lifestyle Division Revs up Motul Partnership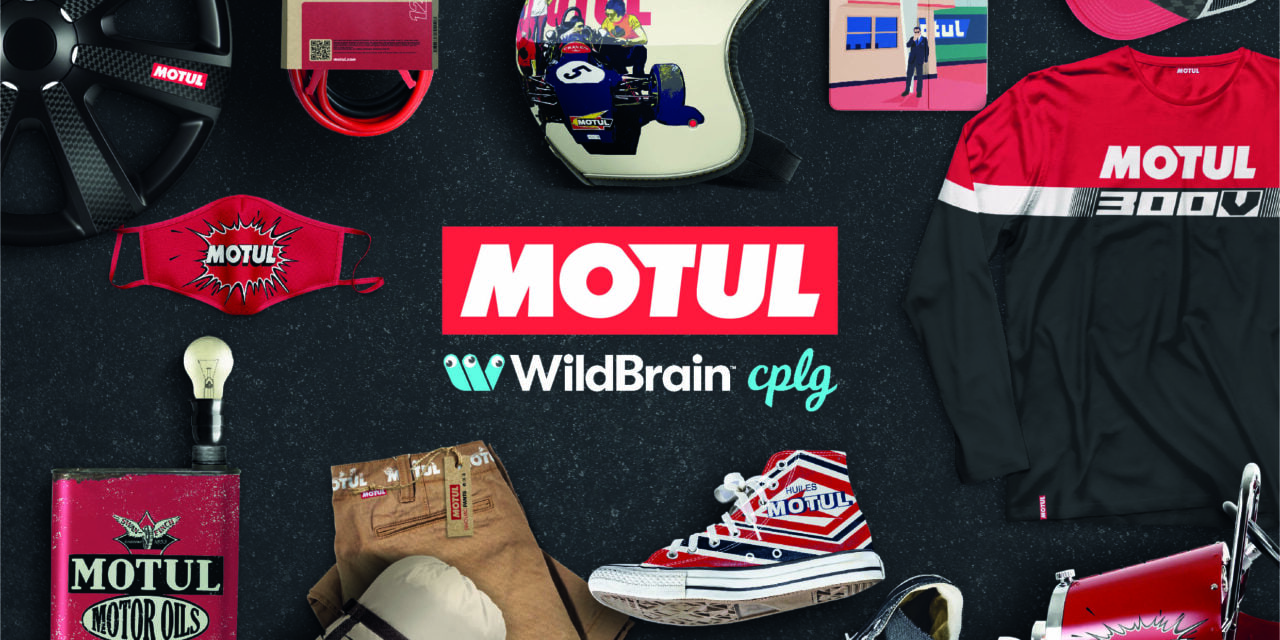 WildBrain CPLG has been tapped as the global agent (excluding AsiaPac) for premium engine oil brand, Motul. Under the agreement, which marks Motul's first expansion into licensed products, WildBrain CPLG's dedicated Lifestyle division will develop a licensing programme targeting motorsports, motorcycle and car enthusiasts, automotive professionals, males and a growing female audience, and families. Key categories will include workwear, tools, car- and bike-maintenance goods and garage equipment, alongside lifestyle categories such as apparel, accessories, gifting, construction toys and kits, and retail loyalty promotions. 
Originated in the USA in 1853, with the Swan & Finch Oil Corporation, Motul has become a world-class French company, specialised in the formulation, production and worldwide distribution of high-tech engine lubricants, which are ultimately aimed at the end consumer. Motorsports has been Motul's primary laboratory for creativity and innovation since it first stepped into racing in the 1950s, with the brand using racetracks and international motorsports events to develop, refine and test its products to the limits. As a result, the company has been a dedicated technical partner and official supplier to the finest teams and manufacturers in history. Motul is now present in over 160 countries, and recent event partnerships for the brand include the Dakar Rally, MotoGP, World WSBK, the 24 Hours of Le Mans, IMSA, Le Mans Classic and Goodwood Revival.
Victoria Whellans, Group Brands Director at WildBrain CPLG Lifestyle, said: "With Motul's rich heritage and reputation as one of motorsports' most notable players, the brand has excellent licensing potential in a diverse range of categories. We're already working closely with Motul to build a best-in-class consumer products offering, which will be closely aligned with the brand's core values – premium, specialist, ingenious, brotherly, passionate and authentic."
Romain Grabowski, Head of Brand at Motul, said: "It's with great pride that we announce our collaboration with WildBrain CPLG, as we both share the same ambition and they were immediately an obvious choice to us. The WildBrain CPLG team has an extensive network and impressive experience within the licensing world and we're confident they will carefully identify licensees that are matched with our primary focus on quality as well as with our unique spirit, which is a considered blend of authenticity, innovation, passion for racing and taste for adventure. The official Motul licensed products offering will soon be available across different markets and will give Motul fans, petrol-heads, drivers, riders, DIYers and mechanics the opportunity to enjoy a wider experience with the Motul brand."
Motul joins WildBrain CPLG's growing lifestyle portfolio, which also includes Absolut Vodka, Charlotte Posner, Karcher, Kikkoman, The Metropolitan Museum of Art, Osprey London, Parental Advisory, Chupa Chups, Mentos, Smint, Yale University and Harvard University.