Creative Sparrow Agency to Launch New App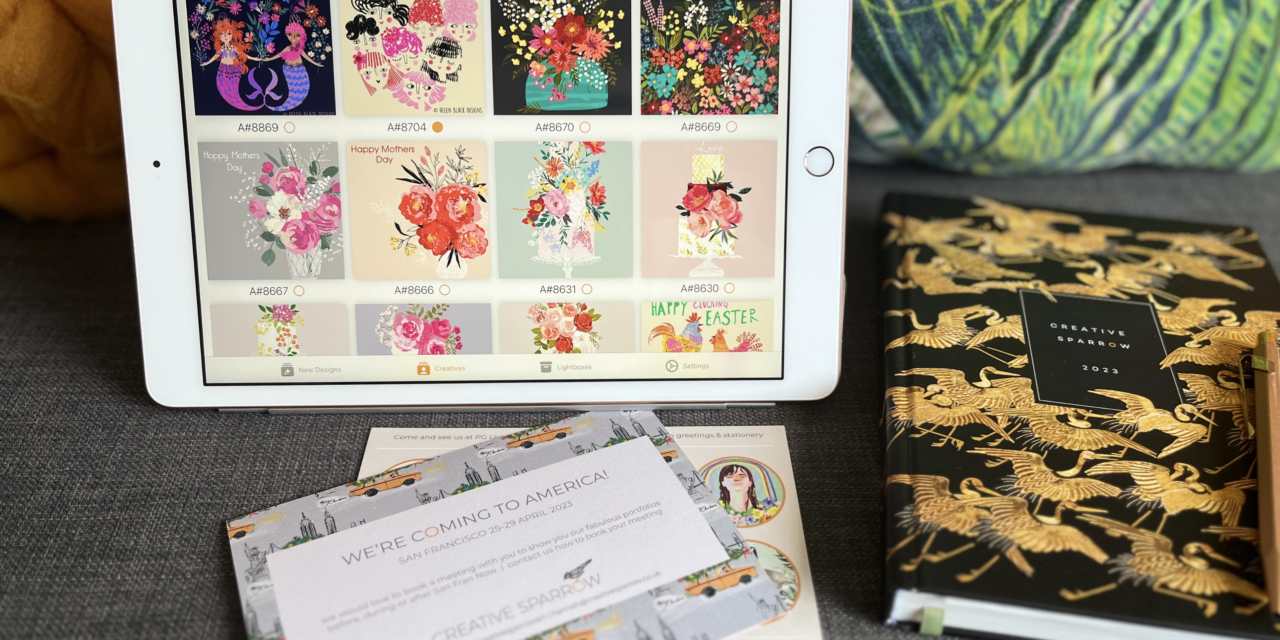 Creative Sparrow Agency has been busy developing a portfolio app, working with business development mentors Wenta the agency was awarded a HSUP grant which went into a large development project.
The app, which is client facing, will be launched in San Francisco this April having been trialled in the UK. Hannah Curtis will be attending Noted* hosted by San Fran Now and will be proudly showcasing the app which makes viewing art, as well as making and receiving design selections simple. The first of its kind and 100% bespoke to Creative Sparrow this is an exciting development for the agency and their clients.
Having been in the Art Licensing industry for many years Hannah has always looked to find a solution to showcasing artwork whilst on the road and at trade shows, starting her career almost 20 years ago Hannah remembers lugging around a large metal case which housed a screen, to be connected to a laptop from where a preprepared CD would be played, showing hundreds of thousands of designs, thank goodness those days are gone! Moving onto the iPad became the sensible answer but there were no off the shelf apps that arranged and showcase the portfolios as needed so again Hannah could be seen lugging portfolio boxes full of painstakingly designed and printed sheets to accompany the iPad. There must be a solution!!
Having worked with developers in each of her previous agencies and having a great understanding of tech development Hannah worked tirelessly to obtain a grant enabling her to commence the nine-month project to build the app ready for the San Fran trip.  Creative Sparrow will also be exhibiting at PG Live 2023 and can't wait to show you through the portfolios and all additional features on the app.