Warm Star Selected for Annecy Kids 2020 Program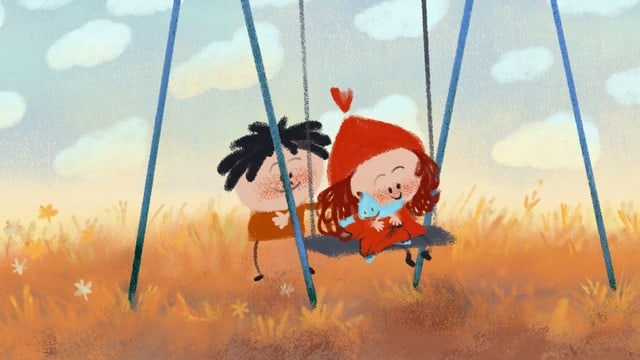 Animated short "Warm Star" was selected for international release as part of "Annecy Kids" 2020 program.
The short film "Warm Star" directed by Anna Kuzina and produced by SMF (Soyuzmultfilm) Studio was selected by the committee of the Annecy International Film Festival to be part of "Annecy Kids 2020" program together with 7 more animated shorts for kids.
"Warm Star" tells the story about a bird that keeps everything in order in the sky and accidentally drops a star while cleaning. Down on Earth, some children find it. The film was awarded at many Russian and international festivals, and the 60th Annecy In-ternational Animation Film Festival is among them, where it was selected for the Young Audiences Short Films section.
Moreover, in 2020, the picture received a special prize at the Hiroshima In-ternational Animation Film Festival in Japan. Annually the Festival programmers select several films for a young audience usually from those awarded in various categories of the most recent festival.