TSBA Group signs Gresham Blake for TfL apparel collaboration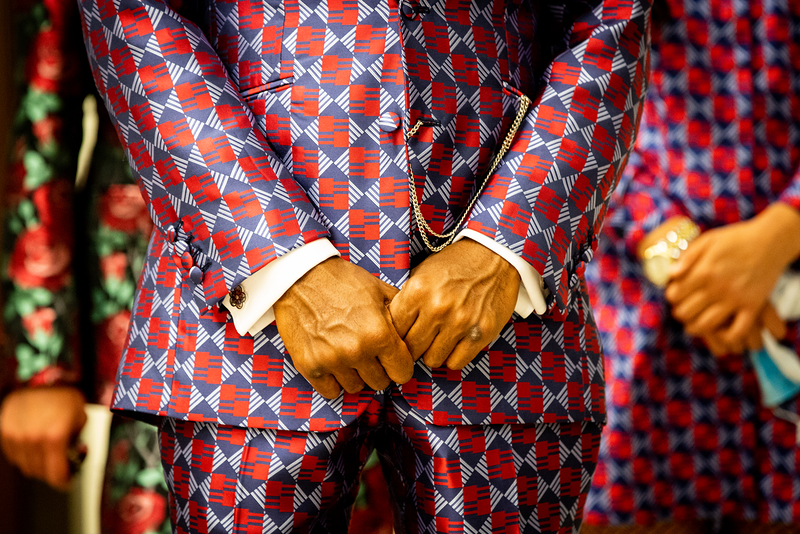 TSBA Group has signed contemporary British fashion brand, Gresham Blake, to create a limited-edition range of apparel using Transport for London's (TfL's) iconic moquette fabric.
The range includes tracksuits, shirts and dresses with three designs inspired by the distinctive and brightly-coloured moquette fabrics used on seating of the London Underground. Gresham's signature design style means these statement pieces will stand out from the crowd, and further awareness will be generated through the release of a high-energy video and music track, "We're Going Out", that showcases the product.
The inspiration for the collection was drawn from assets taken from TfL's more than 150-year history. The moquettes, together with the iconic roundel and Tube map are recognisable the world over; TfL's rich archive offers licensing partners inspiration to blend the brand's heritage with current trends, using colours and themes to inspire new takes on classic iconography and designs.
The Gresham Blake x TfL range and accompanying video, shot at a disused section of Charing Cross station, perfectly highlight the centric role TfL has always played in keeping the fashion capital of the world moving. In addition, the collaboration showcases a licensing partnership that looks beyond the traditional brand extension route: https://lnk.to/weregointout
Social media is already seeing the likes of Fatboy Slim and Rag'n'Bone Man wearing the tracksuits following the video and track's release, under the "Shakeable Germ" label featuring Atlantalili, with several other high-profile stars such as Romesh Ranganathan, Iain Stirling and Steve Coogan to follow.
Gresham Blake said: "The London Underground has an unparallel history; so much ground-breaking design in its past from tunnel construction to the famous logo and ingenious map. I looked at the fabric on the seats and thought it would be great to make a range of clothing including shirts and tracksuits."
Jo Edwards, Head of Global Licensing, TSBA Group said: "London is one of the fashion capitals of the world, and TfL is intrinsically London; the brand is perfect for apparel and accessories collaborations. Gresham Blake, who is so well known in the fashion world for his statement designs, has created a fantastic range of product that showcases the moquette, just one of the many assets available under the TfL brand".