Dependable Solutions, Inc. celebrates their Sweet 16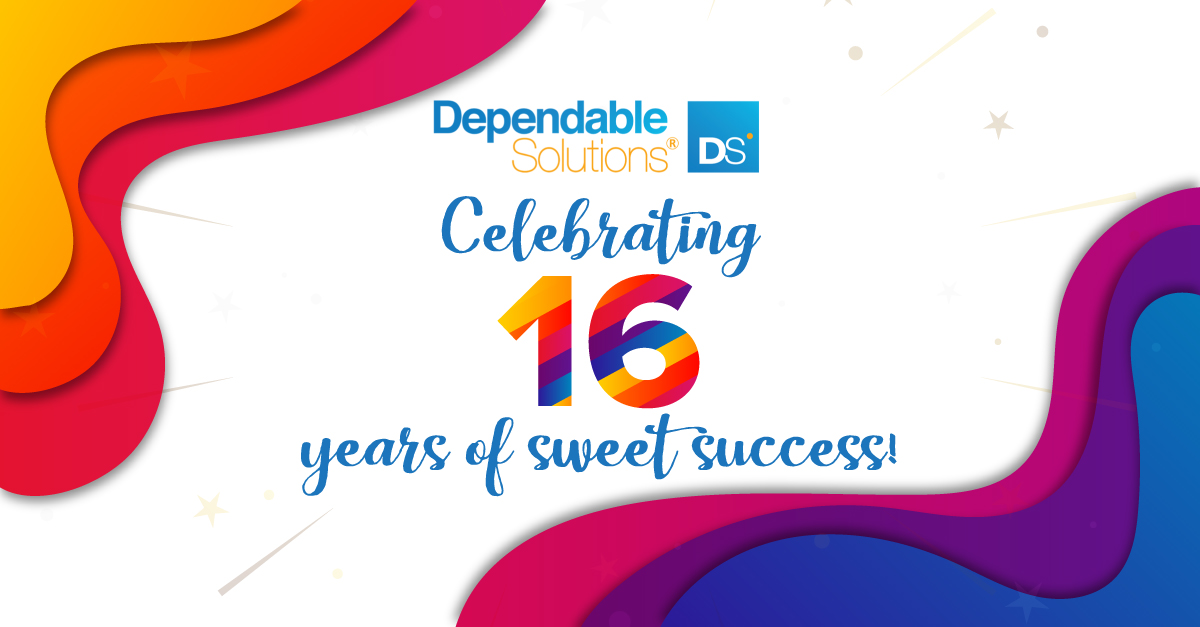 Well, it all started out with a little envy and keen awareness of their surroundings.  Back in 2002, the music industry was struggling.  The consumer product licensing industry was thriving at 15 times larger and only continuing to build, so Marty Malysz, President of Dependable Solutions Inc (DSI) knew where the grass was greener.
DSI's grand opening in 2005 had their entire focus on brands, brands and more brands. Immediately, they enjoyed success with Jesse James, who had West Coast Choppers on TV at that time through Paragon Business Management. DSI signed their first licensee client, Shaw Creations, creating themed umbrellas licensed from Nickelodeon, Disney, and many other entertainment brands.
This was the start of something big!
"I remember crowding into our little 10×10 Licensing International booth at Javits Center. We were exuberant to finally be in consumer products", reminisces Malysz.
The initial systems organized all the contracts, finances, and royalties for many companies in the USA. Since the licensing business has a global footprint, Dependable's business started to sail in 2007 with their first international client, Licensing International Management in Australia. LIM later became Velocity Brand Management, managing the licensing for National Rugby League and Australian Cricket. Through their relationship with VBM, DSI now automates Australian Football League and National Basketball League and many Australian sports to this day.
Dependable Solutions soon realized that many of their clients had a pressing need to link product approvals and creative asset systems to contracts and finance to have one complete end-to-end solution. In 2008, they introduced creative compliance tools to manage and capture the history over the entire approval process. This continuous development of the company's products and services has served them and their clients well, landing major accounts such as Sanrio, Elvis Presley Enterprises and Gmodelo.
Europe came next when DS signed initial clients such as Global Trademark Licensing, Chelsea FC, and Sega. In 2011, they opened our UK offices which have grown to support all clients across the UK, Germany, France, Italy. With both large and small accounts, they continued to expand their client services, sales, and programming teams across the globe.
In 2016, they were surprised with a gift of their previously sold division of the business back, having the opportunity to re-acquire their original music and media licensing software, adding another software solution to their suite of products.
Rolling forward to today, Dependable Solutions is blessed to have a team of 38 personnel supporting 70 clients around the world from their offices in the US, UK and Asia. It's been 16 sweet years of learning and growing in the brand licensing software industry. As the company grows into adulthood, they continue to use their learnings and experiences to support their clients' efforts every day to run their licensing programs more efficiently.
"We know that hard work and steadfast dedication from our employees delivering superior customer service exists throughout our entire organization, says Malysz appreciating DSI's place on top of the brand licensing software providers' leaderboard. When asked what the future holds for Dependable Solutions, Malysz replied "We will continue to dedicate ourselves to constant innovation and improved efficiency. To provide our clients with the highest quality of service and cutting edge software solutions."
We look forward to many, many more years supporting this great industry. And we'd love to raise a glass with you to our next 16 years when we get together next.