The Insights Family voted number one MarTech50 company outside of London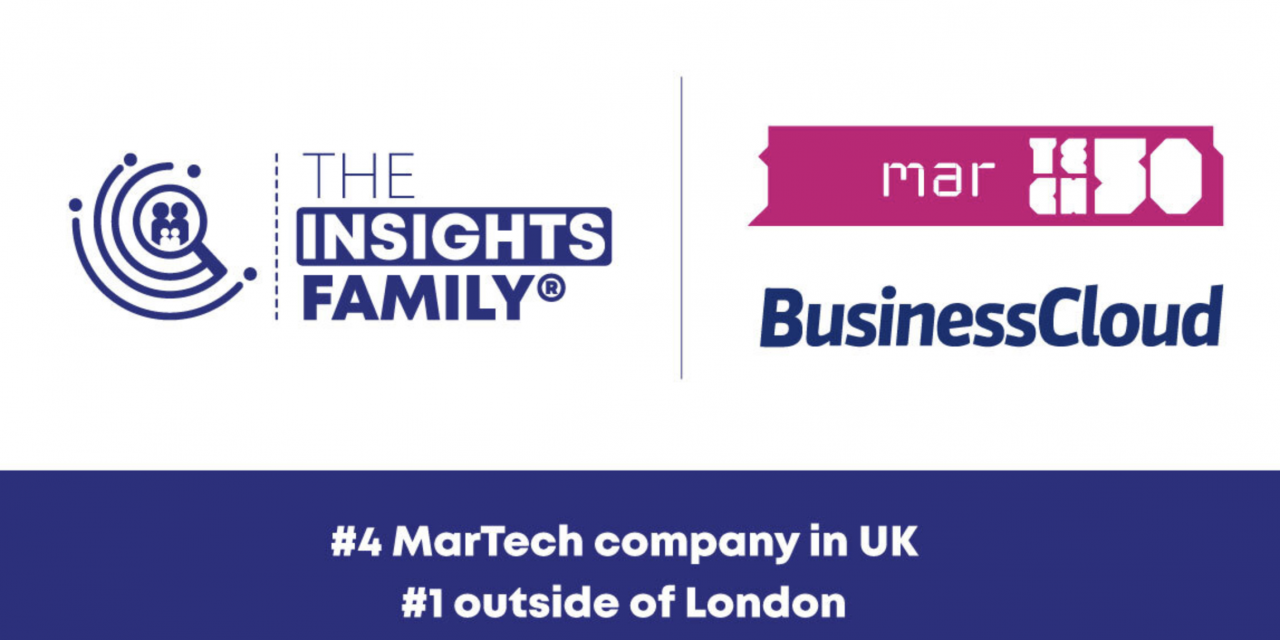 The Insights Family has been named the number one MarTech50 company outside of London, as well as number 4 in the whole of the UK, an incredible achievement considering that the shortlist was made up of 115 firms.
Following a combination of a 1,500-strong reader vote and judgement by a series of industry experts, The Insights Family placed at number 4 in BusinessCloud MarTech50 list which celebrates the UK's most innovative technology for marketing.
Nick Richardson, CEO of The Insights Family commented: "This is a fantastic achievement for every member of the team who have worked so hard to create such an incredible suite of products. Given the innovative and disruptive approach that our team have had since we launched in 2017, our ranking is timely as we prepare to launch our fifth iteration of our ground-breaking and award-winning portal in April"
Jonathan Symcox, editor at BusinessCloud, commented: "The Insights Family is an impressive business we have watched grow for some time now. It's status as the most innovative UK MarTech50 business outside of London is well-deserved."
The Insights Family has also been selected by the DIT to become an Export Champion and has been shortlisted for a number of other prestigious awards in recognition for its company culture and graduate scheme.
The Insights Family which is based in Manchester city centre continues to expand, now operating in 22 countries across six continents. The company has achieved consecutive triple digit growth and is actively recruiting for a number of roles across business development, account management, marketing, development and data science. For more information on these roles visit: https://theinsightsfamily.com/about/careers
See the full rankings here: https://businesscloud.co.uk/martech-50-uks-most-innovative-marketing-technology-creators-for-2022/