SPIN MASTER COLLABORATES ON NEW CHILDREN'S SPEECH APP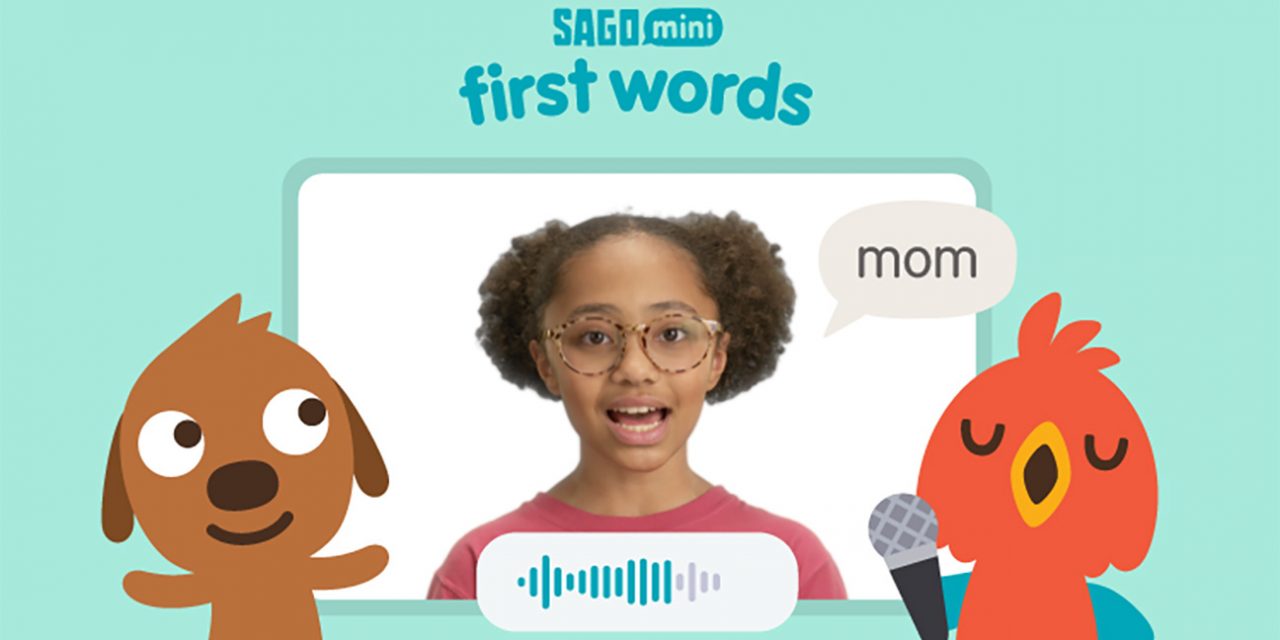 Spin Master announced that its Sago Mini studio has partnered with Otsimo, a developer of game-based learning apps for children with special needs, to release a new app focused on early speech development. Designed with speech pathologists, child psychologists and early child development experts, Sago Mini First Words™ provides children ages five and under with a customized learning experience, strengthening critical language skills through enriching activities, playful mini-games, and interactive videos.
The unique gameplay of Sago Mini First Words relies on thoroughly-researched scientific approaches in speech therapy. The app incorporates peer mimicking as its core teaching method, using videos to help with articulation and comprehension. Simply put, First Words gets kids talking. As children repeat the words they hear, the app listens and provides customized learning milestones based on their progress. First Words also gives children the opportunity to practice speech in a variety of contexts and social situations helping kids relate to the world around them, strengthening social-emotional skills.
"First Words merges the Sago Mini brand's thoughtfully designed aesthetic that's full of color, friendly characters and playful activities with Otismo's expertise in educational solutions," said Jason Krogh, Founder of the Sago Mini brand and CEO of Sago Sago Toys Inc., the company behind the brand. "Designed to be both educational and entertaining, the app offers fun and engaging learning opportunities tailored to spark kids' interest while developing communication skills. With new content and surprises released every month, little ones will be excited to see what comes next."
"We are thrilled to be collaborating with Sago Mini on an app that supports children of all developmental stages aged five and under," said Zafer Elcik, Otsimo's CEO. "Our goal has always been to provide every kid the best possible education solution that fits their needs and is accessible no matter where they're from. I'm super excited to partner with a like-minded, amazing team to create Sago Mini First Words."
Otsimo is known for providing special education and speech therapy solutions to special needs kids across the globe. Otsimo's story began when the brother of founder Zafer Elcik was diagnosed with autism spectrum disorder. Along with a college friend, Elcik developed an app to help children with special needs learn about colors. His brother's interest and success with the app inspired the team to start Otsimo. Now, almost half a million kids across the world are learning with Otsimo.
Sago Mini First Words is available for exclusive download on the App Store.