Playmonster's Award-Winning Innovative Drone Game Soars Around the Globe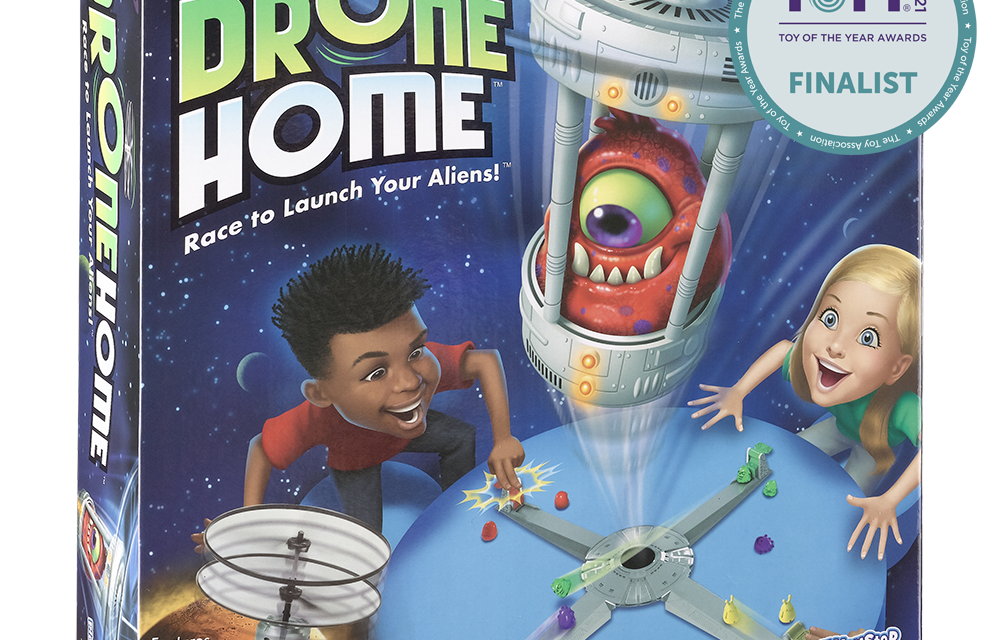 Drone Home, the first ever game to feature a real drone, has seen unprecedented growth since launching in 2020. In under a year, this celebrated game has flown off North American and UK shelves and quickly caught the eye of international retailers. Now reaching families in over 20 countries — including Australia, Korea, Singapore, New Zealand, South Africa and Europe — more families can get a thrill racing to launch their aliens to outer space.
"This is one of the fastest expansions we've seen among all PlayMonster games," says Richard Gill, Vice President International at PlayMonster. "It's a joy to see this innovative technology, a first in kids' games, resonating with families around the world!"
Since launching, the PlayMonster game has been featured in TIME Magazine, New York Magazine's The Strategist, and on LIVE with Kelly and Ryan. Drone Home was a 2021 Toy of the Year award finalist for Game of the Year in the US, National Parenting Product Award (NAPPA) Winner, featured on Amazon's Toys We Love Top 25 List, named a top holiday toy by TTPM and The Toy Insider, and was recently nominated for Game of the Year in Finland with the Finnish Toy Association.