Sony Pictures Consumer Products Shine Spotlight on BLE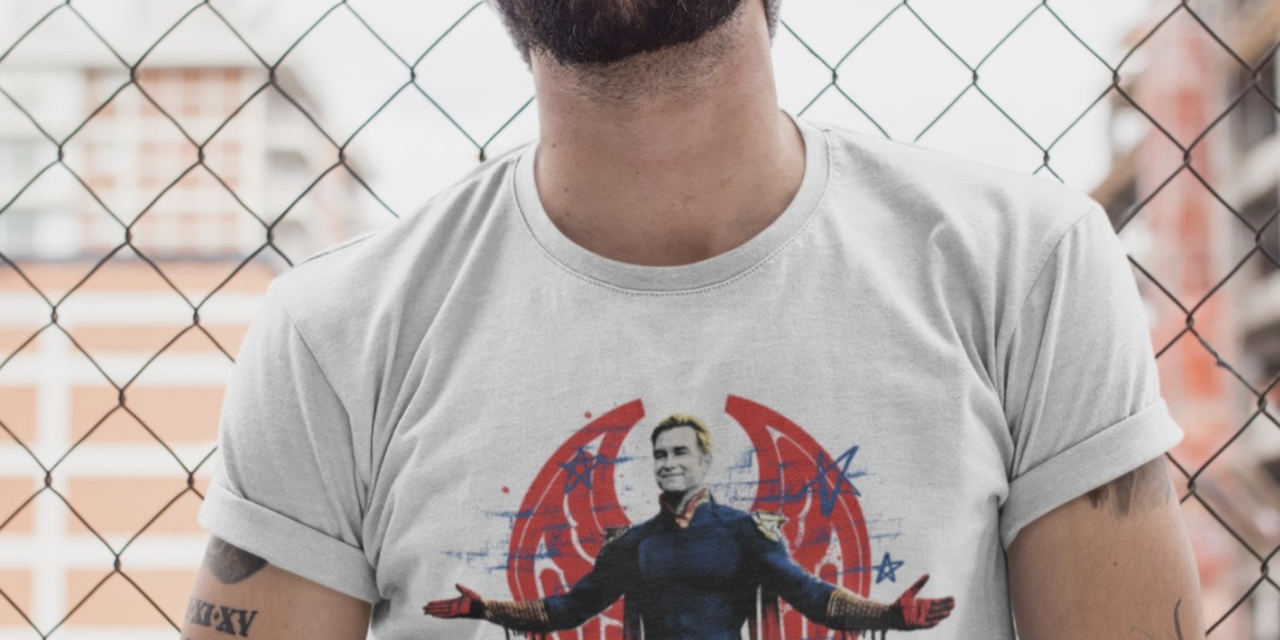 Sony Pictures Consumer Products will arrive at Brand Licensing Europe (BLE) to spotlight the studio's premiere entertainment and gaming franchises and key collaborations that deliver immersive fan experiences beyond the screen, it has announced.
Boasting a strong slate of classic IPs such as Ghostbusters, and new IPs with growing fanbases like The Boys and Cobra Kai, Sony Pictures Consumer Products has tapped a variety of strategic partners to bring its properties to life through a rich consumer products portfolio that provides robust, interactive, and engaging experiences for fans of all ages. Additionally, PlayStation Productions has 10 film and television adaptations in the pipeline based on iconic PlayStation titles.
"Our best-in-class slate of entertainment and growing game-to-screen business offer a wealth of opportunities to bolster audiences for our brands and deliver innovative new stories, products, and experiences to our fans," said Jamie Stevens, EVP, Worldwide Consumer Products, Sony Pictures Entertainment. "We look forward to building on the massive fan excitement fueling our franchises and expanding our consumer products merchandise to global audiences."
Sony Pictures Consumer Products has experienced a significant expansion across the UK/Europe and continues to strengthen its presence in the market with a comprehensive licensing portfolio. Ahead of BLE, Sony Pictures Consumer Products reveals its powerhouse lineup of film and television properties and innovative collaborations:
PlayStation Productions
Through PlayStation Productions, Sony is adapting several of its flagship video game franchises for movies and television, expanding on the rich stories grounded in video game lore. In addition to feature films, television projects are in development through a variety of streaming partners, including Netflix, Peacock, and HBO/HBOMax.
Upcoming film projects from Columbia Pictures include:
A film adaptation of the iconic racing game Gran Turismo, with a theatrical release date set for August 11, 2023
A full-length feature based on the action-adventure game Ghost of Tsushima, which is currently in development
Confirmed television productions include:
Twisted Metal, a half-hour action-comedy series currently in production for Peacock.
Coming soon to HBO and HBOMax is The Last of Us, inspired by the post-apocalyptic award-winning game franchise.
A series based on the popular sci-fi adventure game Horizon Zero Dawn in development at Netflix.
Sony Pictures Television
Sony Pictures Consumer Products brings multiple acclaimed television series and highly anticipated spinoffs to life for fans with an impressive slate of new collaborations and experiences. This year's highlights include:
Hot off the fifth season release September 9, Cobra Kai boasts an expansive global merchandising program across all major consumer products categories, with new offerings from licensees including Vans, Hasbro, Harper Collins, GameMill Entertainment, Century Martial Arts, and more launching this fall. A worldwide sensation, Cobra Kai products can be found in hundreds of exciting formats across the globe, including key markets U.S., Japan, and a significant expansion across the UK/Europe where more than a dozen licensing partners are actively engaging the Cobra Kai fanbase through retail programs and a dedicated E-Commerce site, uk.cobrakaistore.com.
Outlander gears up for its seventh season of time-traveling historical drama with clothing, jewelry, accessories, collectibles, home décor and more available on uk.outlanderstore.com.
Recently renewed for season four, Sony's subversive action-comedy The Boys comes to life with an extensive consumer products lineup including apparel via Ripple Junction, collectibles from Funko, action figures from NECA, and costumes from Rubie's. Global licensees include apparel, bags, and accessories from Fashion UK Ltd (UK, Europe), mugs, notebooks, and posters from Pyramid Posters Limited (UK, Europe), and apparel and accessories from SPRD.Net AG (Germany, Austria, Switzerland, France, UK). Sony Pictures Consumer Products partners additionally supported the launch of The Boys Presents: Diabolical, an animated series that debuted on Amazon Prime Video in March 2022, with apparel and accessories from Ripple Junction. The Boys will expand further with a college spinoff, Gen V, coming to Amazon Prime Video in 2023.
With season 2 wrapped and the series already renewed for a third season, fans of the epic fantasy The Wheel of Time can feel they're part of the mystery and magic of the series with apparel from Ripple Junction, luxury watches from Tockr, and jewelry from Badali.
Ghostbusters
The iconic multi-media franchise will deliver compelling new content and stories to fans across platforms, beginning with the release of the Ghostbusters: Spirits Unleashed video game from IllFonic. In the supernaturally-charged 4 v 1 asymmetrical multiplayer game, proton-pack-wielding Ghostbusters attempt to catch a Ghost who is seeking to haunt multiple unique locations. The look and feel will deliver an immersive brand experience, allowing fans to play out their Ghostbusters fantasies, whether they choose to hunt or slime. Ghostbusters: Spirits Unleashed launches October 18 and is available now for pre-order. Visit www.ghostbusterssu.com for more information.
The Ghostbusters franchise is supported with a broad, year-round program including dozens of licensees that help expand fan experiences for both the classic property and the Ghostbusters: Afterlife film, spanning apparel, sleepwear, bags, accessories, homewares, gifts, and more. Fans can shop Ghostbusters consumer products via Shop.Ghostbusters.com.
The property continues to expand across the UK and Europe with several exciting new launches:
Cooneen By Design Limited sleepwear and underwear available at retailers across the UK
Fashion UK Ltd. grows its collection of children's daywear, available at leading retail sites in the UK and Europe including M&S and character.com
Following a line of sustainably-made apparel and accessories that debuted this July, Itemlab GmbH will launch a new range of products across Germany, Europe, and UK in early 2023, including branded novelty lamps; products are available in the Itemlab online shop and across specialty stores. All products in the range adhere to Itemlab's detailed focus on sustainability, including organic cotton, fair production, GOTS-certified and recyclable materials.
Additionally, Sony Pictures Entertainment will expand on an incredibly exciting chapter of Ghostbusters history with forthcoming theatrical and animated content:
Following the blockbuster success of the 2021 film, a Ghostbusters: Afterlife sequel is slated to hit theaters December 20, 2023.
The first-ever Ghostbusters animated movie from Sony Pictures Animation is currently in development.
Fans can also expect new adventures with a Ghostbusters animated series, in the works at Sony Pictures Animation for release on Netflix.
To learn more about current collaborations and upcoming opportunities, BLE attendees can visit Sony Pictures Consumer Products within the PlayStation booth, located at stand #C211.