MGM Partners with TCG for Films in Concerts for Legally Blonde and Rocky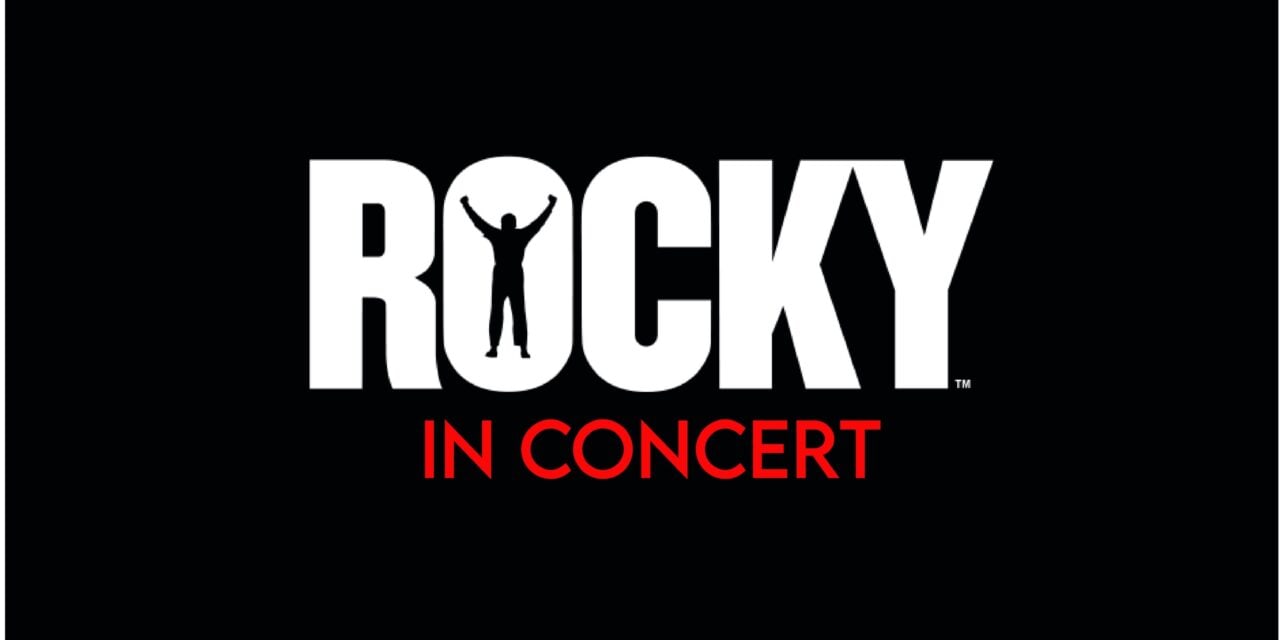 Metro Goldwyn Mayer (MGM), a leading entertainment company focused on the production of premium film and television content across platforms, and TCG Entertainment, a leading producer of touring live productions as well as a full-service entertainment company, announced today the launch of a new live 'Films in Concert Series' featuring two of MGM's most iconic properties, Rocky and Legally Blonde, set for Summer 2021. For the first time ever, audiences around the world will be able to experience the inspiring anthems of Rocky and fan favorite tunes from Legally Blonde performed live by a full symphony orchestra and played in sync to the films. The partnership with TCG Entertainment is part of MGM's overall strategy to grow its portfolio of live events and immersive experiences that let fans enjoy their favorite movies and characters well beyond the silver screen.
The Rocky in Concert series will include six musical events for each of the six films in the original franchise, beginning with Rocky. Audiences will be able to hear the iconic music from the films performed live by a full orchestra, while watching the movies on larger than life screens. The concert event will take the audiences along for the emotional journey of Rocky's transformation from underdog to champion to his fight in Russia to the finale "Rocky Balboa." Each of the events will also feature interactive experiences along with pop-up retails kiosks and exclusive merchandise.
Legally Blonde in Concert will get fans amped up and inspired as they relive the adventures of Elle Woods while listening to orchestrations of their favorite songs from the soundtrack. Fans will also be able to enjoy pop-up retail kiosks and interactive experiences on site. As Elle Woods would say, "This is gonna be just like senior year, except for funner!"
Both events are currently scheduled to tour through North America, Europe, and Australia, with additional markets to be added. The concerts are planned to begin in July 2021 and run through the end of June 2024.
Robert Marick, MGM's Executive Vice President Global Consumer Products and Experiences, said, "MGM is looking to create additional ways that fans can interact with and enjoy their favorite stories and characters well beyond the end credits of the film. The concert events for both Rocky and Legally Blonde are part of our strategy of developing meaningful experiences that fans will love. TCG are true experts in this space and we couldn't have asked for better partners as we kick off this brand-new initiative."
Stephen Cook, President of TCG Entertainment, said, "We are excited to be working with MGM on bringing the iconic Rocky film series and Legally Blonde to the concert hall. Both Rocky and Legally Blonde are fantastic films with great music. These shows will perform in symphony halls, theaters and performing arts centers around the world."
MGM's Rocky and Creed spinoff films have generated more than $1.3 billion in worldwide box-office sales, three Academy Awards, and 10 nominations. The Rocky and Creed franchise, produced by Chartoff Winkler Productions, has remained a global phenom because it presents moviegoers with universally relatable themes that they can identify with—ambition, passion, determination and giving it your all to win, even when the odds are against you.
The box office smash, Legally Blonde, continues to resonate with new generations of audiences and is as relevant as ever — it was recently announced that Mindy Kaling and Dan Goor have signed on to co-write the script for the film's third iteration, Legally Blonde 3, which will see Reese Witherspoon reprise her role as the beloved Elle Woods.