Nickelodeon increase broadcasting of Rainbow rangers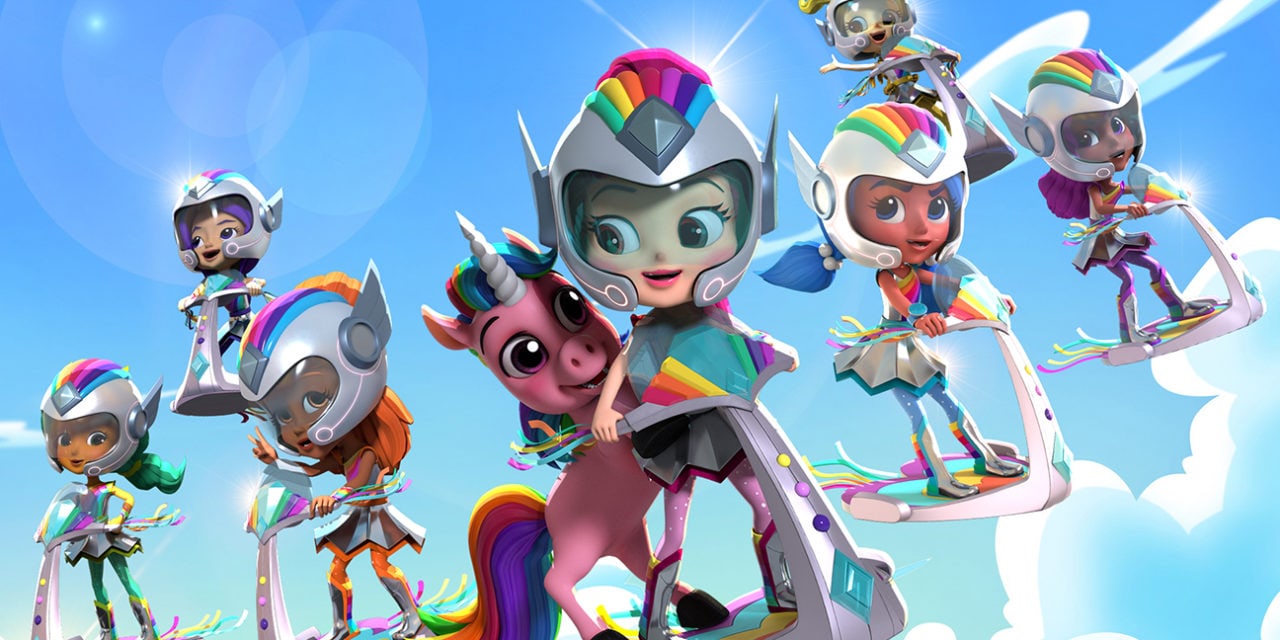 Genius Brands have announced that Nickelodeon has again increased the broadcast of the Company's hit original preschool series, Rainbow Rangers, to 26 airings per week.
Nick Jr. now airs Rainbow Rangers Monday – Friday, four airings per day, and six airings on the weekends. The animated action-adventure series premiered on Nick Jr. in November 2018 with five airings per week and has consistently achieved high ratings with its target demo of Girls 2 – 5-years-old. The additional airings of Rainbow Rangers, which represents a five-fold increase (400+%), are complimented by content available via video on demand platforms and the brand's robust YouTube channel where viewers have consumed over 22.5 million minutes of Rainbow Rangers' content in the last year.
"From the beginning, we knew we had a special and unique new series for preschoolers that delivers values-based entertainment for children around the world. Needless to say, leading broadcasters like Nickelodeon don't make schedule changes of this magnitude without good reason, and we are thrilled that they continue support Rainbow Rangers heading into year two," said Andy Heyward, Chairman & CEO, Genius Brands. "The series is airing in the U.S. and internationally, and we have several hundred product SKUs planned for rollout at retail in 2020. As I have said many times, we are on track to build a new heavyweight preschool brand, which we anticipate to peak within the next two years."
In the international market, Rainbow Rangers season one debuted last summer across Latin America on Nickelodeon LatAm, as well as in Italy, on Cartoonito. Genius Brands is currently in negotiations with key broadcasters and licensing agents worldwide.
Rainbow Rangers is a rescue-based series that follows the adventures of seven girls who are Earth's first responders, protecting people, animals, resources, and the natural beauty of our world. The series boasts a unique and highly-accomplished team of creators from the animated motion picture and television worlds, including Rob Minkoff (Disney's The Lion King director), Shane Morris (Disney's Frozen co-writer), Tim Mansfield, and New York Times Bestselling author and Emmy Award-nominated writer Elise Allen (Dinosaur Train, Lion Guard, Barbie specials), who serves as head writer and co-creator. Multiple Emmy Award-winning director Michael Maliani directs the series, and Genius Brands' Chairman and CEO and multiple Emmy Award-winning producer, Andy Heyward, serves as executive producer.