Asembl has secured Australia's first Moulin Rouge licensed collaboration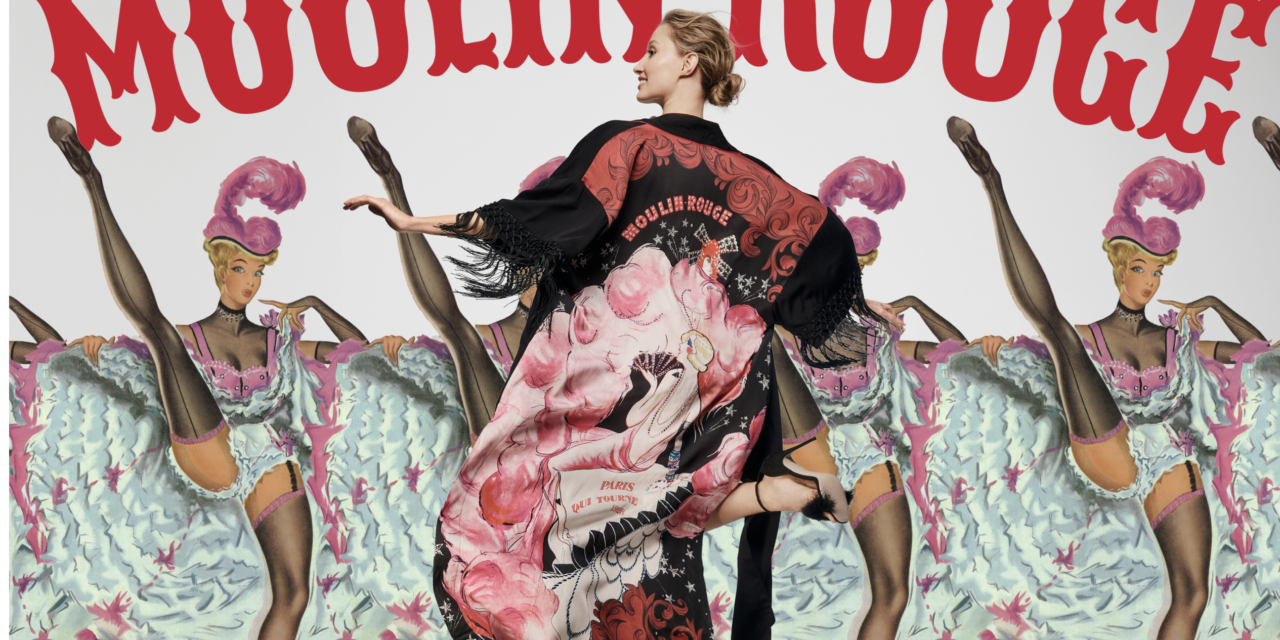 Asembl has secured Australia's first Moulin Rouge licensed collaboration with a sleep and lounge collection now at Peter Alexander.
Dancing into Peter Alexander stores and online, the Moulin Rouge collection features dazzling and spectacular sleep and lounge pieces as part of Peter Alexander's 'Paris' collection.
Drawing inspiration from the icon that is Moulin Rouge, vintage Moulin Rouge posters and motifs, this luxuriously chic sleepwear collection includes a stylish navy tee ($69.95), Moulin Rouge poster patterned PJ pant ($89.95), iconic sleep shorts ($69.95), fashionable romper ($119), slinky nightie ($99.95) and an elegant kimono gown ($169).
Supported extensively in-store and online as well as with advertising and social media the Moulin Rouge collection heavily features as part of Peter Alexander's vibrant store-front window displays.
Asembl was recently appointed as the Australian and New Zealand licensing agent for Moulin Rouge.
"We're delighted to embark on this exciting collaboration with Asembl for Peter Alexander. After the success of Moulin Rouge! The Musical, this initial apparel partnership with Peter Alexander marks another promising step in introducing Moulin Rouge® to the Australian market. We appreciate Peter Alexander's commitment to quality sleepwear, aligning well with the glamour of Moulin Rouge. This collection offers consumers an enchanting taste of our Parisian Moulin Rouge world through Peter Alexander's unique designs. We look forward to more inspired collaborations and extending the Moulin Rouge magic to new horizons with Asembl," said Moulin Rouge®. Vice President of Brand and Strategic Marketing Virginie Clerico.
"Working with Moulin Rouge has been a dream, and while I might not be on stage (I think my application might have been lost in the mail…), bringing the fashion, frills and sparkles that make the costumes of the Moulin Rouge so exquisite has been just as exciting," said Pyjama King, Peter Alexander.
"We are beyond thrilled to be representing the licensing interests of Moulin Rouge both here in Australia and in New Zealand. Embodying the most unique Parisian party extravaganza Moulin Rouge lends itself beautifully to brand extension partnerships across all retail categories including soft lines and personal care. We know without a doubt this first licensed fashion partnership with Peter Alexander is going to be an incredible success in-store and online as will all future collaborations and partnerships we undertake for Moulin Rouge," said Asembl Managing Director, Justin Watson.