Aardman Secures Major Deals for Chicken Run: Dawn of the Nugget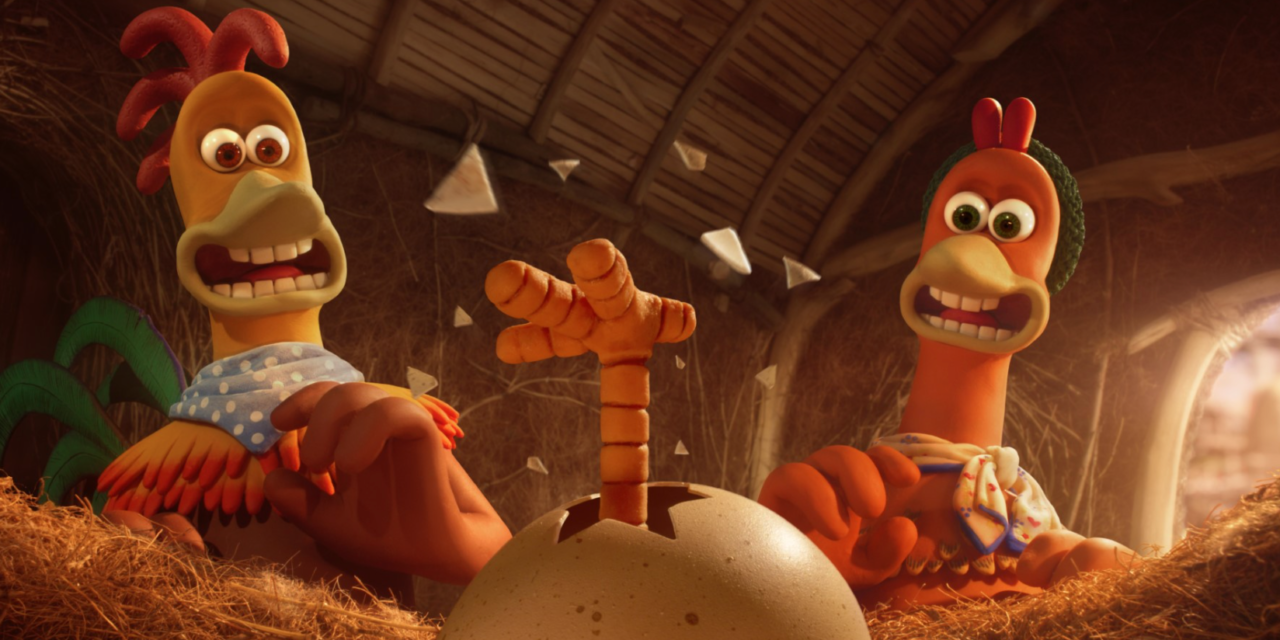 From the multi-award-winning Aardman (Creature Comforts, Wallace & Gromit, Shaun the Sheep), and Academy Award® and BAFTA-nominated director Sam Fell (for ParaNorman and Flushed Away, respectively), comes Chicken Run: Dawn of the Nugget, the eagerly anticipated sequel to the beloved and highest-grossing stop motion animated film of all time, Chicken Run. 
The new film is coming to Netflix on 15th December and the release will be supported by a strong licensing programme with product launching from the autumn across apparel, publishing, toy & games and gift & homeware categories.
Aardman have secured deals with Macmillan Children's Books for publishing, Skinny Dip London for apparel accessories and Aurora World for plush alongside a host of other licensing partners.
Jess Houston, Senior Manager – Publishing & Product Development, Aardman said: "We're delighted to be working with such a strong range of licensees on a programme celebrating the release of Chicken Run: Dawn of the Nugget on Netflix this December. There is so much excitement around the film's return to screens amongst the fans of the original movie alongside a great opportunity to bring in a brand-new family audience. The range is inspired by nostalgia for the original film as well as building on the anticipation for the new story and characters."
The publishing range will include a classic picture book, film tie-in book, sticker activity book and audio book which will launch in November alongside the beautiful Aurora World plush collection which features 12-inch plush of lead characters Ginger, Rocky and new character Molly.
Nicole Pearson, Publishing Director at Macmillan Children's Books adds: "We are delighted to be continuing our publishing partnership with Aardman to bring the next chapter in the adventures of Ginger, Rocky and rest of the gang to life in our range of tie-in titles which include something for all the family with a sticker book, a fantastic audio book, a classic picture book and a junior novelisation. Chicken Run: Dawn of the Nugget really is the perfect family film and we can't wait for a new generation of fans to meet the plucky protagonists and join in the fun."
Aardman are working with trend-driven lifestyle and accessories brand Skinny Dip for the first time with a fun range of accessories featuring phone cases, tote bags, cosmetics bags and even a nugget shaped air pod case!
Fans can also look forward to product ranges from additional licensees such as Blues Group and Roy Lowe for apparel, Bandai Namco for leisure plush, Half Moon Bay for homewares, Anthem Publishing, Practical Publishing and Search Press, Bandai Namco Entertainment for video games and Multipet for pet accessories.
The stop-motion film features the voices of Thandiwe Newton (Ginger), Zachary Levi (Rocky), Bella Ramsey (Molly), Imelda Staunton (Bunty), Lynn Ferguson (Mac), David Bradley (Fowler), Jane Horrocks (Babs), Romesh Ranganathan (Nick), Daniel Mays (Fetcher), Josie Sedgwick-Davies (Frizzle), Peter Serafinowicz (Reginald Smith), Nick Mohammed (Dr Fry), Miranda Richardson (Mrs Tweedy)
Synopsis: Having pulled off a death-defying escape from Tweedy's farm, Ginger has finally found her dream: a peaceful island sanctuary for the whole flock, far from the dangers of the human world. When she and Rocky hatch a little girl called Molly, Ginger's happy ending seems complete. But back on the mainland the whole of chicken-kind faces a new and terrible threat. For Ginger and her team, even if it means putting their own hard-won freedom at risk – this time, they're breaking in!