Mondo TV Studios to supply hit kids' shows for V-Me Media in USA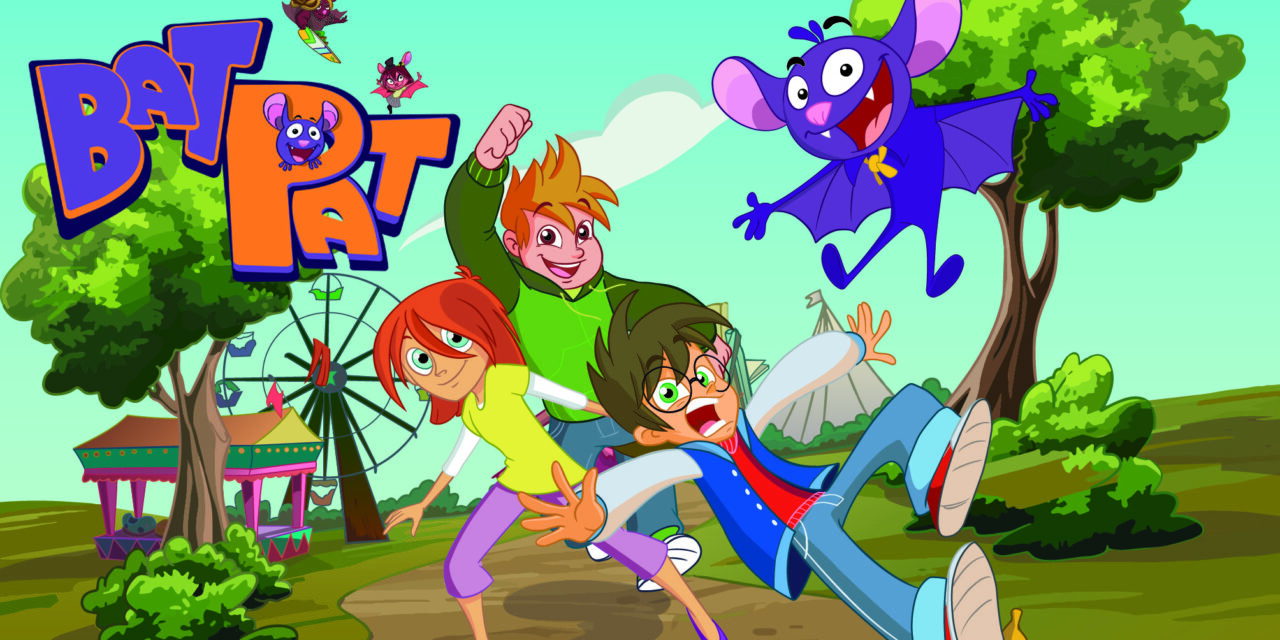 Mondo TV Studios, part of Mondo TV Group, has announced an important deal with V-Me Media, the US Hispanic pay TV leader, for a number of popular children's shows to be broadcast in English on Primo TV across the US.
The duration of the license will be three years starting from this January 2023. Launch dates for the shows will be announced soon.
V-me Media Inc. is a family of three television networks, including Vme TV, Vme Kids and Primo TV, available in millions of households in the United States and offering a contemporary mix of original productions, exclusive premieres, acquisitions, and popular television programmes specially adapted for a Hispanic audience.
The agreement between Mondo TV Studios and V-Me Media involves the following titles:
The Drakers, an action adventure 2D animated series, 26 episodes x 26', co-produced by Mondo TV S.p.A and Ferrari.
Chris and Fabri are the talented youngsters driving for the Drakers team in the Formula Kids championship. But they are no ordinary drivers. They steer highly advanced vehicles by remote control from their X-Racer capsules and use special wristbands to communicate with each other and teleport to HQ, training, races – in fact anywhere and everywhere. But someone or something is trying to sabotage the Drakers – as viewers will soon find out in this thrilling, fast-moving and futuristic new kids' show.
Dinofroz series 1 and 2, action adventure 2D animated series, 52 episodes x 26', co-produced by Mondo TV S.p.A and Giochi Preziosi.
In series one of this exciting show Tom and his three 12-year-old school buddies find a weird board game that transports them to a dimension ruled by dinosaurs! Here they learn that Rockfroz, the bridge between Earth and the world of the dinosaurs, is under threat from a villainous adversary. Can they save their world and defeat the evil Neceron? In series two Tom, his school buddies and his father try to save the dinosaur world from mutant dragons. But the dragons are not their only adversaries – as Tom and his group will soon realise…
Bat Pat 2, comedy adventure 2D series, 52 episodes x 11', an original co-production of Mondo TV Studios alongside Atlantyca Entertainment, RAI Ragazzi and RTVE.
Bat Pat follows the spooky and comic adventures of Bat Pat, a talking bat, and his friends the Silver siblings, Martin, Leo and Rebecca. As they solve mysteries, they cross paths with supernatural creatures of the night that stalk them, chase them and screech at them, lurking in every dark corner of their house in Fogville, a small city that seems to be at the centre of all the weirdness in the world. This second season of Bat Pat will continue the successful mixture of fantastic characters, scary surprises and hilarious jokes, but with even more great gags and physical comedy.
This is the latest in a number of agreements that have been extending Mondo TV content into markets across North America and Latin America.
"We are always looking for high quality children's content that tells engaging stories and is appealing to our viewers", says Doris Vogelmann, VP of Programming and Operations at Vme Media Inc. "The three properties we have acquired from Mondo TV to air on Primo have all the necessary components to be a success on our channel".
Maria Bonaria Fois, CEO of Mondo TV Studios, adds: "This deal with V-Me, a leader in its market, furthers our company's aim to work with significant partners in Latin America and the United States. We're delighted to be bringing these three exciting shows to V-Me Media and are sure they will appeal enormously to kids all over the US."