Shoryu Ramen Teams with Hatsune Miku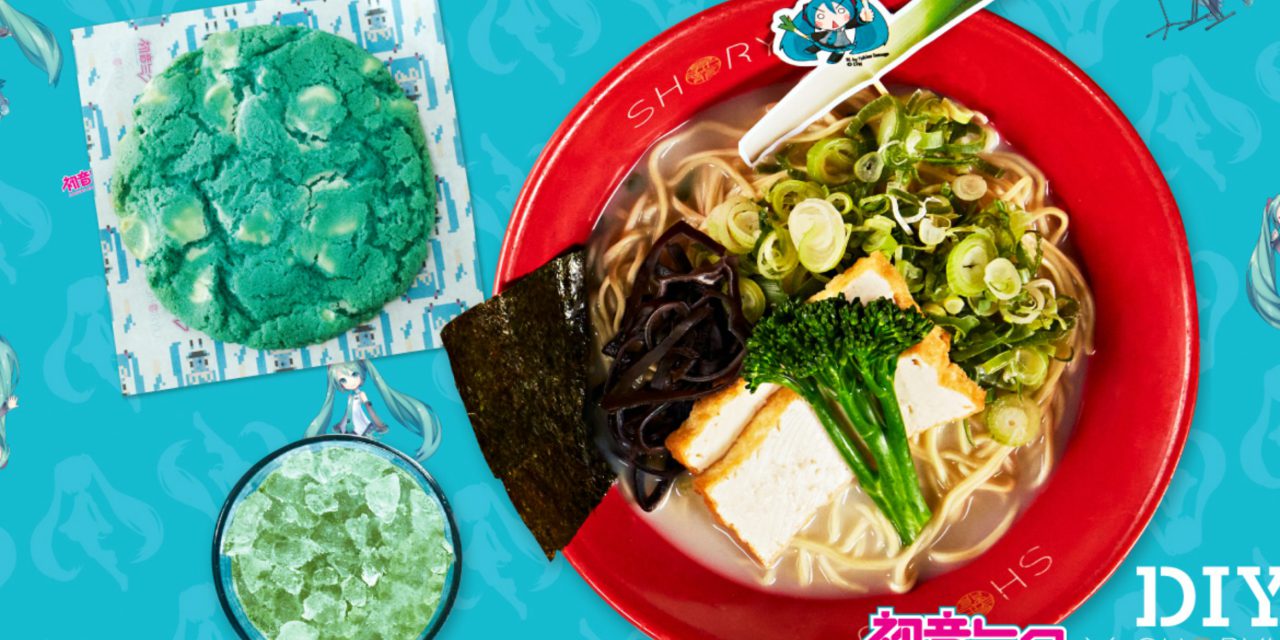 The Japanese restaurant, Shoryu Ramen has launched a new collaboration with the anime character brand, Hatsune Miku (初音ミク), that sees the introduction of a themed DIY Ramen Kit for fans across the UK.
In a deal brokered by the European licensing agency for Hatsune Miku, Max Arguile's Reemsborko, the partnership marks the first licensed DIY Ramen Kit collection from Shoryu Ramen to date.
Hatsune Miku is a wildly popular Japanese virtual singer and growing international character brand, owned by Crypton Future Media. The holographic pop star is the focus of a growing portfolio of licensing partnerships in the UK and European markets.
Under the new deal, each DIY kit will include a choice of Shoryu's signature Ganso Tokotsu Ramen, a rich 12-hour broth topped with char siu BBQ pork belly, kikurage mushrooms, spring onion, red ginger, and nori seaweed, while the vegetarian White Natural Ramen features unique tonyu soy milk, miso, konbu and shiitake broth, atsuage fried tofu, kikurage mushrooms, menma bamboo shoots, spring onion, tender broccoli and nori seaweed. Both come with Hatsune Miku skewer decorations and placemats.
Alongside the ramen kits, the Hatsune Miku matcha detox cocktail serves two and is a unique blend of tropical and sour flavours with matcha tea, pineapple juice, coconut syrup and fresh lime juice. For dessert, customers can tuck into an exclusive Hatsune Miku turquoise cookie with Belgian white chocolate.
Each kit comes with a free limited edition Hatsune Miku X Shoryu Ramen tote bag with a dancing Miku for customers to keep. A range of Hatsune Miku merchandise will also be available online from japancentre.com.