Miffy Celebrates 65 years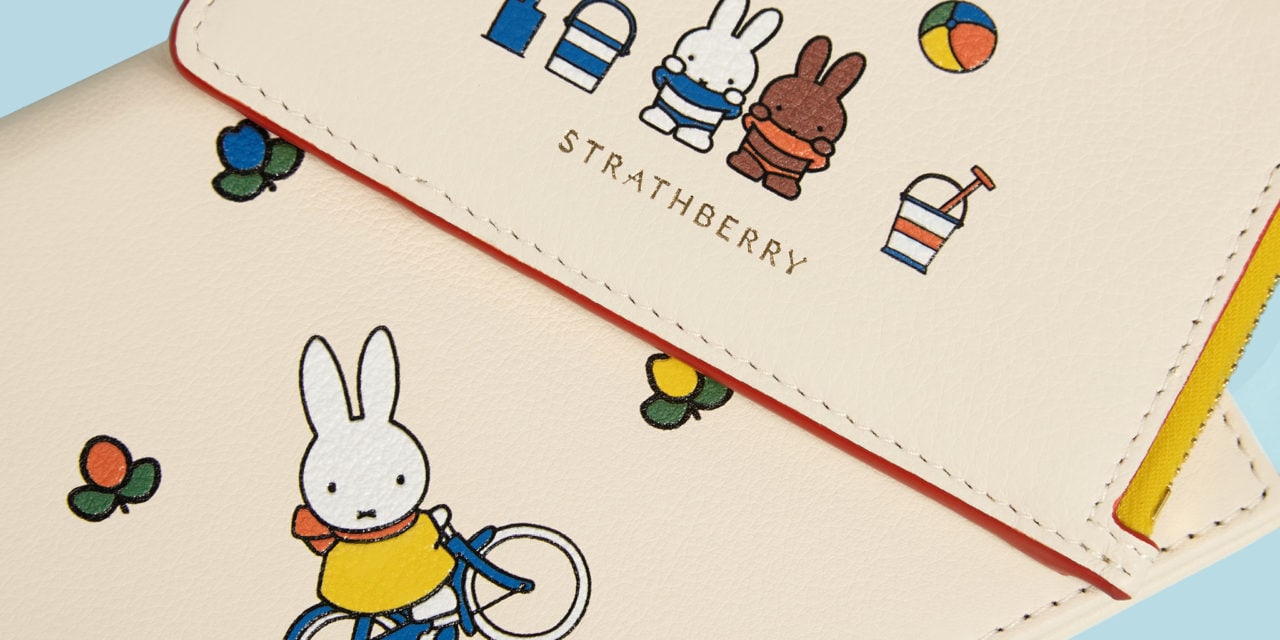 Dick Bruna's much-loved, timeless white bunny, Miffy, will celebrate her 65th birthday on Sunday 21st June.  Recognised throughout the world both as a storybook character and for her simple, iconic design, Miffy fans of all ages will be able to celebrate this significant anniversary with the arrival of some exciting new products.
Leading the way is a collaboration with Edinburgh based luxury leather good specialist, Strathberry. Sharing the same minimalist design aesthetic, Strathberry's beautiful high-end, limited edition collection of Miffy bags and purses is hand-crafted to the highest standards from the finest quality Spanish leather. Featuring the beloved character on iconic silhouettes, two distinct colour palettes combine to create a stylish yet playful range which is inherently Strathberry and at the same time quintessentially Miffy.
Another new partner to the programme, Licensed to Charm is introducing a range of silver and gold vermeil jewellery for the teen and adult market. Miffy's simple shape translates perfectly into this category and the stylish ready to wear collection includes necklaces and pendants, bracelets, stud and hoop earrings and mini collectable charms.
Other new anniversary launches from existing licensees include Stitch and Story, who have created four gorgeous new 3D crochet kits of Miffy and her friends, Melanie, Boris Bear and Poppy Pig. Star Editions have developed a new gift range featuring fresh new floral patterns, as well as a special, large format limited edition birthday print.
In clothing, high-end childrenswear company, Tobias and the Bear will launch their third Miffy baby and toddler collection this month with a brand new interpretation of their classic unisex handwriting. This will be followed by further high street launches in both baby and kidswear.
Alicia Davenport, Licensing Director at DRi Licensing said, "There's no doubt that 2020 has delivered unprecedented challenges but with the first signs of recovery and some new life at retail we're excited to be able to celebrate Miffy's milestone birthday with so many genuinely beautiful and innovative collections."