9 Story Announces Worldwide Distribution Rights for Guitar & Drum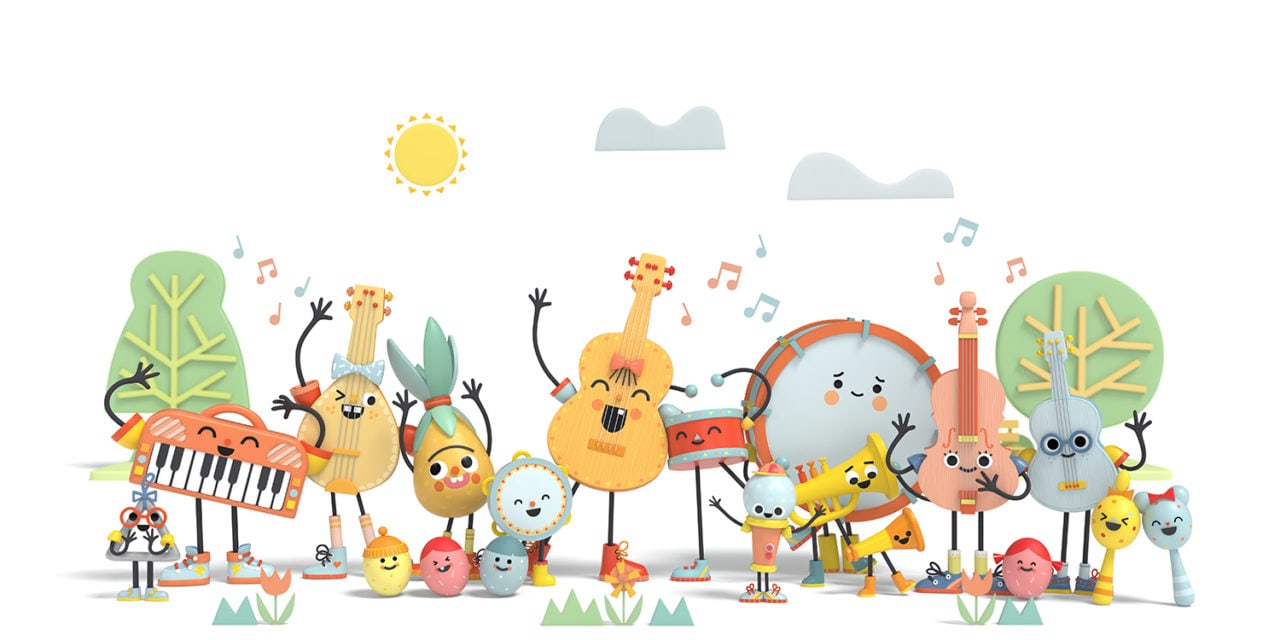 9 Story Distribution International announces the worldwide distribution rights of the new animated series Guitar & Drum. Produced by Punkrobot Animation Studio (Chile) and Hype Animation (Brazil), the 52 x 5' show is aimed at preschool audiences.
Punkrobot is the studio behind the short film Bear Story, which made history in 2016 as the first Latin American animated short Oscar winner. The series is directed by Punkrobot's Antonia Herrera and María Elisa Soto-Aguilar, in their directorial debut. Pato Escala (Bear Story, I Am Little Red) and Gabriel Garcia (Tainá and the Amazon's Guardians) serve as executive producers. Guitar & Drum premiered on Disney Channels Latin America last May.
Aimed at children 3-5, Guitar & Drum follows the adventures of two musical instruments who are also best friends. The series celebrates diversity as an essential part of who we are through a wide range of characters. It addresses cultural topics, personal abilities and different tastes and shows how our differences can empower us to build a better world. 
"We are excited to be partnering with the incredibly talented studios Punkrobot and Hype," said Alix Wiseman, SVP, Distribution and Acquisitions for 9 Story. "Guitar & Drum is a beautiful series with important messages about inclusivity which we're thrilled to bring to an international audience." 
"Guitar & Drum has powerful messages of acceptance, respect towards others and empathy. We hope it will inspire children to be kinder to one another, and to see each other's differences in a positive light," said the filmmakers, Antonia Herrera and María Elisa Soto-Aguilar.