Meowing Hit 44 Cats Is Conquering UK Media & Retail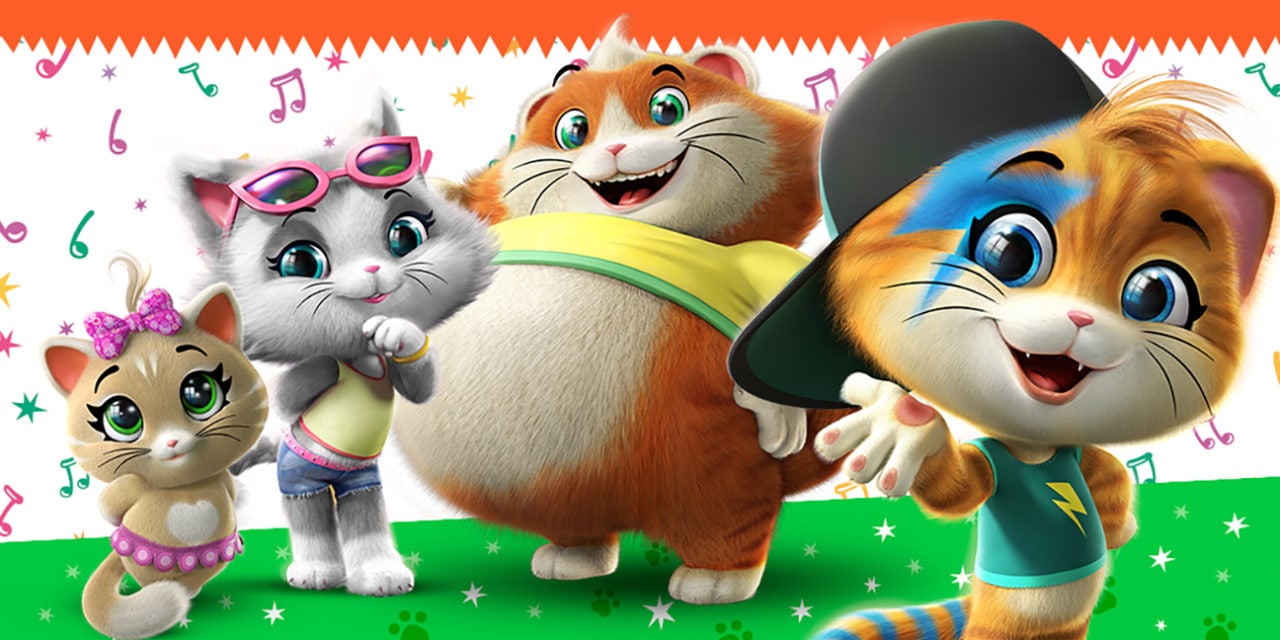 Since its debut in the UK, global content group Rainbow's 44 Cats has been consistently growing, with the show reaching millions of viewers and increasing audiences month after month, establishing itself as one of the most loved properties among children aged 3 to over 7.
The first season of 44 Cats started airing on POP TV, Nick Jr and Nick Jr Too in 2019 and is already enjoying tremendous popularity across the world. The 52 x 13' animated series is an explosive mix of music and cuteness telling the daily adventures of four kittens — Lampo, Milady, Pilou, and Meatball — who form a band called the Buffycats. The original score is a collection of Italian children songs revisited for the show and performed by Antoniano Bologna's Children's Choir, which makes the property stand out as unique in the current offer of kids content. From TV to web platforms, media outlets are quickly falling for the 'clawing' charm of the show, dealing with themes such as diversity and altruism and combining values, action and comedy in a sophisticated CGI production for pre-school audiences.
The first-class partnership between Rainbow and Lisle Licensing, who are licensing the brand across the UK, is ensuring the success of the brand and putting Rainbow's hilarious property in the spotlight with an excellent market response. The nightwear collection from TDP Textile Aykroyds is about to enter the market through F&F and Amazon, while the official UK toy partner Simba Dickie's Siso Toys started distributing the all-cat collection from February through retailers including The Entertainer which has more than 171 shops in the UK, Argos, and Amazon with Asda launching in April. The top-quality toys created by master toy partner Toy Plus are based on the key elements of the series – music, creative play patterns and collectability. From interactive plush toys to figurines, from play sets to musical toys, each item is deeply linked to the show.
CP major deals are in place with UK partners including John Toys and Amscan developing products with multi territorial deals and many others such as Sony Music, Dreamtex, Redan Publishing, Fashion UK, Ravensburger, Clementoni, Chicco & Bip.
After captivating TV, social media and streaming platforms around the world, the purrsome brand is set to amaze with an extensive pr and marketing plan for both trade and consumer audiences.