Tulipop Starts Production on new Pre-school Animated Series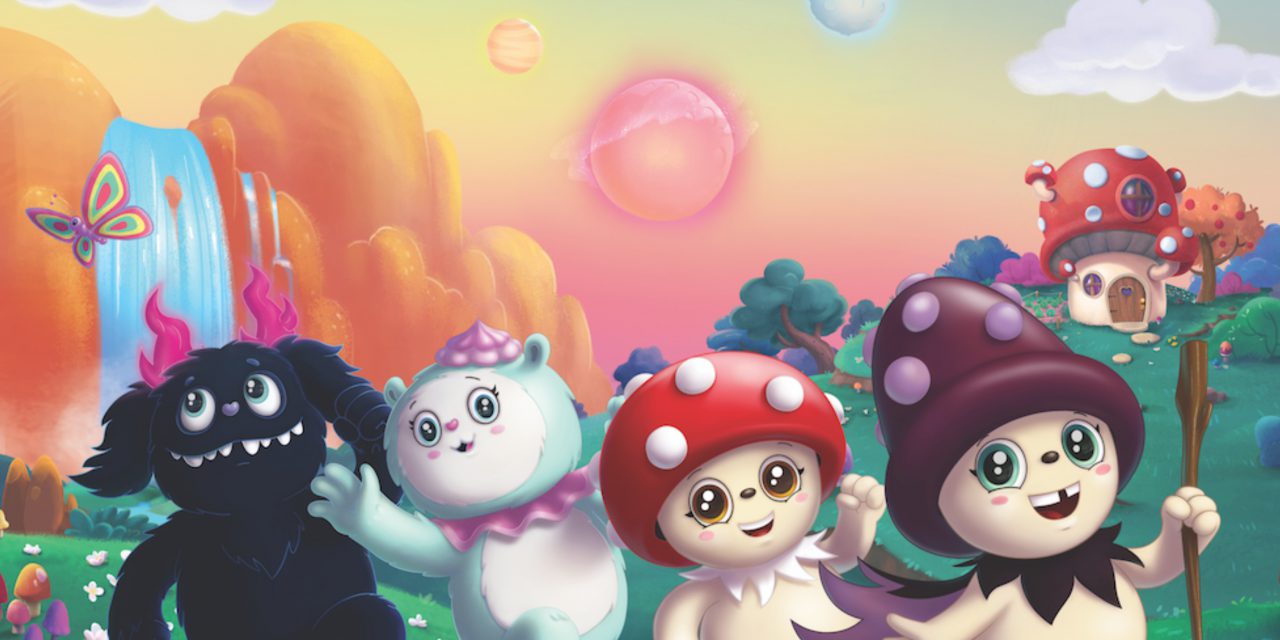 Tulipop, the Icelandic design-led character brand which continues to grow and expand internationally, has announced its first animated TV series now in production. A modern day fairytale comedy,  the 26 x 7' 2D animated series, is produced by Tulipop Studios with Serious Lunch appointed as the series global distributor. The production team comprises a strong line-up of Icelandic talent in partnership with two leading Spanish animation studios, Ánima and Birdland Animation.  
The series has been pre-bought by Icelandic broadcaster Síminn, the leading IPTV platform in the Icelandic market with 64% of Icelandic households watching TV through its service. Funding for the series has support from the Icelandic Film Fund.
A comedy adventure series for inquisitive children aged 4-6, each episode is full of action, surprise and comedy in a world where no-one is perfect and everyone makes mistakes. Tulipop is a mystical island in the middle of two seas and home to five very different, but equally loveable friends: Gloomy, a brave and adventurous mushroom girl; Bubble, her cautious, loyal brother; Fred a huggable Monster; Miss Maddy a sassy monster bear and the wise Mr Tree. Growing up on an island where every day brings a surreal new adventure and nothing is quite what it seems can be challenging…but life's small (or big) surprises are always more fun when you face them together with each day bringing the chance to learn something new and an opportunity to discover more about yourself, your best friends and the unique place where you live.
The series follows on the heels of a strong performance for Tulipop merchandise in 2020 with online sales up threefold from the previous year and two illustrated storybooks published, one of which was successfully crowdfunded through Kickstarter. The books will feature as episodes in the TV series. Tulipop has also recently introduced print on demand items to its extensive range of toys, t-shirts, accessories, home items and more. As well as its own e-commerce site, Tulipop has shops on Amazon UK and US, with King Features appointed as licensing agent for the Americas. With the sweet spot for existing products hitting the 4-6 age group, the TV series has been realigned to reflect that demographic.
Helga Árnadóttir, CEO of Tulipop and the series producer, said: "Producing a high-quality TV series for global distribution has been our dream for years and we're so happy to be bringing it to life now in partnership with such a talented team. We are also delighted to have teamed up with Serious Lunch who really share our vision for the series and for how we intend to grow the IP in the years to come."
Genevieve Dexter, Serious Lunch said: "Tulipop's wondrous world and lovable characters have a magical appeal to the preschool audience and we are thrilled to be distributing the series. Its striking visuals and engaging stories inspire imaginative thinking, celebrate friendship and encourage self-expression and just being who you are. From the initial rection we are seeing from broadcasters we are sure it is going to be a bit hit and we're looking forward to talking to more partners across the year."