Licensing Classic Properties & Re-imagined Properties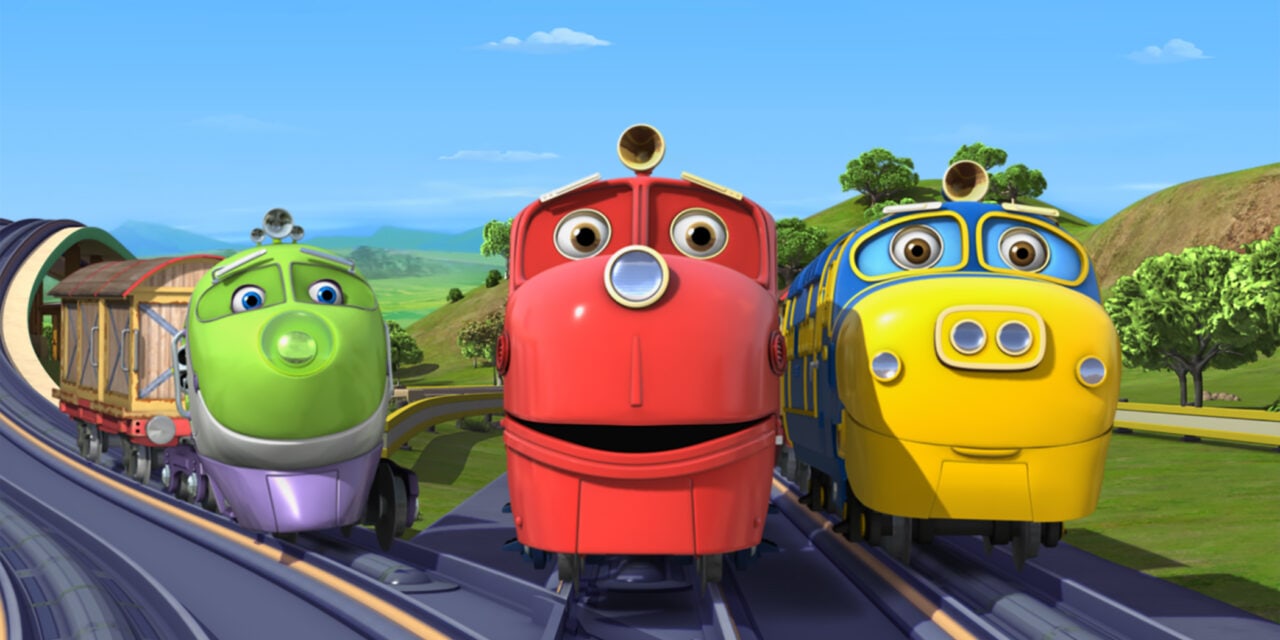 Total Licensing spoke to Natalie Setton, Vice President Commercial, Content Distribution & Licensing, Herschend Entertainment Studios (HES).

How old is the property Chuggington now?
Chuggington first premiered globally in the U.K. in 2008 on CBeebies before subsequently rolling out across 178 territories around the world and into 36 local languages. The founding team saw an opportunity to create a totally new, modern and relevant train-based series aimed at a global audience of preschoolers. The global appeal for Chuggington, along with its distribution and ratings strength, is a key foundation for the complete relaunch rolling out from 2020 to a new generation of audience.
How long has the licensing program been running?
The licensing program began in 2010. Fifteen million diecast trains from TOMY were sold within the first 18months, and over 300 licensees were signed around the world. Key territories for the brands licensing program included the U.S., UK, Germany, France, Italy, Russia, Poland, and Japan. The brand has generated approximately one billion dollars at retail. As Chuggington enters a new phase in its lifecycle under new ownership by Herschend Entertainment Studios, and with all new licensing partners around the world, the next chapter for the brand is set to build further on the story so far.
How do you re-imagine Chuggington for a modern audience?
Creatively, we are positioning Chuggington to connect with all-new audiences while still maintaining the DNA that has been loved by preschoolers for the past ten years. We're making the content more meaningful by diving deeper into character relationships and further exploring the world of Chuggington, which we know the audience has always wanted. With new themes, lots of humor, and toe-tapping music, we're delivering what's needed to compete in the changing global kids' landscape. With the committed investment from Herschend, we've also developed all-new creative assets, a new website and app, direct-to-consumer campaigns, promotional events, and global brand partnerships and merchandise to support the franchise relaunch through a multi-year commitment.
Are there tv/series plans in the future?
Herschend Entertainment Studios has committed a multi-year and a multi-million dollar investment into supporting the franchise for the long term – not only with new episodic content of 46 x 10′ episodes and two half-hour specials, but also new interstitials and music. Chuggington: Tales from the Railsis a fresh take on the series where the three young trainees, Wilson, Koko, and Brewster, drive new and exciting adventures of teamwork, friendship, and fun in the traintastic world of Chuggington. Full episodes of Chuggington: Tales from the Railspremiered in the U.S. on Disney Junior in June of 2020. The premiere followed the April 2020 debut of the hybrid live-action/animated short formats, Discover Chuggington: All Aboard, where real kids are transported into the fictional 3D world of Chuggington and interact with the characters and world through activities, adventures, and music.
Emmy Award-nominated Michael G. Stern (Doc McStuffins, Sofia the First) serves as Co-Executive Producer and Head Writer for the new season, in partnership with key creative and production personnel from earlier seasons. Julie Phillips, HES' Vice President of Development and Production, serves as Executive Producer for the series.
What are the main strengths of the licensing program?
We know that Chuggington has several key attributes, which makes it a very desirable license in the market, and we're investing heavily in bringing it back in a big way.
The show remains a strong gender-neutral proposition with both male and female lead characters. We are excited to exploit that more creatively in our licensed product mix.
We have a very bright and colorful world of Chuggington to explore – both across the dynamic locations to the organically diverse characters in the show. This is also reflected in the all-new style guide and creative assets. This enables the products to really capture the visuals and elements from the show, which kids love across our merchandising.
We are developing our traditional L&M business globally—with partners across key categories including publishing, secondary toys, puzzles and games, party goods, food and drink, sleepwear and apparel, and bedding. And, we will be integrating the world of Chuggington across Herschend Enterprises' businesses to support all of our partners and deepen fans' relationship with the brand like never before. Herschend owns 26 parks and attractions, like Dollywood, Silver Dollar City, and the Harlem Globetrotters, to name a few, and our properties include theme parks, water parks, aquariums, and resorts. We have a worldwide audience for live touring shows, media & digital channels, and we entertain over 14 million guests annually along with billions of media impressions. This enables us to really support our licensees from a brand activation, marketing, and communications perspective as a unique licensor and partner.
Herschend Enterprises is aimed at family entertainment, so Chuggington is a welcomed brand into the mix and Chuggington fans new and old will experience a truly integrated franchise relaunch that connects with kids and families globally.
HES' new content is being coordinated with the 2021 retail launch of an exciting new toy program from master toy partner Alpha Group. Capturing the excitement of Chuggington: Tales from the Rails, the new line—including trains, playsets, and radio-controlled vehicles—will deliver a visually exciting play proposition that allows fans to re-enact their adventures inspired from the show through interaction, innovation, and modern train play. Alpha Toys has a reputation for excellent products at strong price points, and they have certainly delivered on this again with Chuggington! With their experience in strong execution at retail, we are excited to be bringing this to the market in 2021.
HES has also just recently announced Chuggington is partnering with Union Pacific Railroad and Safe Kids Worldwide to raise awareness about rail safety for preschoolers and elementary students, caregivers, parents and educators across the U.S. The program, which commences in August, includes a Chuggington-themed PSA campaign, dedicated website, branded in-school safety folders and activity sheets, and social media campaign are all in the works that will share essential safety tips including "How to be Safe Around Trains," "Railroads: Important Safety Information," and "Facts About Rail Safety." Kids will also be encouraged to take a Rail Safety Pledge.