Will High Street stores turn to the dark side to survive their battle with e-commerce?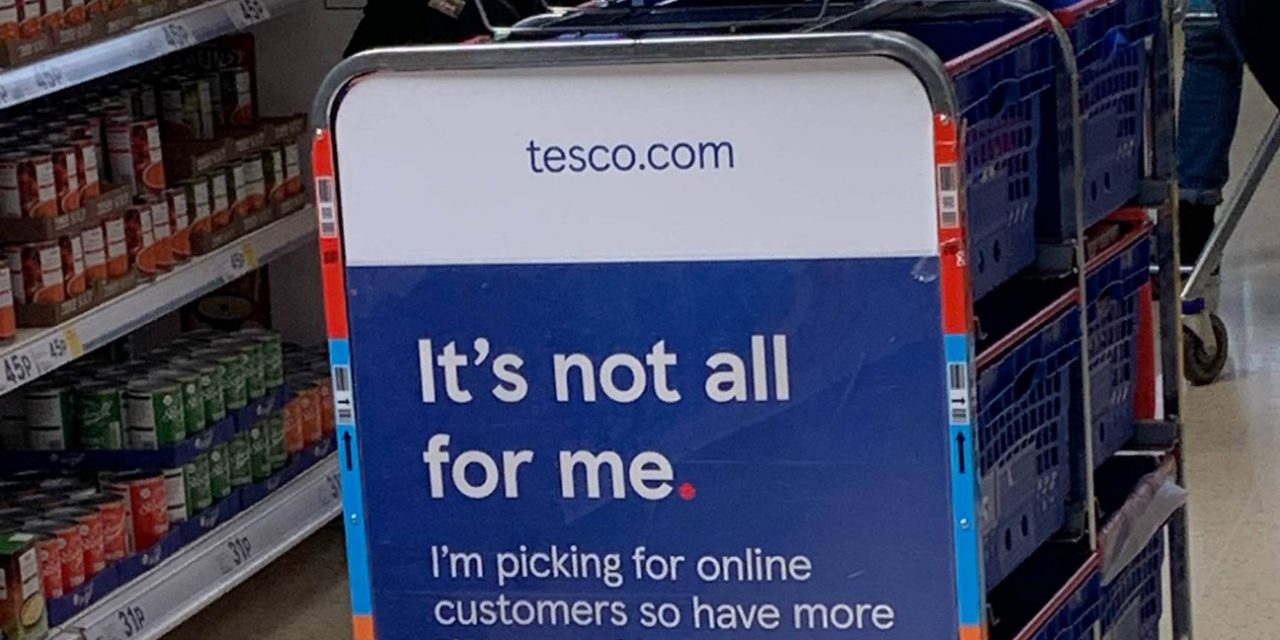 A new study by the home delivery expert ParcelHero reveals the store of tomorrow might replace shoppers with robots and stock with digital screens.
The reopening of non-essential stores has seen shoppers flocking back to the High Street. Footfall soared over 90% during the first week that non-essential stores reopened. However, the home delivery expert ParcelHero is warning that the High Street may never return to its 2019 pre-pandemic peak. It has launched a new report revealing how dramatically town centre stores must change to adapt to the new, post-Covid era of e-commerce.
ParcelHero's Head of Consumer Research, David Jinks M.I.L.T, says: 'The pandemic has taken its toll on our town centres: 17,500 chain stores have closed forever since Covid hit the UK and 46% of shoppers say they will never return to their former High Street spending habits. This means High Streets will have to adapt radically to survive in the long term.
'Our latest study reveals that, in order to survive and coexist with online retailers, the store of tomorrow will function very differently to the store of today.
'Dark' stores
'Many stores could turn to the dark side – so-called "dark" stores are shops full of stock but no customers. Instead, they become Customer Fulfilment Centres (CFCs) to meet the soaring demand for local online orders. Shoppers will be replaced by pickers selecting goods for home deliveries. Tesco pioneered purpose-built dark stores in 2009 to meet the growing demand for home shopping. However, as our report reveals, during lockdown many normal High Street shops became dark stores, as customers were banned from entering and goods were left on shelves.
Sharing with robots
'Shoppers hate sharing crowded aisles with in-store pickers grabbing goods for online orders. ParcelHero's latest research found that a third of customers were annoyed by having to jostle with manual pickers selecting items for online orders. The space occupied by big trolleys emblazoned with "It's not all for me" doesn't help. That's why many larger stores will become "semi-dark" stores. Urban, or Micro, Fulfilment Centres (UFCs) are small areas inside large stores that are dedicated to picking. Manual pickers not only raise stress levels – they are expensive to employ. In the future, UFCs will be easily automated and will only need a surprisingly small amount of room. Robot pickers will be operating within metres of customers.
Stockless stores
'Finally, ParcelHero's new study investigates why many retailers could plump for exactly the opposite solution to shopperless dark stores: stockless stores. Stockless stores will be full of customers but have no stock on their shelves. These will be all about customer experience, blending both physical and digital retailing. Few, if any, items will be available to pick up and place directly into a basket there and then. Instead, with video screens and plenty of seating space, the aim is to encourage customer dwell time amid an immersive experience.
'Shoppers will scan items, perhaps using QR codes to reveal product details, and then add them to a digital kart. Their purchases can then either be collected at the end of their visit from behind-the-scenes storage or, in most cases, be delivered to shoppers' homes at a convenient time.
'Whether the stores of tomorrow will have no customers, no stock on their shelves, or dedicate areas to robot pickers, our study reveals that they will function in a very different way to the shops of today. The three new cashierless Amazon Fresh stores now opening around London are just a pointer to the radical new shape of High Street stores in the age of e-commerce.
'To discover more about what is in store for stores, see ParcelHero's new study at: https://www.parcelhero.com/research/shop-of-the-future