2023: A BIG YEAR AHEAD FOR WARHAMMER LICENSING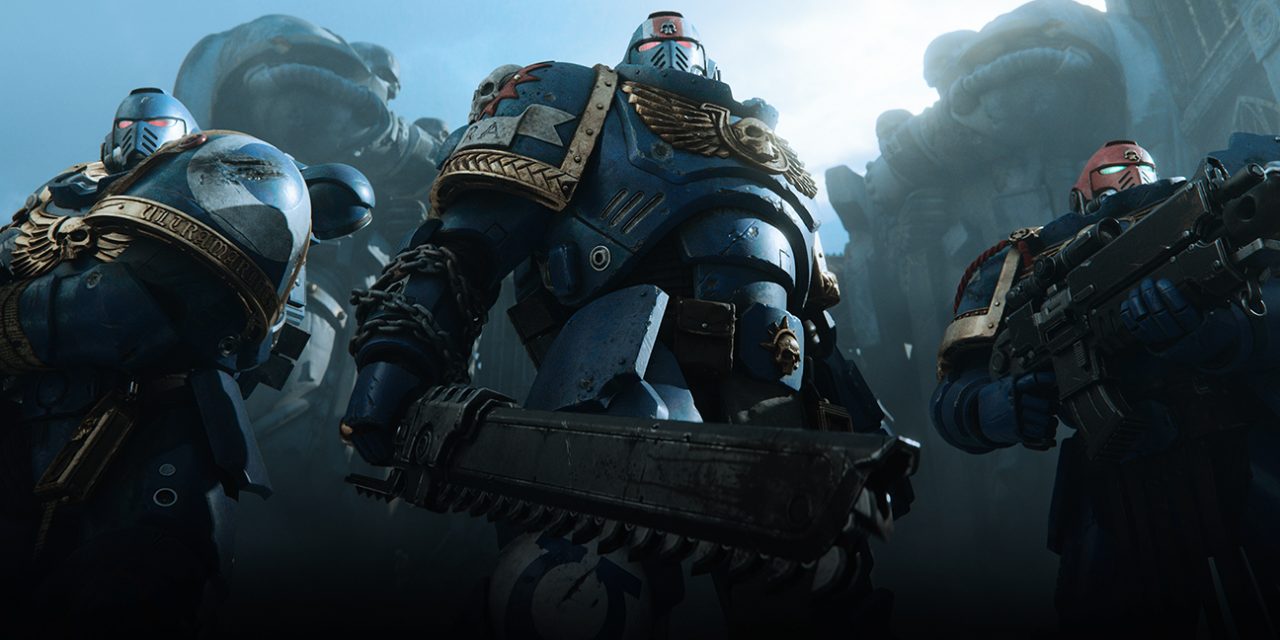 Warhammer may have once been the biggest thing a lot of people had never heard of, but the past few years has seen it enter mainstream consciousness.
Parent company Games Workshop was founded in the UK nearly 50 years ago and has been well known to millions of passionate fans since.
The past few years have seen the company go through a period of exceptional growth, profits saw a 70% jump in their last full financial year and it has been one of the most watched and talked about shares on the London Stock Exchange for many years. But it's not just financial analysts that have been paying attention and thanks to celebrity fans such as Ed Sheeran and a particularly vocal Henry Cavil, Warhammer has been making headlines a lot of late.
With over 520 stores world wide Warhammer has been a staple of high streets and malls for decades but it was best known with hobbyists who collect, paint and play with 'the best fantasy miniatures in the world' or read one of the numerous novels published by inhouse division Black Library. Warhammer magazine White Dwarf has also been bucking the downward trend of magazine sales, showing strong circulation gains and even trials in Walmart and Target in the US. The IP is truly global with stores and fans all around the world, particularly in Europe and North America, but is also seeing a growing number of new fans across Asia and beyond. Although some of this success can be seen as part of the general trend of scifi and fantasy becoming more mainstream over recent years – over 70% of adults in the UK and US now identify as fans of the genres – Warhammer's growth must be down to something more.
With its various settings – from the high fantasy of The Age of Sigmar to the dark dystopia and grim dark of Warhammer 40,000 – the IP offers many different worlds for fans of scifi and fantasy to immerse themselves in. And there's plenty to get immersed in – with settings as big if not bigger than genre rivals such as Middle Earth, Star War and Marvel. One of the things fans cite for their love of the IP is that it scratches so many itches. If you want some great fantastical stories, it's got those, if you want some cool models, it's got those, if you want to have a tactical game, you can do. It's also a great creative outlet, as fans can write stories for their armies and paint them in pretty much any way they like. And even more ways to engage with the IP are on the way – with two major new licensed products launching this year. The first Warhammer Panini sticker album 'Warhammer 40,000: Warriors of the Emperor Sticker Collection' launched in the UK in April bringing the IP into supermarkets and convenience stores country-wide with international launches already planned. And later in the year will see a major collaboration with Wizards of the Coast as Warhammer 40,000 becomes the first major IP, not part of the Hasbro family, to partner with Magic the Gathering with a worldwide launch of co-branded cards.
One area that has seen strong growth over the past few years is video games, all of which are licensed. There are Warhammer video games across multiple gaming genres including tactical, RPG, first person shooters, arcade. The recent launch of Total War: Warhammer 3 in February was a massive number one bestseller and is the final game in the trilogy that has sold millions of copies worldwide. Chaos Gate – Daemonhunter which releases in May has a character voiced by Andy Serkis.
The video games strategy is to make several big games each year and have one or two that can launch wider consumer products programmes as well. Darktide, launching this year from developers Fatshark, the company behind the incredibly successful Warhammer Vermintide games, looks set to be the first of these. Although licensed partners haven't yet been announced the roster is likely to include some of the biggest names that already work with Warhammer – including McFarlane Toys, Funko, Bioworld and Marvel.
And on the horizon is an even bigger video game – Space Marine 2. The game was announced out of the blue with a jaw dropping CGI trailer at the Game Awards last December and viewed live by 85 million viewers from around the world. The game is the much anticipated sequel to 2011's Space Marine, often lauded as the best Warhammer video game ever. Coming from Focus Entertainment and Saber Interactive, and off the back of that CGI trailer, expectations are high and fans were delighted to hear that the main role of Captain Titus would be voiced by Clive Standen, best known for TV shows Vikings and Taken.
For the uninitiated, Space Marines are probably the best known part of the Warhammer IP – 10 foot tall super humans kitted out with serious weaponry. Space Marines are the most popular Warhammer miniatures so the game will have built in audiences from both Warhammer and video games fans. The team at Warhammer are building their biggest licensed program to date around this franchise and it offers a serious opportunity to take the IP to its broadest audience yet. And speaking of taking Warhammer to a broad audience, celebrity fans such as Henry Cavill, Ed Sheeran and Rahul Kohli are helping break down the stigma around what has traditionally been seen as a very niche interest and open it up to anyone that finds scifi and fantasy cool.
2023 looks set to be a big year for Warhammer and that's before we talk about the fact that it's the 40th anniversary of the IP. Not much has been shared of the plans to celebrate this milestone as yet but the first 6 months of 2023 are rumoured to see a celebration of all things Warhammer as the IP partners with other iconic British brands across a number of categories to create products, experiences and moments that will not only surprise and delight existing fans but also bring Warhammer to the attention to a broad audience.
And if all of that wasn't enough it looks like Warhammer will be branching into entertainment content as well in the not too distant future.
Given the IP has been around for decades, there is already a huge amount of Warhammer content, with thousands of novels, including New York Times bestsellers, to choose from. Meaning there are limitless opportunities for translating them into live-action and animated content. Some of this has already begun with content for the Warhammer+ subscription service. This content is most likely to appeal to the hardcore fan base who subscribe to also gain access to Weekly in-house Warhammer hobby shows, a digital vault of classic Warhammer publications and White Dwarf issues ad full access to all Warhammer Apps.
Outside of this, and intended for a broader audience, Warhammer has an limitless supply of stories to be told that have the potential at crossing multiple genres, such as suspense and thriller, not just sci-fi and fantasy. There are already a number of projects in development and a major LA based agency was recently signed so hopefully the wait to see Warhammer content appear on global streaming services isn't too far off.
So 2023 looks set to be a huge year for Warhammer and it's unlikely many people will finish up the year not knowing all about this scifi fantasy juggernaut.