Flossy and Jim partner with Kennedy Publishing for 100% Wow!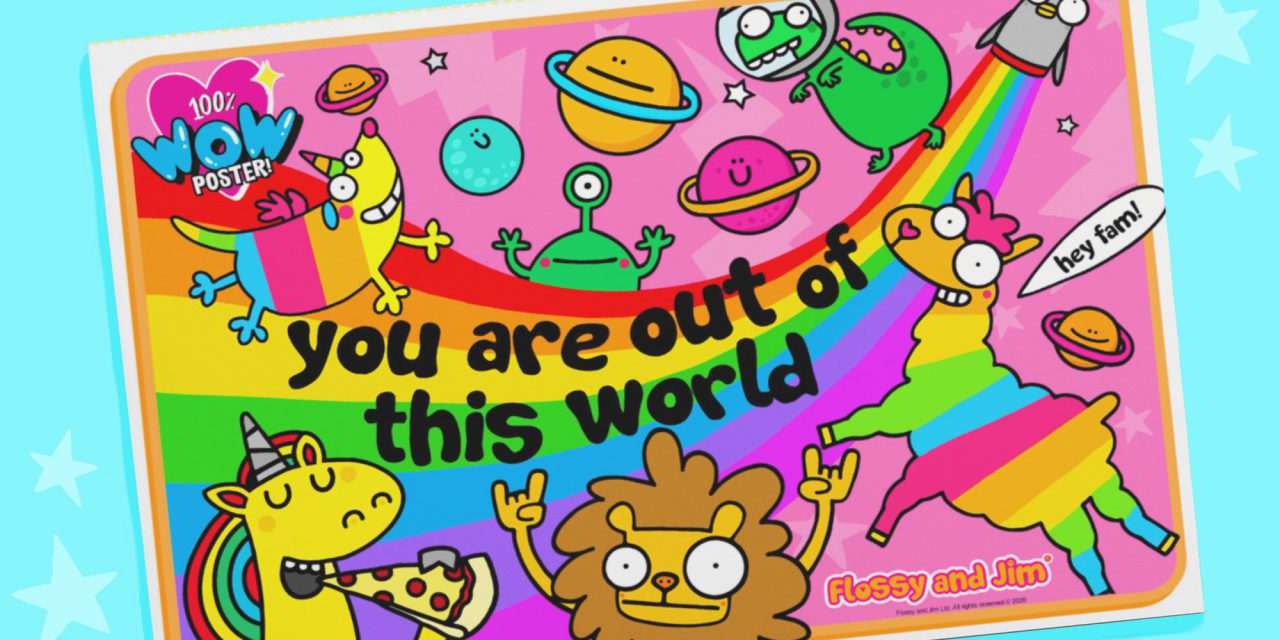 Flossy and Jim are partnering with Kennedy Publishing for 100% Wow.

The 100% Wow magazine for girls aged from 9 to 12 years is packed full of girl power, puzzles and pop culture to spark children's imagination and inspire their creativity. 

Brimming with inspiring celebs, hot trends and high-value competitions, plus popular gaming and movie content it is designed specifically to bridge the gap between childhood interests and teen culture.

This fabulous Flossy and Jim 'you are out of this world' poster will feature in issue 6 which goes on sale from 27th August to 1st October in Tesco, Sainsbury's, Morrisons and Asda.