Laughing Cow Teams with MARKM in Korea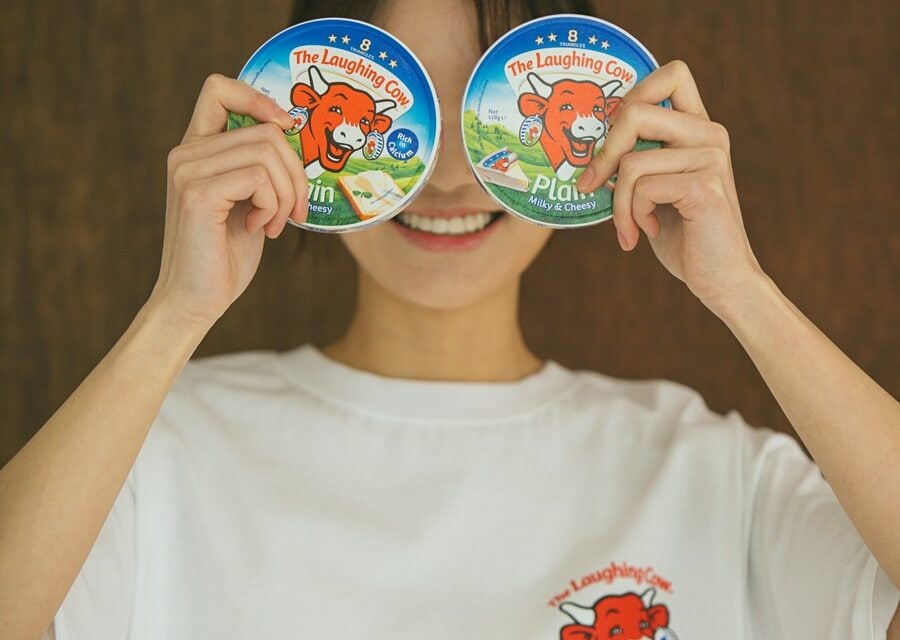 The Korean street casual brand MARKM teams up with the French premium cheese brand The Laughing Cow and launches a full range of laughing licensed apparel and accessories.
This deal is brokered by Infiniss, the non-food licensing agent in Korea for The laughing cow, Kiri and Belcube.
The range consists of short-sleeved T-shirts, caps, bucket hat, umbrella, eco-bag, and socks.
2021 is an important year for The laughing cow brand as it is its 100th anniversary and on top of that the Year of the Ox.
The launch will take place on 2021, April 1rst at Kakao Talk platform exclusively which is popular among MZ generation and at 3 brick'n'mortar MARKM locations.
"We hope that this collaboration product will help consumers get the healing power of laughter for a while," said Professor Noh Soo-seop, the project director of this collaboration.