KISS Signs New Licensing Partners, Retail Programs to Coincide with World Tour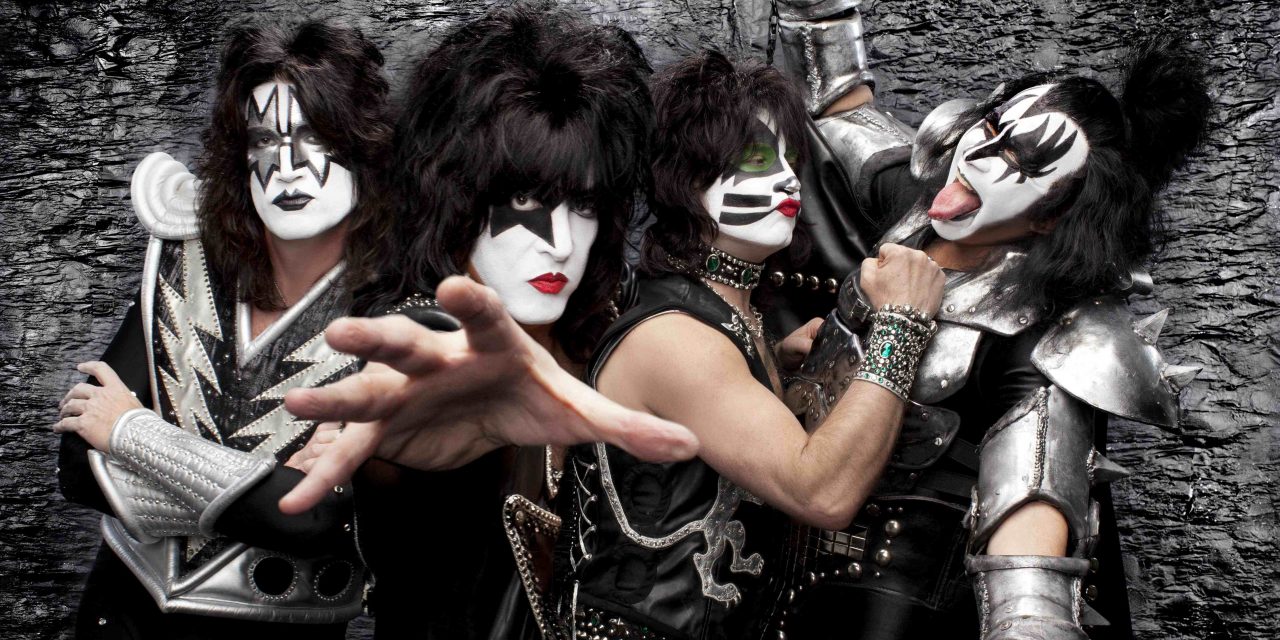 KISS, America's Platinum Record Award-Winning Group, and the band's exclusive global licensing agent, Epic Rights, have signed new licensing agreements in the last year across multiple product categories for key territories worldwide with many new and unique products for retail.
The new KISS product launches will coincide with the return of the End of the Road World Tour, which launched in 2019 and generated record sales. The tour will continue to wow audiences in 2021 with rescheduled shows and new additional concert dates. Known for their trademark, larger than life, blistering performances, KISS has proven for decades why they are hands-down the most iconic live show in rock & roll.
KISS continues to be among the most merchandised bands in history and a pioneering force in the music merchandise and licensing industry, with KISS-branded merchandise available in major retailers around the globe, including Nordstrom, Macy's, Urban Outfitters, Hot Topic, Torrid, Tilly's, Pacsun, Cotton On, Revolve, Nasty Gal, Princess Polly, Target, Walmart and Kohl's, among many more.
New KISS deals in North America include Dead Sled Coffee, for pre-packaged coffee in the U.S.; a fashion and accessories collaboration with Robert Graham to launch in the U.S.; high-end apparel with Lauren Moshi in the U.S.; a line of seasonal apparel with Ugly Christmas Sweater for Holiday 2021 in the U.S.; and more (complete list below).
In the international marketplace, new strategic partnerships include Brands for Fans for gin (launching July 2021) and dark rum (launching August 2021) in UK, Europe, Japan, and Australia; Metal Departments for real money gambling worldwide; Fexpro for apparel and accessories in Mexico, Central America, and South America; Konnekt for apparel & accessories in Japan; and EastPak for bags, backpacks and accessories in U.S. Europe, Middle East, Asia and Canada; among many others (complete list below).
"Our licensing partners from around the world continue to do an outstanding job collaborating creatively with us to further build our retail program," said KISS. "And we are eternally grateful to our legion of fans that continue to engage and support us, and we cannot wait to get back on the road this year with an explosive tour to remember! We're pumped and can't wait to celebrate the wildest and hottest show ever!"
Lisa Streff, EVP Global Licensing at Epic Rights, stated: "KISS' licensing program is hotter than ever. The band's merch continues to grow bigger and better year after year into new and unique categories with expansion into new markets around the world, as well as the return of their highly successful global tour in this summer. The strong interest from our licensing partners worldwide, as well as the remarkable sell-in and sell through success at retail, is a testament to the never-ending strength of this evergreen giant."