Casio Baby-G and Chupa Chups in Maya Hansen Capsule Collection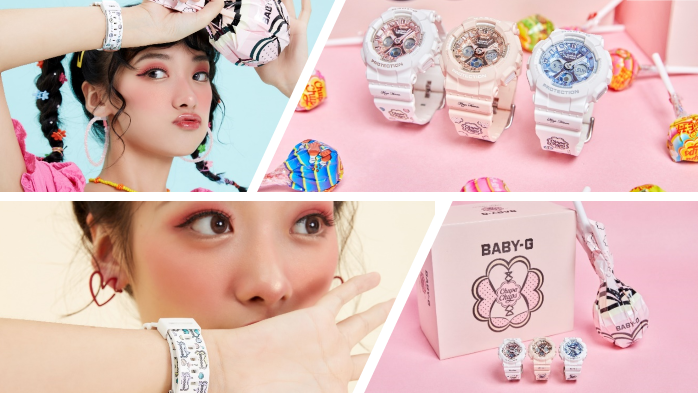 Perfetti Van Melle group and the international well-known company CASIO have teamed up to develop the sweeter and most fashionable capsule collection of the summer: CASIO BABY-G and Chupa Chups, a range of wrist watches designed by the Spanish fashion artist Maya Hansen for the Chinese market.
Maya Hansen has created three different pieces of the classic BA-130 Baby-G model, combining soft colors (pink, white and light blue) with her own characteristic design elements, dots and ribbons, and the most popular icons of Chupa Chups, the logo and the lollipop shape.
This classy collection is presented in a delicate gift box with a limited-edition scented lollipop capsule with the aroma of three popular Chupa Chups flavours: strawberry and cream, refreshing cola and soda. It will add sweetness and fun to your summer outfit.