Dino Ranch Rides onto Disney+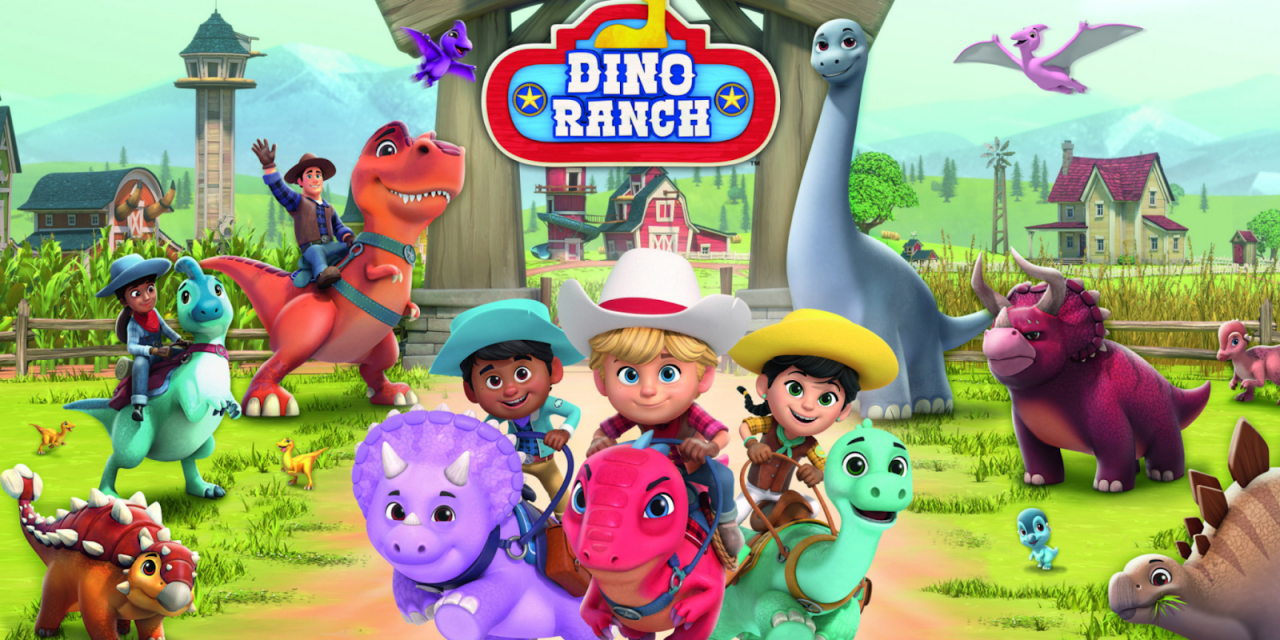 On June 18, Dino Ranch rides onto Disney+ U.S.
The premium streaming service will feature the new, action-packed "pre-westoric" preschool series trailing a family of fast-riding ranchers and their pack of dynamic dinosaurs.

The year's "breakout hit among the preschool set" (Yahoo! Entertainment), "Dino Ranch" introduces young audiences to the ultimate playground – a working farm and dinosaur sanctuary under the big, blue country sky – and the tight-knit Cassidy family: Ma (Jane), Pa (Bo) and their three adopted kids, Jon, Min, and Miguel. An imaginative world full of adventure, fun, and problem-solving, "Dino Ranch" celebrates teamwork and friendship as the Cassidy family rounds up, rides, and cares for a lively herd of racing, roaring dinosaurs!
Produced by Industrial Brothers and Boat Rocker Studios, "Dino Ranch" premiered in the U.S. on Disney Junior in January 2021 and is the #1 U.S. cable series amongst kids, 2-5. The series is also available on DisneyNOW.