Interview: The Van Gogh Museum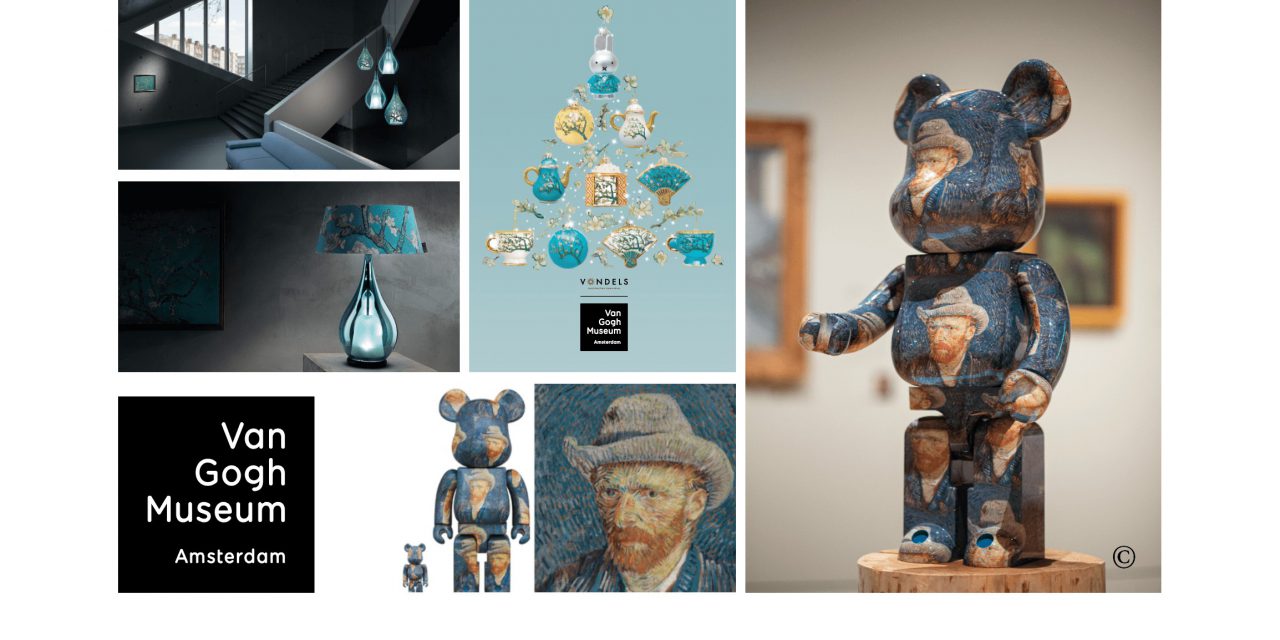 Total Licensing caught up with the Van Gogh Museum, with their agent Licensing Link Europe, to see how the museum has worked around the challenges of the last few months and exciting future developments…
Initially in spring, how did the global challenges affect the museum?
Like other cultural institutions in The Netherlands, the Van Gogh Museum had to close its doors by mid-March due to the pandemic. After being closed for several months in Spring, the museum reopened in the beginning of June accommodating fewer people to guarantee a save visit. Since that moment, we have been able to welcome a fraction of our usual visitor numbers. We are focusing more on potential local visitors especially as international travel is restrictive at the moment.
And since then, with rules on public places opening seemingly constantly changing, how has this impacted the museum?
Pre-pandemic the Van Gogh Museum already worked with a ticketing system regulating the number of visitors in the museum during the day. We could easily adapt the museum to a smaller crowd, ensuring the social distancing measurements to guarantee a save visit for everyone attending the museum. Meanwhile we are constantly searching for ways to connect with our fans around the world, not able to travel to Amsterdam.
What steps have you taken to ensure visibility and brand awareness during the last few months?
The Van Gogh Museum has the most engaged online fanbase in the international museum world. We are interacting with our Facebook and Instagram followers on a daily basis, making the art and life of Van Gogh accessible around the world, also in these difficult times.

Our brand collaborations are also an important way to stay relevant and introduce new audiences to the Van Gogh Museum. In the beginning of Spring we took some time to talk with our licensees and retail partners. Of course, the impact of the pandemic is being felt by many of them as well. We want to support our partners and secure partnerships to benefit all parties. We are very happy to have launched several new collaborations in the last couple of months.
Have you been active online, eg, virtual tours or social media presence, and how do you find people are engaging with the museum?
As said, engaging with our audience online has always been very important to us. Art and culture offer comfort and inspiration, also in these challenging times.

During lock down we have uploaded virtual tours on YouTube, and started the series "Van Gogh's Questions" answering frequently asked questions about van Gogh, for example: Why did Vincent van Gogh cut off his ear? Another series we have launched last spring is "Let's paint like Van Gogh" in which we share Van Gogh's unique painting techniques to try at home. The reactions on these initiatives were very positive. Followers engage with us and find support and comfort in Vincent van Gogh's works, life and quotes. All of our online activities to enjoy the Van Gogh Museum from home are bundled on our website.
In terms of brand licensing, what deals have you signed over the last few months?
We have been very busy! We are looking forward to the new release of the Van Gogh Museum x BE@RBRICK collaboration in January 2021. If you sign up for the Van Gogh Museum's newsletter you will receive a message of the new drop starring Self-portrait with Grey Felt Hat, one of Vincent van Gogh's boldest colour experiments made during his time in Paris. For the beginning of 2021, we have signed some other deals we cannot disclose just yet. An example of a current collaboration: with the Dutch brand Vondels we have developed a series of unique glass Christmas ornaments with the world famous painting Almond Blossom by van Gogh as inspiration. Cangini & Tucci, an Italian brand specialized in blown glass lighting, designed The Zoe Van Gogh Series of lamps with us. All the lamps are designed and made in Italy by expert artisan hands and master glass blowers.
What positives can you take from the pandemic – and what do you think museums and institutions as a whole can do to protect themselves from similar future events?
It is our mission to draw on the life and work of Vincent van Gogh and his times to inspire diverse audiences, both in the museum and beyond. Of course, we hope to welcome back our international visitors in Amsterdam very soon. The restrictions also sparked our creativity to find new ways to connect with our fans all over the world. Teaming up with licensees and retail partners has been of great significance for us, in the last couple of years but also during this pandemic. Partners enable us to tell Vincent van Gogh's story to new audiences and all profits contribute to maintaining the Van Gogh Museum's activities, which has never been more important since our number of visitors is limited for quite some time now.
Next spring (February 2021 to May 2021), the Van Gogh Museum will present the exhibition Here to stay. Exploring 10 Years of Acquisitions with artworks acquired by the museum over the last 10 years to make the collection and its story more complete.

Images ® Van Gogh Museum, © VGME B.V