SUSTAINABILITY COMES TO THE FORE IN EUROPEAN FOOTWEAR RETAILING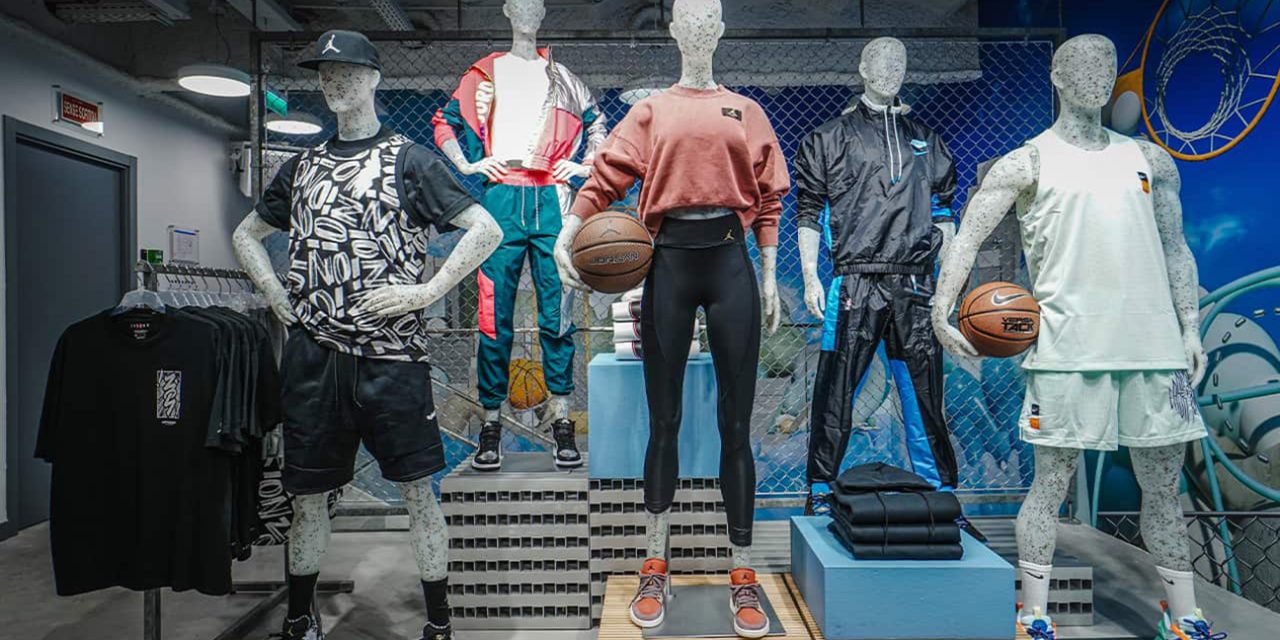 The fashion sector is seeing a heightened awareness about its impact on climate, which has been accelerated by the pandemic. As mentioned in Mintel Trend Rethink Plastic, brands and consumers are reviewing their own behaviours to prevent plastic pollution. Our throwaway culture is also becoming a contentious issue and as highlighted in Mintel Trend Hungry Planet, consumers are looking for ways to conserve the planet's resources. 
Over the past year we have seen a number of initiatives bringing footwear brands more in alignment with the concept of the circular economy. In light of this, we explore what steps European footwear retailers are taking to reduce their carbon footprint.
Race to become eco-friendly
Foot Locker Europe's recent move to open a new sustainability driven store in Barcelona, Spain with recycled materials such as mannequins created from reused sneakers, is a clear confirmation that sustainability is gaining further traction in footwear, as highlighted in our latest Footwear Retailing Europe Report.
In September 2020, French outdoor brand Salomon designed a pair of running shoes that are completely recyclable. The thread used to sew the shoes is the same material as the rest of the upper. The shoe's upper, itself is made from recycled polyester, can be recycled again into new thread for fabric, and the foam sole can be ground up and used in the brand's ski boots.
Savana, a sustainable Portuguese footwear company, launched a new brand, Contagious, made entirely of 100% recyclable materials. The outside of the shoe is made of cork, recycled mesh and the entire lining is made of 100% organic cotton. Zouri, another Portuguese-based footwear brand – which is known for using plastic waste collected from the ocean in its productive process – is now using apple waste in its products. The brand has launched a new range of children's footwear using apple peel as a material to make shoes.
In October 2020, fashion designer Rick Owens teamed up with French sustainable footwear label Veja to create a range of eco-friendly shoes for the Autumn/Winter season. The collaboration is made up of two seasonally-appropriate knitted items, combining Owens' signature aesthetic with Veja's eco-conscious messaging. Both models are fully sustainable and feature Veja's first-ever natural cork sole.
In March 2021, footwear brand Melissa teamed up with Paris-based "hardcore vegan" brand Rombaut to launch a fully vegan collection of jelly shoes. The Melissa x Rombaut collection features two styles that have been reinvented in vegan jelly form. Each pair is made out of 50% recycled PVC sourced from factory waste and 30% bio-based renewable carbon content.
Retailers need to look at rental & second-hand
Both buying and selling second-hand, and renting, tie in with Mintel Trend Why Buy. These two channels of consumption are examples of how the circular economy is now penetrating many aspects of life. In addition, retailers could highlight the money saving aspect of these models as the added value of a sustainable retail experience to consumers.
As part of any strategy to broaden and diversify the range of services they offer, specialist retailers should be looking at other ways in which their customers can acquire, use and dispose of footwear. Mintel Trend Ownership Evolution highlights how, in the UK, Gen Z is putting their own twist on what ownership looks like with sustainability leading the way. Rather than removing the concept of ownership altogether, Mintel data on fashion and sustainability reveals that nearly a quarter of UK Gen Z consumers have rented fashion items, while twice as many consumers have bought second-hand fashion items. Meanwhile, peer-to-peer marketplaces, like Vinted, continue to reimagine what buying second-hand can look like, and brands have the opportunity to pre-empt the creation of peer-to-peer marketplaces that threaten their business by creating their own.
What we think
Strong environmental credentials could well become a clear product differentiator across Europe. It should be noted that it could be quite a challenge to communicate the benefits and the overall sustainability initiative to consumers. In order to overcome this, retailers could offer various incentives to tap into the opportunity and with the issue of waste high on the agenda, they should be looking at how they encourage their customers to recycle unwanted footwear. One way they could do this is via a reward scheme (perhaps linked to a wider loyalty scheme). We've seen retailers like TK Maxx in the UK trialling a scheme which rewards customers by exchanging unwanted items for vouchers that can be spent in store, while the US start-up For Days gives shop credits in return for clothes they no longer wear, which are then resold or recycled.
Furthermore, specialist footwear retailers could look at creating areas in-store and online dedicated to sustainable footwear, so that customers can choose products based on their environmental preferences. For example, we've seen online giant Amazon launch an 'eco-friendly' shopping platform offering more than 40,000 sustainable products, initially in the US, but this has now been rolled out to Italy, France, Spain, Germany and the UK.
As I also investigated in my "Retail and E-commerce: The Impact of COVID-19" in Total Licensing previously, sustainability will still resonate post pandemic. In the future we are likely to see much more of a "buy less, buy better" approach, with a divided wardrobe, with rented items sitting alongside second-hand or vintage items. By engaging with these modes of consumption, traditional retailers could leverage their bricks & mortar stores to add a new layer of convenience while also drawing in a younger customer. Such services respond to two types of customer – those that are concerned about the environment and want to reduce their impact, and those for whom value and saving money are more important drivers.
Utku Tansel LLB, MBA
Utku has 17 years of success in driving global thought leadership, project and content management, delivering strategic business intelligence and actionable insight to major international companies, retailers and financial institutions. Throughout his career, he has led many global research programs across a wide range of diverse and dynamic industries including Toys & Games, Licensed Consumer Products, Consumer Electronics, Apparel & Footwear, Homewares & Home Furnishings, and Personal Accessories & Eyewear. With a solid market research background, Utku regularly writes for leading industry publications including Total Licensing focusing on the most recent trends and developments. A sought-after speaker, he also presented at world-renowned industry events including Licensing International Mind Mix Executive Conference, Hong Kong Toys & Games Fair, PlayCon, World Congress of Play, and Walmart Global Toy Summit highlighting key findings from the latest global research studies.