Rising Asia Keeps the Region Prolific with Diverse Content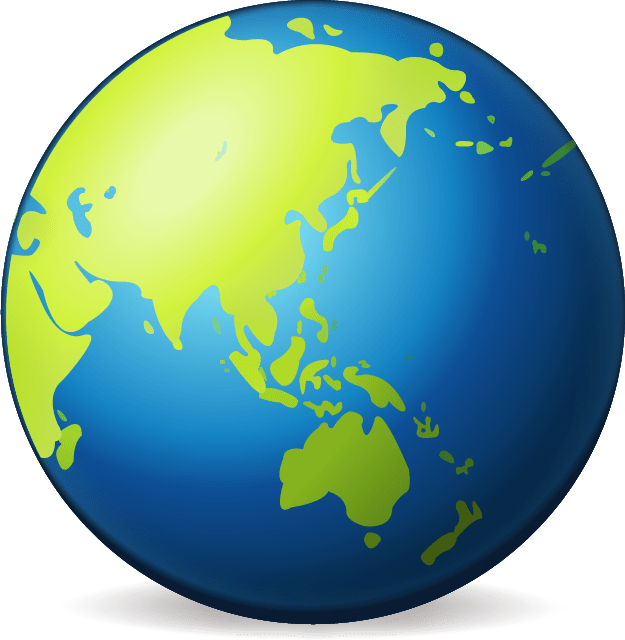 Despite a difficult 2020, with necessary live events globally having been stifled by the pandemic, the Asia TV Forum & Market 2020 (ATF) made a significant mark in the industry, providing an uncomplicated digital platform aimed to exclusively stimulate connections and networking, in addition to noteworthy learnings, as it closed the year on an encouraging note.
Buyers' Hunt
Off the bat, the latest industry outlook (as of December 4, 2020) from buyers at ATF 2020 showed that the top 3 most sought-after genres are Feature Film (34.94%), Animation (32.53%) and Series (Drama) at 31.46%.
Zooming in on Japanese specific content, it has been noted that buyers from Malaysia, for example, are keen on variety shows (Juita Viden Group, Malaysia 2020). As well, Japanese dramas and variety shows attract most Filipinos, but it will always be drama that really sells in the country (Vuclip, Philippines 2020). In addition, Filipino platforms continue to be interested in co-productions with Japan (Solar Entertainment Corporation, Philippines 2020).
* Source: ATF 2020
What's Trending
The new wave of OTT players (AVOD) was majorly represented at ATF 2020's conference component by Tubi, one of the latest OTT successes, and part of the recent trend of majors buying over OTT players to beef up traditional offerings.
Tubi's own movements and strategies reflect significant routes the industry is currently taking. The up-to-the-minute tactical buzzword that comes with AVOD is to "super-serve". In Tubi's case, Anime is a highlighted topic. Here, business is booming, with viewers demanding more. The platform's CCO, Adam Lewison noted during his keynote session at ATF that they are looking to achieve deeper levels of engagement.
To date, Anime on Tubi is being dubbed in Spanish; for the first time, Tubi has dubbed An Pan Man in English and Spanish. It should be noted as well that Asian content dubbed in English is highly accepted in the US.
From here, the AVOD player is looking for more of the same – great character, great storytelling, while looking to expand into new market, and winning over a new generation of viewers.
The Rise of Asian Documentaries
The scripted marketplace has created a period that has become described as "Peak Drama". More recently, another notable genre has been enjoying its own upsurge. From the role as "filler", as docs were considered to be something of an uncompetitive and minority skewed part of the content market, a cottage industry outshone by its more glamorous scripted partners, this genre now appears to be driven by an increased interest from the younger audience – a community thirsting for knowledge of worlds outside their own.
This demographic shift parallels the changes taking place in terms of content delivery.
In this respect it is not surprising to note that a key factor in this rise in interest has been the appetite shown by the global OTTs, whose algorithms have identified a growing audience interest in approaches that offer unique insights into factual worlds.
Platforms such as Netflix and Amazon now routinely feature an array of documentary content and it is clearly playing a key role in driving their subscription renewals. Within the APAC region the rise of services such as iWonder and Curiosity Stream have also fed the supply of documentary material – including both acquired and original material. The BBC continues to be a world recognised brand in the documentary space and the face of David Attenborough has become not only familiar to global audiences but has also exerted significant impact on such fundamentally important subjects as the environment and the future of the planet.
Premium services, such as HBO, have long recognised the importance of the genre in terms of securing discerning audiences who want more from their TV experience.
From True Crime to Natural History, Health, Food, Exploration, Tech, Politics and Culture, its diversity is also a key strength to the genre – being able to deliver narratives that resonate globally, cutting through cultural differences and re-establishing the importance of truth.
* Source: TAPE Consultancy, exclusively for ATF 2020
Drama
While there had not been an increase in the number of medical dramas released this past season, medical dramas have done very well in 2020, including Japan in particular, with the greatest number of medical dramas launched, including a top-performing drama, "Unsung Cinderella", which revolved around a pharmacist.
In addition, what was notable about 2020's launches were the inclusion of non-traditional forms of family, and how the family has become intertwined in times of conflict and differences. Asian dramas are now playing on a strongly rooted sense of community and family in creative ways.
In Asia, there are growth opportunities in format adaptation, currently only representing 2% of total launches. The adaptation of Netflix's "Dr Foster" was very well-received in South Korea, while JTBC signed the rights to adapt BBC's "Undercover".
While most scripted series number over 24 episodes, there has been an increasing trend towards 12—24 episodes. This trend has been pushed by OTT platforms, particularly in China and South Korea. Short series of under 12 episodes are popular in certain countries such as Japan, though still rare in other Asian territories. While the vast majority of episodes range from 30—60 minutes (85%), short format (under 30 minutes) are also on the rise (6%).
* Source: Glance – Mediametrie for ATF 2020
Kids
TotallyAwesome, a kids-centric digital media company, interviewed 4,482 kids aged 4—16 years, together with their parents, and shared interesting insights exclusively at ATF 2020. The respondents were recruited from 14 APAC markets, and split evenly by gender and age. Among their findings, TotallyAwesome noted the rising role of influencers. Influencers greatly impact kids' choices, and yet data suggests that "we have not reached peak influencer yet".
Brands must learn from influencers to maximize the influence of platforms and individuals. YouTube remains the most relevant platform for kids, though DRC models look set to disrupt this trend. Kids like variety and interactivity. As many kids play mobile games and watch content online, having a brand presence in both activities is necessary to reach this audience.
ATF INSIGHTS: Buyer Specifics in Brief
Cambodia: Foreign content is still widely accepted, dubbed in the local Khmer language, includes the usual romance, horror, action, and suspense. The most popular genres on Cambodian TV to date includes local comedy, and formats, especially The Voice Cambodia and Cambodia Got Talent, as well as MasterChef and X Factor Cambodia. On the drama side, the trending programmes swing towards what Thai, Chinese, Indian, and Korean have to offer. Top genres Cambodian buyers are looking for puts Drama, Formats and Horror/Action on top.
Indonesia: The new Indonesian equation confirms that Good Content doesn't always equal to the Right Content. The right content is not one that has proven success everywhere else in the world, but one that the platforms' biggest stakeholders, i.e., the Indonesian grassroots, want. Across the board, from dramas to animation to movies, local will always win hands down (99%), leaving foreign finished content – apart from the usual suspects of Korean and Indian offerings – a highly challenging slew of products to sell. For foreign production houses, there is a higher success rate to sell their formats more than anything else, allowing a re-make on local terms. Alternatively, their best bet would be to produce local content and this, more often than not, means working with local production houses.
Malaysia: There is a general willingness to consider animation from across the globe, and especially Korean, Russian, American, English, as well as Malaysia's very own animation products that meet standards and do well in the Malaysian market. As well, what does particularly well are action animation, including superheroes with gadgets. In addition, it would be beneficial to remember that Malaysia is still very much a Muslim arena. Content that tend to do well are those that are perceived "safe, with family values". Further, it was insightful to discover that the governing of content depends on which platform one approaches, with the FTA channels being subjected to stricter censorship, while Pay TV has less so, with diminishing gravity when one reaches the likes of Netflix and Viu. Other helpful strategies to sell successfully should take into account local price tolerance, local partnership processes and local distributor concerns.
Philippines: There are vast opportunities to explore more formats that seem to attract Filipinos in general. Yet, drama remains the most in-demand genres among Filipino buyers.
Thailand: In general, a few resonating points accentuate a good start for sellers into Thailand – where doing your homework to understand the landscape is essential; where local knowledge is super important, and collaborating on monetization models to see what works and what doesn't is something real buyers would respond to; where dubbing can sometimes mean greater success, especially when enjoyment is more important than accuracy; and where complicated rights management can hinder rather than facilitate a potential alliance. Finished content is still huge in Thailand, albeit with essential tweaks aforementioned. Drama and kids' content are in high demand, although categories within the genres can make or break a deal.
Vietnam: Vietnam took the lead in formats acquisition in 2019, with an estimated 70 acquisitions, including adaptations, aired last year, as well as those commissioned for 2020 (Omdia, 2020). Gameshows dominate the unscripted scene, followed by music related unscripted formats and then reality formats. A crucial aspect addressed across the board is pricing; this is a big factor to consider with budget constraints being an upfront concern. This will be a deal breaker more so than not, as international partners have little understanding in the matter of local taxation over cost, in addition to the continued comparison of Vietnam with Thailand.
ATF 2020 Continues to End February 2021
ATF Online+ 2020 saw 1,215 companies and 15 official pavilions participating, with 4,156 programmes presented on the platform. The first official four-days also saw more than 15,500 meetings arranged, underpinning ATF's importance as a platform to facilitate business dealings. The meetings will continue until 28 February 2021.
ATF also continues to be a key year-end market where deals are sealed, with a host of partnerships and deals announced during the ATF week. The Japan Pavilion, one of the participating official pavilions and a featured sponsor, had a strong presence at ATF Online+ this year, with 30 Japanese companies featured. The Pavilion also presented 2 Coffee Hour Content Showcase conference sessions, showcasing Fresh Content from Japan for both Scripted and Unscripted programmes. The Pavilion received more than 450 unique attendees during the first official four-days, whilst the sessions saw over 280 viewers tuning in live – underscoring the industry's interest in Japan's entertainment content.
Yeow Hui Leng, Group Project Director of ATF said, "ATF has always been the foremost platform for global industry players seeking for current insights and the right leads to do business in Asia. The industry responded encouragingly when we invited them to join our discussions on 'Prelude to 2021', the theme for ATF Online+ 2020. It reflects the industry's sentiment and eagerness towards a positive 2021, and also the trust they placed in ATF. We look forward to continuing partnering closely with the industry, as we navigate 2021 together.
Under the umbrella of Singapore Media Festival, the next edition of ATF and ScreenSingapore is slated to return 1 to 3 December 2021.