Brand Experiences and Fashion Collaborations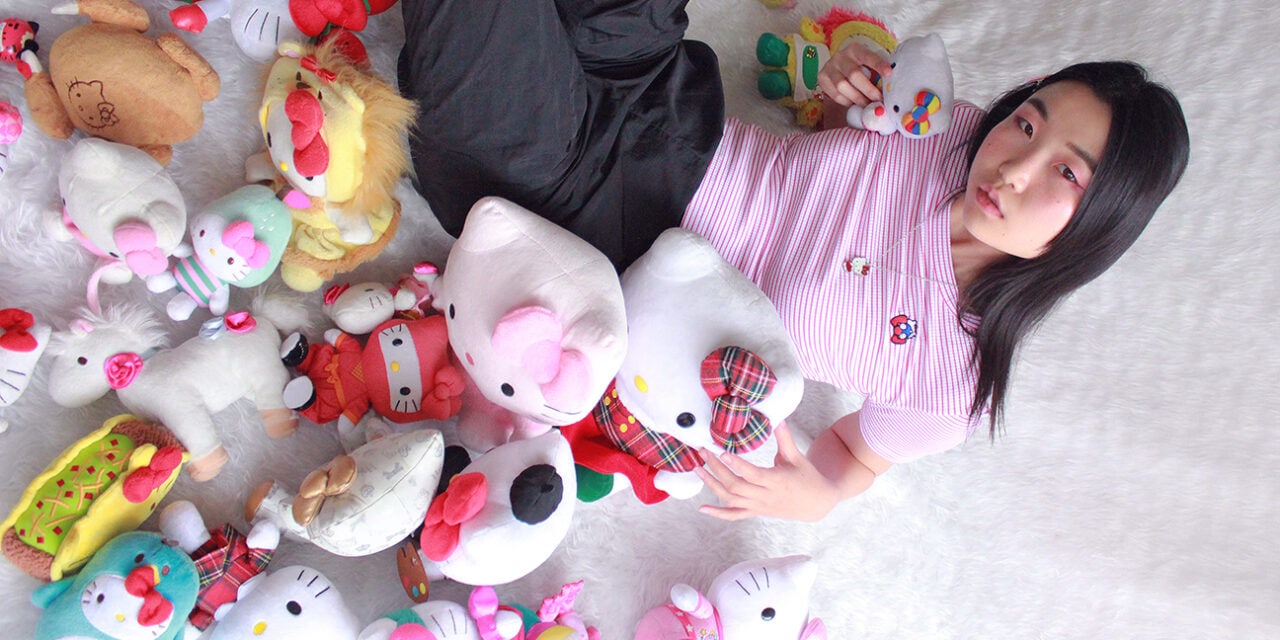 The licensing Industry has been changing in recent years and nowadays, great product development is not enough, it takes more to succeed. A brand strategy needs to leverage the advantages of digital and social media platforms and use them creatively in order to connect to fans and consumers and keep building a story of value around the brand.
Everyday there is more competition and it's important to think creatively to stand out. That's why more than ever it is important for brands to strengthen the link with their fans beyond TV, films and even consumer products, through Brand Experiences, which everyday show us the importance of including them in any brand and marketing strategy.
Tycoon in Mexico has been working hard to adapt to the changes and incorporate the new trends, looking to bring these opportunities and strategic alliances to the brands they represent, in order to make them stand out in innovative ways in their markets. They share here a couple of meaningful examples brought together by their group.
However, more than ever, they are still trying to figure out how recent healthcare events will impact the business. So far, the pandemic has taught people that they should be ready to reset and re-orient to new external circumstances. There is an important challenge ahead in creating meaningful experiences in the new and uncertain scenarios with limited social interaction.
HELLO KITTY FLOWER & GARDEN FESTIVAL MEXICO CITY
2019 was a special year for Hello Kitty as the beloved character celebrated its 45th Anniversary and as a part of the celebration, Hello Kitty filled with tenderness the Flower & Garden Festival at Polanco, one of Mexico City's trendier and most important neighborhoods, from April 4 to 7.
Every year the streets, shops and stores of the area are covered with flowers for 4 days and last year Hello Kitty became the star of Lincoln Park where a three-dimensional wall made of carnations, polar roses and wallflowers were placed in the children's playground area for everyone to visit. Alongside a creative Communication and PR Campaign, Tycoon and Sanrio also organized a special social media contest in which the best photo would receive a special gift. Visitors could have their picture taken in front of the wall, people waited for over an hour to have amazing and creative picture taken.
Over 400 photos were published and Hello Kitty had over 7 million hits on social networks and over 6 million hits in print and online media publications!
Not only brand experiences and digital strategies but also fashion collaborations are on the rise as well.
Entertainment characters, celebrities, corporate brands and fashion designers join forces to develop capsule collections targeted at adults, children, and families too.
HELLO KITTY X ALEJANDRA QUESADA
Hello Kitty's 45th anniversary celebrations brought more big surprises. Mexican designer, Alejandra Quesada, is a true Hello Kitty lover and has made a name in fashion thanks to her designs with very cute details, which had led her to sell her collections in places as far away as Japan.
The Hello Kitty x Alejandra Quesada capsule collection, gave a twist to her very sporty collection, with more than sixteen designs, which included tennis shoes, T-shirts and sweatshirts to deliver a very casual style inspired by the street style but also a pair of super kawaii heels, beach sandals and transparent blouses targeted at teenagers and young adults; all its prints were a tribute to the beloved character and were available exclusively at 60 stores run by Liverpool – the most important department retail chain in the country – in November 2019 with amazing success.
Collabs are an interesting and viable marketing strategy if the product and the association between both brands make good sense. It´s important to select whom will you associate with, to create unique and exclusive mini-collections, alongside both usual offerings.
GUDETAMA X PAY´S
Gudetama, one of the funniest characters ever created by Sanrio, that represents all of us in our secret moments of pure laziness, inspired Mexican designer PAY'S who surprised our market during third quarter of 2019 with a collection that amazed the fans.
PAY's, a Mexican clothing brand that stands out for its alternative and different collections which are also characterized by being genderless, successfully blended Gudetama's irresistible yet relaxed charisma to create a collection of soft leisure clothing that included t-shirts, ponchos, sweaters and pins, with a super comfortable design and incredible colors.
Gudetama x PAY'S launched with an amazing event on August 2019 at Casa Salt, an independent clothing store located in Condesa, an ultra-hip and stylish neighborhood in Mexico City.
More than ten designs were made available on their own website, showroom and independent stores and it was their best-selling collection during last year.
THE SIMPSONS X NEW ERA MEXICO
Partnerships between character and a lifestyle brands seem to be successful worldwide. Working together in innovative ways, can lead to exciting synergies, as the one Tycoon brought to the market and was recently launched with New Era Mexico, inspired by the influence that the beloved Simpsons family has had for decades within the pop culture landscape of Mexico.
The first drop of the capsule collection with 6 designs, was launched on December 2019, these focused on the show's most iconic themes and characters as Bart, Homer's classic doughnut, Krusty and Duff beer.
A second drop was released on Q1 2020, with 4 styles of Itchy and Scratchy, and in Q2 three more pieces came out inspired by famous baseball team, The Isotopes.
The collection showcased the show's distinct voice, merging both brands DNA, with amazing caps created for adults and children as well.
From partnering with global brands to looking for local collabs, there are opportunities rising for renown Mexican talent.
As the greater the affinity and emotional link between the designer with the character, the more successful the collab will be.
The popularity of collaborations does not seem to slow down on the fashion world as they typically enhance both brands' greatest strengths, and communication cross over becomes interesting and valuable for both parties involved.
Brand collaborations help increase brand reach by using mutual communication efforts and platforms, reinforcing brand image of having the latest fashion trends, gaining positions among new targets, offering consumers something unique and a variation to the usual products available in the market.
In conjunction, these can lead to remarkable experiences and outstanding products, and of course to increase in sales.
By Silvia Zuniga, Director of Marketing Collaborations, Tycoon Enterprises