Fabbri Editori to launch Leo & Tig book series in Italy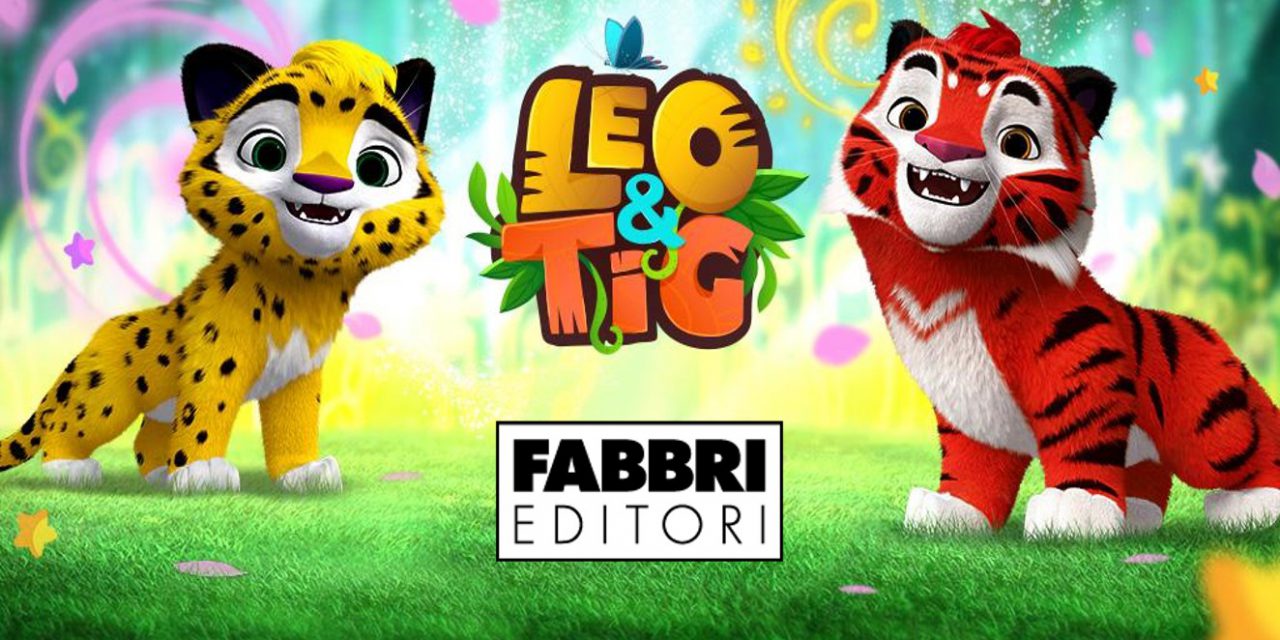 Maurizio Distefano Licensing, which manages licensing in Italy for the delightful new Russian children's animated series Leo & Tig, has announced, that, thanks to a deal managed by MDL, Leo & Tig is about to enter the world of publishing in Italy. A series of books published by Fabbri Editori, entirely dedicated to the stories of the two young stars, is on the way.
Fabbri Editori will develop and publish a series of board books, storybooks, activity books, sound books, game books and e-books about Leo & Tig. They will be available online and in leading bookstores from early 2021.
Leo & Tig is produced by the Russian animation studio Parovoz and managed by 0+Media. The first series (26 x 11) appears daily on Rai YoYo as well as on Rai Play. Children aged from four to eight years old have responded enthusiastically to the adventures of the curious and brave leopard cub Leo and his cautious friend Tig, a Siberian tiger, in the beautiful Far Eastern forest they call home.
The show's winning combination of fun with a message of respect and care for the world around us is not only popular with kids but has inspired a number of licensing deals – with more on the way – in a wide range of categories including toys, plush, apps, stationery, publishing and much more.
Brand owner 0+ MEDIA and Maurizio Distefano Licensing signed the agreement to develop the licensing programme for the property only a few months ago. Under the deal, Maurizio Distefano Licensing secured the licensing and merchandising rights for Leo & Tig across all the main categories of consumer products, including toys, publishing, apparel, accessories, and back to school ranges for Italy and Italian-speaking territories.
With a number of deals already announced – and many more expected in the coming months – Leo & Tig has clearly made an immediate and lasting impression on the Italian market.
"Leo & Tig is a series that impressed us right from the start; it's one of those properties for which it is possible to develop a comprehensive and lasting licensing programme," says Maurizio Distefano, President of MDL. "I am certain that Fabbri Editori, which has been creating wonderful books for children for many years, will create products that are perfect for this animated series, reflecting both the show's messages and its sense of fun and adventure."