FuturumKids appoints Monster Entertainment to Manage Global Distribution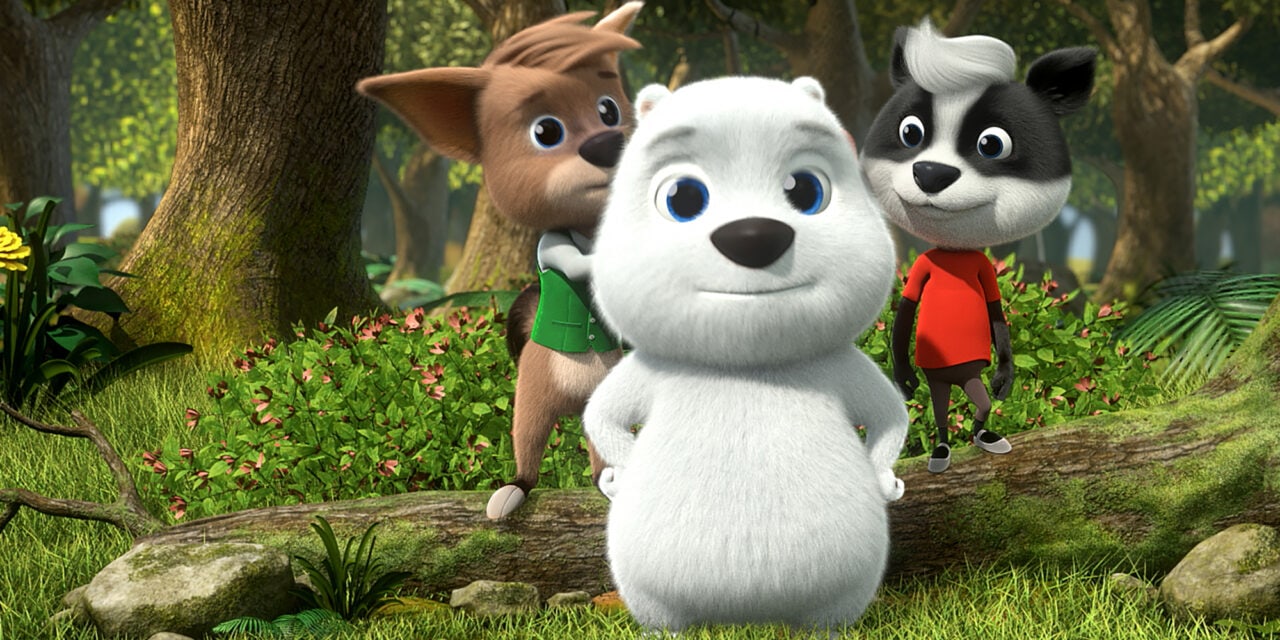 State-of-the art animation and media company FuturumKids, whose new CGI show for four-to-seven-year-olds, Paddles, is about to launch in a number of markets, has announced that brand management company Monster Entertainment has signed a global distribution deal for Paddles.
Monster Entertainment will focus on bringing Paddles to all territories except Korea, which will be managed by local company Neon.
Paddles, a charming, exciting and very funny 52 x 11 series, tells the story of a polar bear cub accidentally delivered by the Stork to a frozen River Shannon in Ireland – and brought up by a pack of Irish wolfhounds. Through the adventures, mistakes and discoveries of its funny and huggable star, and his friends Bracken, Bridie and Fagan, Paddles shows its young audience that being different is something to be celebrated and enjoyed.
This appointment is the latest stage in the broadcast and merchandising development of Paddles, whose makers include members of the team behind the seven-time Emmy-award-winning children's series Jakers! Paddles has already been sold to Cartoonito UK with more major broadcast deals imminent. As well as distribution deals with Monster and Neon, an e-commerce venture for plush is in the works.
Brendan Kelly, Head of Sales at FuturumKids, says: "With its strong reputation, diverse range and especially its highly successful focus on children's animation, Monster Entertainment is the ideal partner to develop our strategy for bringing Paddles to the wide broadcast and merchandising audience it deserves. We are looking forward enormously to working with the Monster Entertainment team."