Numerous Deals for Boat Rocker's Dino Ranch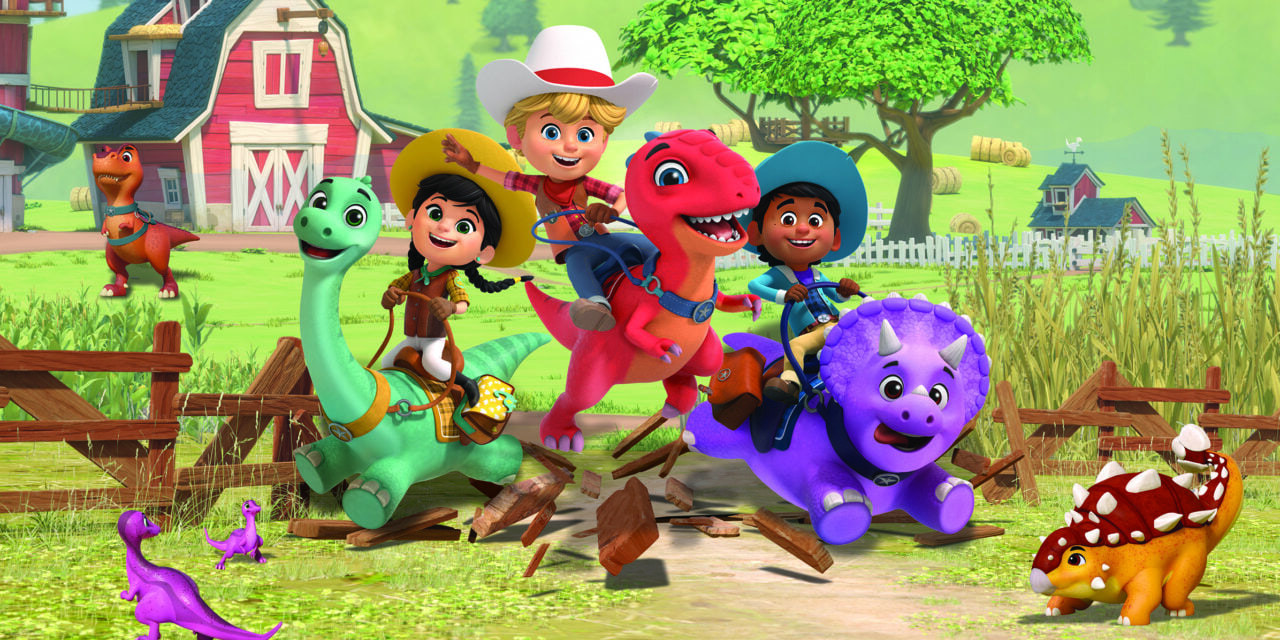 Boat Rocker Studios announces a raft of global sales for 'Dino Ranch', its animated preschool series that premiered in January on Disney Junior (US) and CBC (Canada) and later in the year on Disney Latin America, SRC (Canada) and major broadcasters across Europe. 
"Dino Ranch has a unique ability to resonate with audiences through engaging storytelling and first-class animation," said Jon Rutherford, President, Boat Rocker Studios, Kids & Family and Rights. "We're thrilled that the show will be available to viewers in more markets around the world, so they can saddle up and ride along with the Cassidy family."
In Germany, 'Dino Ranch' has been acquired by leading free-to-air channel SUPER RTL, and it will also air on their time-shift kids' channel TOGGO Plus.
Leading free-to-air kids' channel Gulli has acquired the series in France, where it will also be available on their Pay TV channels TiJi and Gulli Africa, with plans to additionally air it during the morning kids' programming on general channel M6.
In Scandinavia, 'Dino Ranch' has been acquired by national public service broadcasters NRK (Norway) and YLE (Finland), and DR (Denmark).
'Dino Ranch', a 52 x 11' 3D animation created by Matt Fernandes of Industrial Brothers and produced by Industrial Brothers and Boat Rocker Studios, follows the action-packed adventures of the Cassidy family as they tackle life in a fantastical, "pre-westoric" setting where dinosaurs still roam. As the young ranchers learn the ropes, they discover the thrill of ranch life whilst navigating the great outdoors through unpredictable challenges.
The thrill-a-minute series, packed with comedic, mischievous fun, introduces preschoolers to problem solving, the foundations of forging life-long friendships, strengthening family and community bonds.
Boat Rocker Studios is managing the global content distribution and consumer products program for the franchise.