China Expansion for Classic Peter Rabbit Licensing and Partnership Portfolio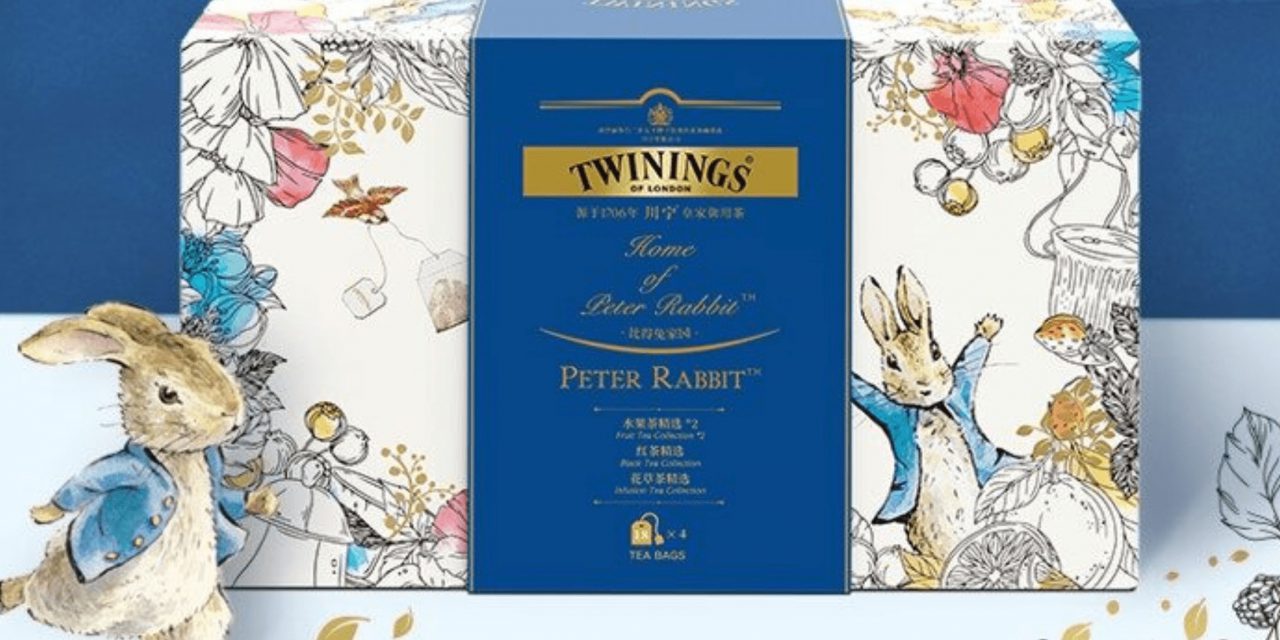 Penguin Ventures, part of Penguin Random House UK, and CAA-GBG, a leading global brand management platform and the licensing agent for Classic Peter Rabbit in China today announced that they have successfully broadened the Peter Rabbit licensing programme in China this year.
In a new partnership with Twinings China Peter Rabbit, along with seven other of Beatrix Potter's iconic characters, will be brought to life across a range of tinned teas, gift and travel sets and tea accessories. The initial range of eight items was launched in China in June 2020 through Twinings official Tmall flagship store and additional products were made available in August and October. While the focus is online the collection will also be rolled out into hypermarkets, supported by dedicated Peter Rabbit in-store displays.
Charlie Wang, Brand Manager, Twinings China said: "Over the past three centuries, Twinings has become synonymous with a great cup of tea for consumers all over the world and it has long been recognized as the finest purveyor of tea in England. Twinings consumers pursue a graceful, delicate lifestyle. As of today, Twinings exports to 115 countries and produces more than 600 different tea blends. We believe this luxury tea brand complements the heritage of Peter Rabbit perfectly."
CAA-GBG and Twinings are working together to promote the Peter Rabbit ranges across WeChat and Weibo platforms and developing experiential marketing activations planned for boutique hotels, supermarkets and grocers.
In addition to the Twinings partnership CAA-GBG have secured a deal with PRICH, an iconic women's apparel brand and part of The E∙land Group. The 12-piece collection, launched in September 2020, includes shirts, skirts, blouses, knits and accessories. The launch was supported by KOL seeding and a dedicated social media campaign and the collection is available through the PRICH flagship store on Tmall online as well as through the 150 PRICH retail stores in China.
Jinny Gao, Merchandising Manager, PRICH said: "Prich provides a perfect combination of elegant design and superior quality. These values are immediately apparent in our new Peter Rabbit range matching the DNA of this intrinsically British brand".
Susan Bolsover, Licensing and Consumer Products Director, Penguin Ventures said: "We are delighted to be launching these two fantastic new collections for Classic Peter Rabbit in China. The brand values of both Twinings and PRICH match Peter perfectly. It has been a real joy to see not only the product, but also the creative campaigns come together in collaboration with the CAA-GBG China team, who have done a fantastic job in nurturing these relationships."