Creators of THINGS… Launch Mobile App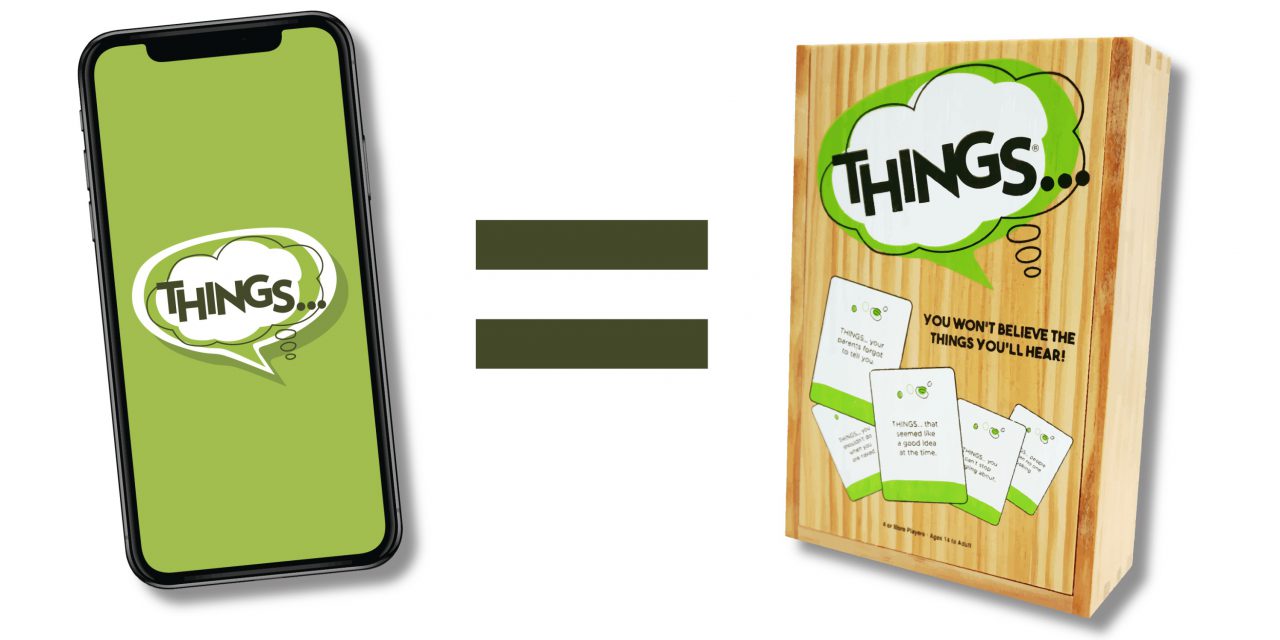 Quinn & Sherry and Playmonster, creators of THINGS…, the hilarious, award winning party game are thrilled to announce the launch of the THINGS…mobile app. With virtual play at its peak, the app will now allow friends and family to play THINGS… wherever and whenever they want, taking game night to the next level! THINGS… is now available on the App Store and Google Play.
THINGS… has sold over 4 million copies since first introduced to the market. The hilarious, easy-to-play, party game presents players with provocative topics such as "THINGS… you shouldn't do when you're naked", allowing each player to say whatever comes to mind and giving everyone a chance to guess who said what. Nothing beats having a good laugh while surrounded by friends but if you forgot your box at home or if your friends are in different locations around the globe then the THINGS… app packs all the laughter of the original game onto your mobile device. THINGS… is perfect for any type of game night.
"We have worked diligently from the outset to ensure we're able to provide the same entertaining game experience as the original, table-top version of THINGS…" said Mark Sherry, President of Quinn & Sherry Inc. and Co-Designer of THINGS… "As we start to see more of our everyday lives go virtual, this couldn't come at a better time."